There's no need to further demonstrate the necessity and benefits of no contact deliveries. Whether for business owners or customers, no contact deliveries are a smart choice since they are socially distancing friendly, sanitary, swift and secure for customers, and beneficial for business-boosting for business owners. Although some business owners still think COVID-19 cuts their income, it can never be denied that some opportunities come along with it as well. The booming of online ordering and deliveries is just one of them. Now that deliveries are inevitable for some businesses, it's of great necessity to consider how it should go to minimize the cost.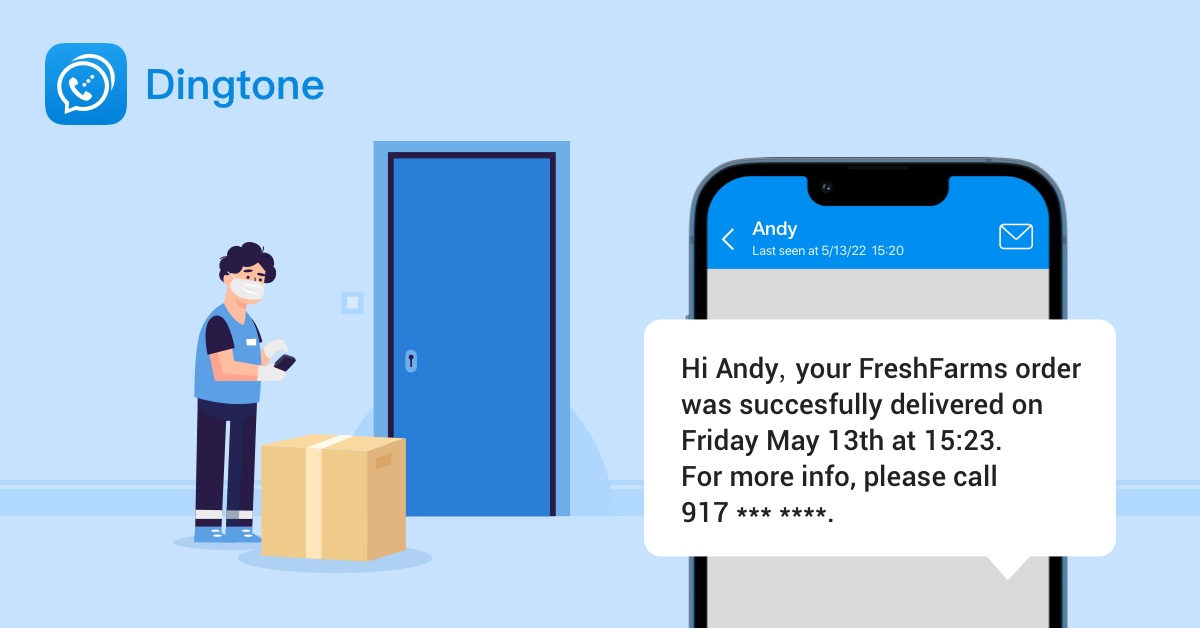 Tip#1. Reconsider before deciding to use delivery software.
It's obviously true that software is an all-in-one solution. Generally speaking, delivery software carries full features leading to smooth deliveries like delivery updates, proof of delivery, route optimization, route monitoring, etc.
However, is contactless delivery software a must? Is it worthwhile?
The essential drawback of delivery software lies in its COST to use. All such software fails to be used for free and many advanced features fail to be applied unless an expensive premium is subscribed. Once a business enters the system of a delivery platform, it becomes impossible for it to be independent as a single entity, either economically or genetically.
On one hand, all business actions must be compatible with the principles of the delivery service. Once something special takes place, there's little flexibility. If a system bug is unfortunately met, economic losses will possibly be caused as well.
On the other hand, all the income that has been earned via delivery software isn't all a business can get. Commissions are deducted from orders based on some ratios. If business owners expect to balance between income and platform, prices should be increased, which is so risky. All of those will result in a cost increase.
Conclusion
Do reconsider before deciding to use delivery software and estimate the lowest monthly or weekly income if the software is used so as to totally cover the cost on the software itself.
Tip#2. Valid and private contacts should be established between business owners and customers.
How do you usually talk with customers? By phone, text, email, or online chatting service? No matter what type is being used, long-term and constant communications should be guaranteed.
Constant communications with customers are beneficial to market and brand products and post the latest updates or discounts in time. If a Telegram group is established between a business owner and customers, the latest discount campaign can be instantly shared with customers that will go for it quickly. Once a new product or service is created, it can be branded to others at the first moment.
Moreover, a product list or menu can be constantly shared in the group so that the product or service is often recalled by customers, which is especially obvious when it comes to loyal ones.
Conclusion
Establish fixed contacts with customers so that they're able to receive information about products and services.
Tip#3. Smooth communications should be always kept online.
To minimize the conflicts with customers during no-contact deliveries, each step of delivery should be clarified by customers so that they can take their time. So, it's quite necessary and important to inform customers of specific steps where a delivery goes. More importantly, a picture should be taken as the delivery is placed at the right place, which to a large extent reduces the opportunity for conflicts or vague explanations. In addition, an accurate route map service should be used in the process of communications to maximize the accuracy of correct locations that are extremely important for delivery staff.
For example, Dingtone has been used by many small business owners because it integrates calls, texts, images, and locations, fully compatible with the demands required by no-contact deliveries.
Conclusion
Select a user-friendly and low-cost communication tool supporting all features leading to smooth and no-conflict deliveries.