Are you still using your personal phone number for business? It's time to prepare a business line for your device to finally boost business at a low cost.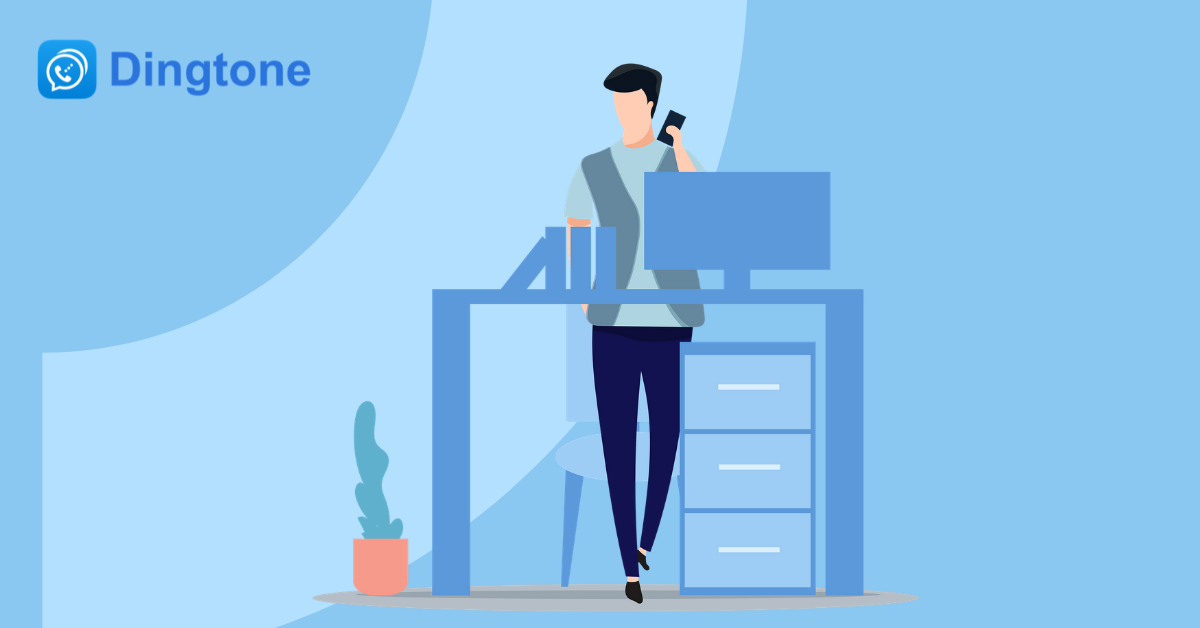 Perhaps your early business started from your personal phone number and contacts, but it's not smart to still do that now.
You may suffer from data leakage or identity theft by providing your personal phone number.
No doubt, we're living in the information age where people and devices are closely connected with each other via the Internet. On the Internet are both angels and devils. If too much of your personal information is exposed to the Internet, your online activities and personal information will be under constant threat from hackers or scammers. Not alone individuals, big tech giants or companies may even suffer from cyberattacks like ransomware, phishing emails, etc.
To boost your business, you should try to let as many as possible people know your number, which will make your personal number at risk through branding and marketing. Moreover, too much of your personal information is linked with your personal phone number such as your bank account. With your personal phone number increasingly exposed to the Internet, all your personal information will be in great danger.
You may be severely disturbed by unwanted robocalls.
If your personal phone number takes an active part in your business, it's quite possible that you'll receive many unwanted robocalls because they just target business owners to market their products and services. The incoming robocalls will stop you from receiving normal business calls from potential customers, letting chances go of increasing your sales.
Your job-life balance may be broken.
You first started your first sale perhaps based on your personal phone number. But that won't work any longer with your sales extraordinarily going up. With increasing inquiries from potential customers arriving, it will be chaos to mix your personal life with business. You'll fail to focus on either side.
You don't need to prepare an extra phone, but an extra number for business.
There are multiple ways to get a business phone number like:
Prepare a phone specifically for your business;
Contact a telecommunications carrier to purchase a business line;
Get a second phone number from a calling and number app.
The first solution is not definitely what you want because it brings you trouble to carry multiple devices at the same time.
The second solution is not suggested because it's costly, which is not fit for small business owners who have a limited budget.
The third solution is an optimal one allowing you to have a second number specific for business and you don't need to pay much for the service.
How a business phone number boost your business?
Business phone features increase your efficiency to do with business.
Business phone number usually has features compatible with demands for a business like auto-attendant, auto-reply, intelligent call routing, auto message reply, etc. All the business-friendly features help you do your business at leisure. You don't need to feel guilty when you miss calls and you can take your time even if a large number of people rush to call you at the same time.
A business phone number helps to build your business brand.
A business phone number leads customers to believe your business to be trustworthy. If you use a toll-free number for business, your brand will immediately look reliable and potential customers will be quite willing to call you for inquiries.
A business phone number protects your private life and privacy.
As is mentioned above, a business phone number helps you keep a balance between life and job. Based on business features, you're allowed to enjoy your private life with an auto-reply feature that is able to automatically reply to customers for frequently asked questions. Without letting more people know your personal number, your privacy can be naturally protected as well.
Bottom Line
Your personal phone number was first used for business perhaps because of some chance factors but it's not fit for your business right now.
A business can do boost your business.
For a business phone number, you don't need a business phone but a business line.