Get a 279 Area Code Phone Number in Sacramento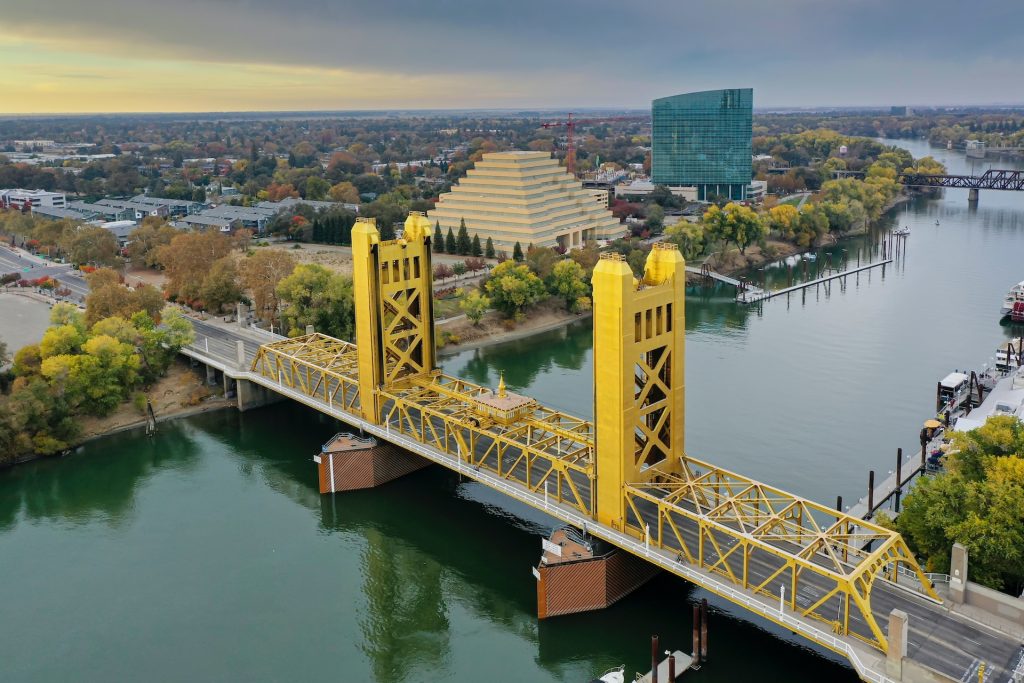 What is 279 Area Code?
Area Code 279 is one of the North American telephone area codes that play a crucial role in identifying the source of phone numbers within the United States. These area codes are vital for efficiently routing phone calls and managing telecommunications services.
Where is 279 Area Code?
Area code 279 is an overlay area code that serves the Greater Sacramento area in California. It covers the same geographic area as the 916 area code. This area code, while relatively new compared to some of the long-established codes in the United States, is emblematic of the vibrant and diverse communities it encompasses. Area Code 279's geographical reach extends across a range of urban centers, suburban neighborhoods, and rural areas, contributing to the unique character of the region.
The largest city in the area is Sacramento, the state capital. Other major cities and towns include Elk Grove, Roseville, Folsom, and Citrus Heights. As the capital city of California, Sacramento holds a prominent position within Area Code 279. It is a hub for government, commerce, and culture, offering a rich tapestry of historical sites and modern amenities.
The Time Zone of 279 Area Code
Area Code 279 operates within the Pacific Time Zone (PT). As a result, residents and businesses within this area generally observe Pacific Standard Time (PST) during non-daylight saving months and Pacific Daylight Time (PDT) when daylight saving time is in effect.
The History of 279 Area Code
The history of Area Code 279 is closely intertwined with the evolution of telecommunications in California. As the population grew, and with it, the demand for telephone services, it became evident that new area codes were needed to serve specific regions within the state. Area Code 279 was introduced to address this need, providing efficient telecommunications services and establishing its unique identity within California.
The Demographics of 279 Area Code
With a substantial population of approximately 2,765,077 residents, this area code encompasses a wide range of urban centers, suburban communities, and rural areas, creating a dynamic and vibrant atmosphere.
In terms of racial and ethnic diversity, Area Code 279 reflects a rich tapestry of backgrounds. Whites constitute the majority at 67.3%, showcasing a significant presence in the area. Hispanic or Latino communities contribute significantly, accounting for 20.7% of the population. The region also boasts a robust Asian community, representing 8.5%. Additionally, there is representation from Black or African American communities at 3.3%, Native Americans or Alaska Natives at 0.9%, and individuals identifying with two or more races at 1.5%.
The gender distribution within Area Code 279 is nearly balanced, with 49.5% being male and 50.5% female, indicating a relatively equal gender ratio. The age distribution paints a diverse demographic profile, with a median age of 35.9 years. Approximately 24.8% of residents are under the age of 18, while the working-age group of 18-64 constitutes the majority at 62.4%. Seniors aged 65 and over make up 12.8% of the population, highlighting the presence of a mature community.
In terms of income, the median household income stands at $71,549, reflecting the economic conditions within the region. Remarkably, the percentage of residents living below the poverty line is relatively low at 11.4%, underscoring the region's economic stability and opportunities for its residents.
The Main Industries of 279 Area Code
The economy of Area Code 279 thrives on a variety of industries, each playing a vital role in shaping its character and providing employment opportunities. Some of the primary industries in the region include:
Technology and Innovation: The area is known for its thriving technology sector, with numerous tech companies and startups driving innovation and economic growth.
Healthcare and Biotechnology: Healthcare institutions and biotech companies are integral components of the local economy, providing medical care and contributing to scientific advancements.
Education: The region boasts prestigious educational institutions that offer a range of academic programs and research opportunities.