Receive SMS Online
Bypass phone number verification with a temporary virtual phone number
---
Get virtual phone numbers from over 20 countries and receive SMS & voice verification codes and OTP codes online without concerns about your privacy or any unnecessary trouble. Sign up on social media sites, online marketplaces, cryptocurrency exchanges, and various online services without being bombarded by spam or revealing your personal information.
---
---
Benefits of Our SMS Verification Service
---
Quick Verification
Dingtone delivers SMS messages quickly, allowing users to receive verification codes instantly, making it suitable for time-sensitive verifications.
Private Verification
Dingtone allows you to obtain a second phone number for SMS verification without revealing your own personal phone number. Say goodbye to spam and unwanted calls, securing your privacy effectively.
Most Popular Services
Dingtone and similar services are often compatible with a wide range of popular websites, apps, and online platforms, ensuring you can effortlessly verify your identity on the services you use most.
Global Reach
Dingtone provides virtual phone numbers from various countries, allowing users to receive SMS verification codes from different regions around the world, offering global accessibility.
Long-Term Use
You can keep a Dingtone phone number for more long-term use. Once you acquire a second number, you can use it for an extended period, and it's not typically disposed of after a short period.
Reliability
Dingtone is a well-known and established service, offering reliable SMS delivery services, ensuring users receive their verification codes without delays.
Additional Features
Besides SMS verification, Dingtone allows users to make voice and video calls, send multimedia messages, and set up voicemail, providing a comprehensive communication platform.
Privacy and Security
Using Dingtone for SMS verification helps maintain user privacy, as the virtual numbers are not directly linked to users' personal information, enhancing anonymity.
Support Assistance
Dingtone typically offers customer support, assisting users with any issues or inquiries they may have, enhancing the overall user experience.
---
How to Use Dingtone for Verification?
---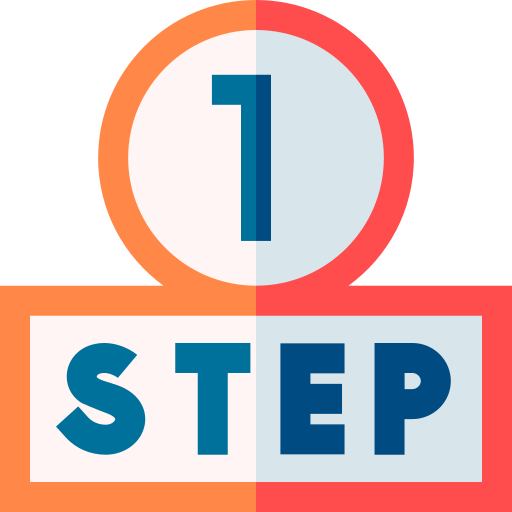 Download Dingtone and select a phone number
---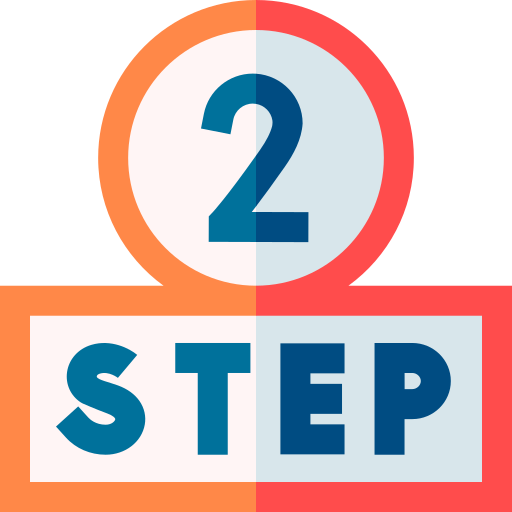 Register on your target website or app with the phone number
---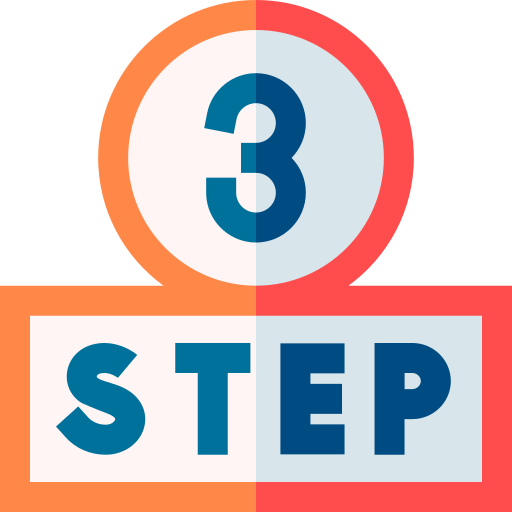 Wait for the SMS or voice verification code to arrive
---
---
Frequently asked Questions
---
What is online SMS verification?
Online SMS verification is a method used to confirm the identity of a user during an online registration or login process. It involves sending a verification code via Short Message Service (SMS) to a user's mobile phone number. The user must enter this code into the website or application to verify that they have access to the provided phone number.
OTP stands for "One-Time Password." It is a security feature used in various authentication processes to enhance the security of online transactions and access to sensitive information. Unlike static passwords, which remain the same until the user decides to change them, OTPs are temporary and can only be used for a single login session or transaction.
Dingtone is a mobile app that provides Voice over Internet Protocol (VoIP) services, allowing users to make free phone calls, send text messages, and enjoy other communication features using the internet. One of the notable features of Dingtone is its SMS verification service.
Dingtone offers users the ability to obtain virtual phone numbers. These virtual numbers can be used to receive SMS verification codes from various online services, apps, and websites. Users can utilize Dingtone's virtual phone numbers for online SMS verification without having to disclose their personal phone numbers.
This service is particularly useful for individuals who value privacy and security. By using Dingtone's virtual phone numbers, users can verify their accounts without revealing their real phone numbers, helping to safeguard their privacy online.
Additionally, Dingtone's SMS verification service allows users to receive verification codes from popular online platforms, social media networks, financial services, and other applications, making it a convenient and reliable solution for secure account verification.
What is a virtual phone number?
A virtual phone number, also known as an online phone number, is a telephone number that is not directly associated with a physical telephone line or device. Instead, it operates over the internet, using Voice over Internet Protocol (VoIP) technology. Virtual phone numbers are typically provided by VoIP service providers and are used for various purposes, including business communications, personal use, and online services like SMS verification.
Virtual phone numbers provide flexibility, privacy, and convenience, making them popular choices for businesses, individuals, and online services seeking reliable and accessible communication solutions.
What is a VoIP phone number?
A VoIP phone number, or Voice over Internet Protocol phone number, is a telephone number that uses internet technology to make and receive calls. Instead of relying on traditional phone lines, VoIP phone numbers utilize internet connections to transmit voice data. This technology converts voice into digital signals, allowing for phone calls to be made over the internet.
VoIP phone numbers are widely used by businesses, call centers, and individuals seeking a cost-effective and flexible communication solution. They provide the advantage of leveraging the internet to facilitate voice and video communication across the globe.
How to get a Dingtone temporary phone number for verification?
First, download and install the Dingtone app on your smartphone. It is available for both Android and iOS devices. You can find it on Google Play Store for Android devices and the App Store for iOS devices.
Open the Dingtone app and create a new account. You'll need to provide a valid email address to sign up. Follow the on-screen instructions to complete the registration process.
Users from the USA can typically get a free US phone number, while users from other countries may need to purchase Dingtone credits to obtain a phone number. These credits can be earned by watching ads, completing offers, or inviting friends, providing users with options to acquire credits without direct payment.
Use the temporary phone number provided by Dingtone to verify your accounts on various platforms, such as social media, messaging apps, or online services that require phone number verification.
Are these fake phone numbers?
No, VoIP phone numbers are not fake phone numbers. They are real, functional telephone numbers that operate over the internet using Voice over Internet Protocol (VoIP) technology. These numbers can be used to make and receive calls, send text messages, and perform various other communication functions, just like traditional phone numbers.
While VoIP phone numbers are not tied to physical phone lines, they are legitimate and legal phone numbers assigned by VoIP service providers. They offer several advantages, such as cost-effectiveness, flexibility, and global accessibility, making them popular choices for businesses and individuals.
However, it's essential to note that some online services provide temporary or disposable virtual phone numbers for specific purposes, such as SMS verification. These numbers are not intended for long-term use and are often used to maintain privacy or security when signing up for online services. While these numbers are temporary and can be disposed of after use, they are also real phone numbers assigned by the service provider for a limited duration.
So, while there are temporary virtual phone numbers used for specific purposes, VoIP phone numbers themselves are genuine and functional communication tools.
What countries do you currently support?
Dingtone supports over 20 countries, including prominent ones like the United States, the United Kingdom, France, Australia, Belgium, Brazil, and more. This wide range of supported countries makes Dingtone a versatile option for users needing virtual phone numbers for various purposes. Please note that specific country availability might vary, and it's always a good idea to check the official Dingtone website for the most current and detailed information regarding their supported countries.
How does your SMS verification service work?
Dingtone's SMS verification service works by providing users with virtual phone numbers that can receive SMS messages online. When a user requires SMS verification for an online service or application, they can obtain a virtual phone number through Dingtone. This number acts as a temporary receiving point for SMS messages. When the verification code is sent by the online service, it is routed through Dingtone to the user's virtual number. The user can then access this verification code within the Dingtone app or platform. By entering the received code into the online service, the user verifies their identity without revealing their personal phone number, ensuring privacy and security during the verification process.
Dingtone's SMS verification service is particularly beneficial for users who need to sign up for various online services without disclosing their actual phone number. It offers a seamless and secure method for receiving SMS verification codes, enabling users to access a wide range of platforms and applications without compromising their privacy.
Which sites can I receive SMS verification codes from after I purchase a phone numher?
Dingtone, like many other similar services, allows users to receive SMS verification codes from a variety of online platforms and services. While the specific list of supported sites may change over time, typically users can receive verification codes from:
Dating Apps like Tinder, Hinge, Grindr and Plenty of Figh
Email Services like Gmail
Financial Services for online banking, payment services, and cryptocurrency exchanges
Ride-Sharing and Delivery Apps like Uber, Lyft and DoorDash
Gaming platforms, streaming services, and online forums
Online Surveys and Market Research
Will I get a SIM card after I purchase a phone number?
No, when you purchase a phone number from Dingtone, you do not receive a physical SIM card. Dingtone provides virtual phone numbers, which are not associated with a physical device or SIM card. These numbers operate over the internet using Voice over Internet Protocol (VoIP) technology, allowing you to make calls, send texts, and receive SMS verification codes without the need for a traditional SIM card.
Dingtone's service enables you to use their app or online platform to access your virtual phone number and manage your communication needs. You can make calls and send texts directly through the Dingtone app, making it a convenient and cost-effective solution for communication without the requirement of a physical SIM card.
What if I can't receive SMS?
In the event that you encounter difficulties with SMS verification using Dingtone numbers (mostly due to policy restrictions imposed by the registration platforms), we strongly recommend contacting our support team for prompt assistance. You can reach us by sending an email to support@dingtone.me.