Dingtone credits can be used to make calls and send messages on Dingtone. Dingtone calls can reach any number, landline, or mobile. Dingtone credits can be earned by completing simple tasks every day. You are also allowed to get them through the following procedures:
Within the Dingtone App
Open Dingtone. Click on More > Purchase Credits > Choose a package you want > Complete the payment. Then, you'll finish purchasing Dingtone credits.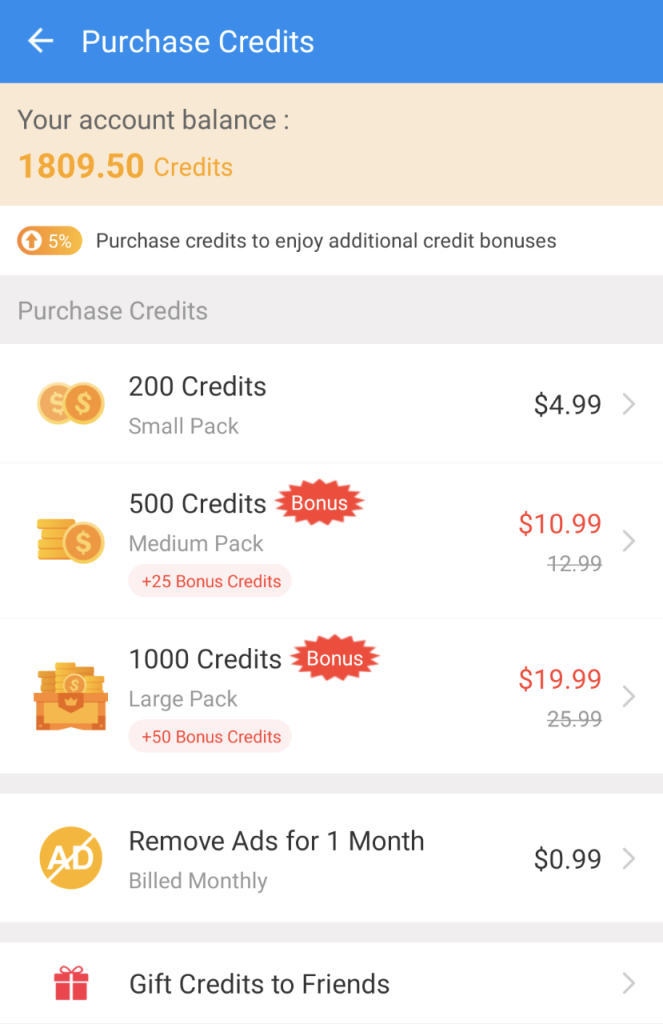 On the Dingtone Website
Step 1. Go to the official website of Dingtone where credits can be purchased.
Step 2. Select a plan based on your needs.
Step 3. Pick a payment method with a discount and complete the checkout.