Dad is a son's first hero and a daughter's first true love. What do you plan to do to celebrate Father's Day?
The good news is you can earn up to 500 Dingtone credits on Father's Day from Dingtone.
Call or Text Dad with Dingtone
Dad's love is silent but you should express your love to dad loudly. On Father's Day, you can call or text your dad with Dingtone.
No matter where your dad is, Dingtone can help you talk to him.
No matter what device your dad is using, Dingtone can help you to talk to him.
Just let him know how much you love him!
Win Up to 500 Credits from Dingtone on Father's Day
On Father's Day, Dingtone will give out credits supporting your love for dad.
How to:
Share the Dingtone's father's day campaign post on Twitter below and post your love to dad with @dingtone on father's day and you'll possibly win up to 500 credits.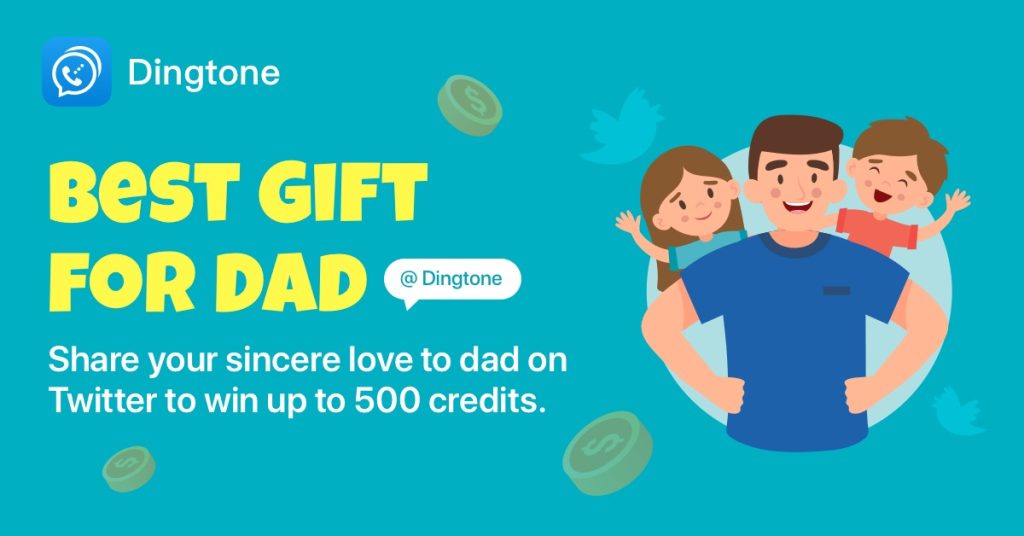 Your Twitter post should be like this: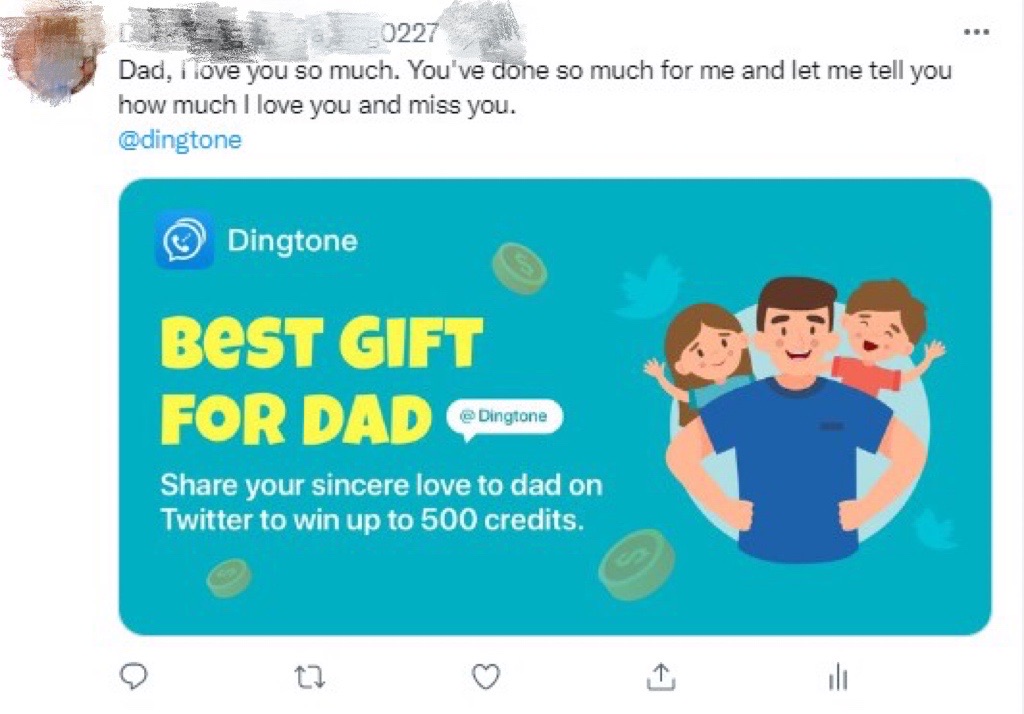 We'll randomly select 10 users who will get 500 Dingtone credits.
What Can be Done with Dingtone Credits?
Dingtone credits can be used in multiple ways, which is why Dingtone users eagerly rush for them.
Supporting calling and texting rates
Buying a number with any area code