Creating a Google account without using your mobile number is challenging but it's truly necessary for that. Here's a guide telling you how to easily bypass phone number verification when creating a Google account or smartly create a Google account without using your private phone number.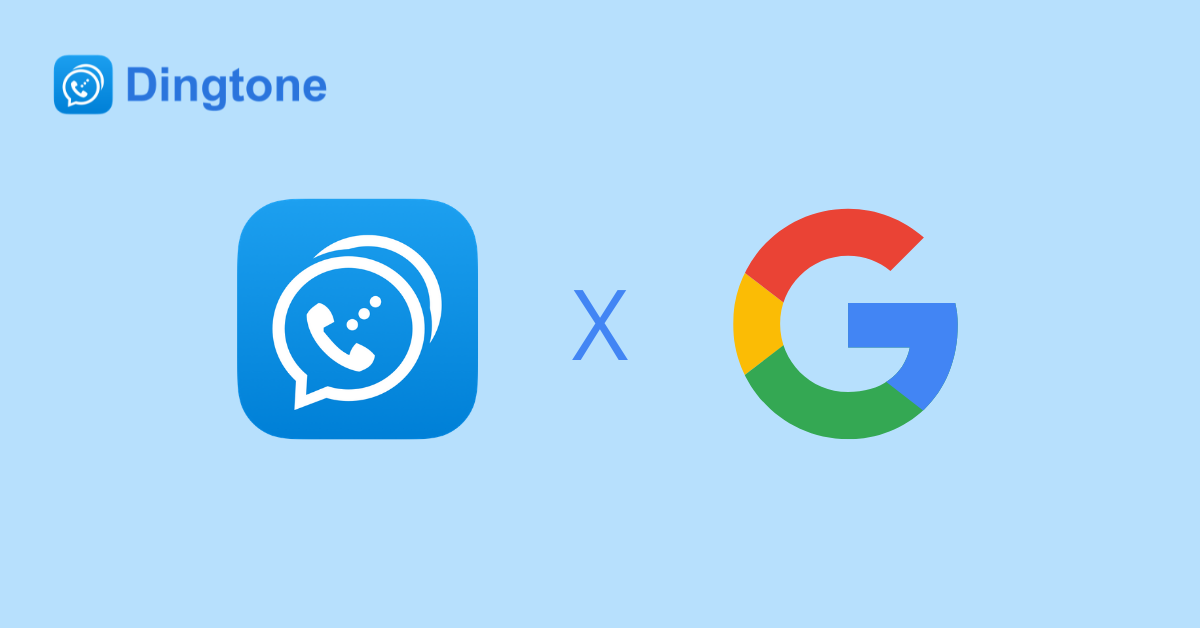 Why You Should Not Link Your Private Phone Number with Google?
Too much personal information is linked with your phone number.
Today, a phone number plays a role more than a tool for calls and texts alone. Your phone number plays a role as your ID card to indicate your unique identification, so your phone number is usually used to verify your identification as you sign up for accounts on websites or apps. If the websites or apps get hacked or suffer from being breached, your personal information will be leaked as well. After all, it's increasingly frequent for us to hear news about hacking incidents now. Therefore, your personal mobile number should be well protected from being used as an online verification tool.
It's annoying and risky to receive marketing calls if your phone number gets known by more people.
Do you always receive ad calls marketing the products or services that you don't need? How exactly does your phone number get known by sales? Your private phone number is leaked just because it's correlated with your online accounts. Once one account is hacked or the websites or apps that you create accounts on deliberately leak your information, your phone number will surely be exposed to more people. That's a disaster.
So, if your personal phone number is known by Google, the above situations may become true. As a valid phone number must be provided to Google for a new account registration, your personal phone number isn't the best choice.
How to Create a Google Account without Using Your Mobile Number?
Apart from the security considerations, your mobile number isn't suggested to be provided to Google as you create a Google account because sometimes or most times, a Google account is created for business, not your personal life.
Simply put, a second phone number from Dingtone enables you to create a Google account without using your mobile number.
Step 1. Go to Google Account Page.
Step 2. Click the "Create an account" button at the top of the page.
Step 3. Fill in all the information about your Google account, including your first name, last name, username and password. With all the information filled, click the "Next" button to move forward.
Step 4. Select the country code and fill in your Dingtone number in the blank and click the "Next" to continue.
Step 5. Check your Dingtone app and you'll receive a message from Dingtone like below. Fill in the verification code and you'll end up with the Google account registration.
Why Dingtone Number is Best Fit for Google Account Registration?
Free
Yes, you're allowed to get a number from Dingtone for free. That's exactly why we're here until now.
Dingtone credits make free possible. As far as enough Dingtone credits can be earned, you'll be able to call and text for free. The image below tells you what credits are and how to win them from Dingtone.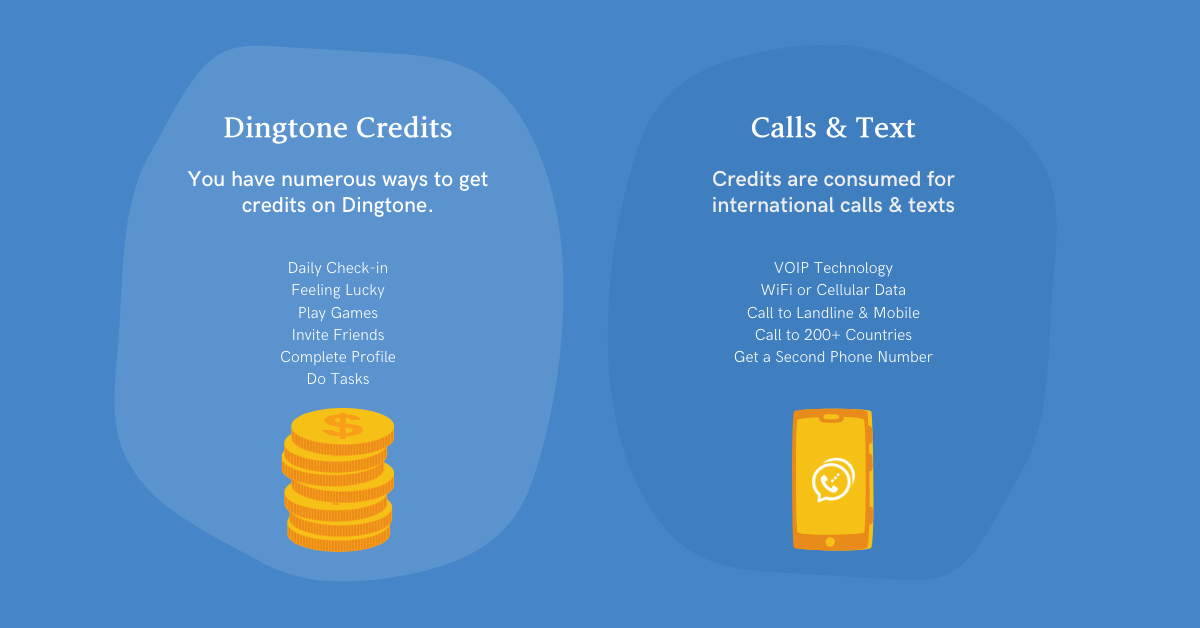 Real
Dingtone numbers are real numbers without SIM cards so that they can be used to call and text anyone from any place at any time. They are real because they actually consist of a country code, an area code, and some numbers, which are quite different from other virtual numbers consisting of random digits.
Useful
Dingtone numbers can not only be used to register Google accounts but can be used to register accounts on most websites or applications including Facebook, Instagram, Telegram, WhatsApp, Signal, WeChat, Google Voice, etc.
NOTE: In the event that you encounter difficulties with SMS verification using Dingtone numbers (mostly due to policy restrictions imposed by the registration platforms), we strongly recommend contacting our support team for prompt assistance. You can reach us by sending an email to support@dingtone.me.