Get a 251 Area Code Phone Number in Mobile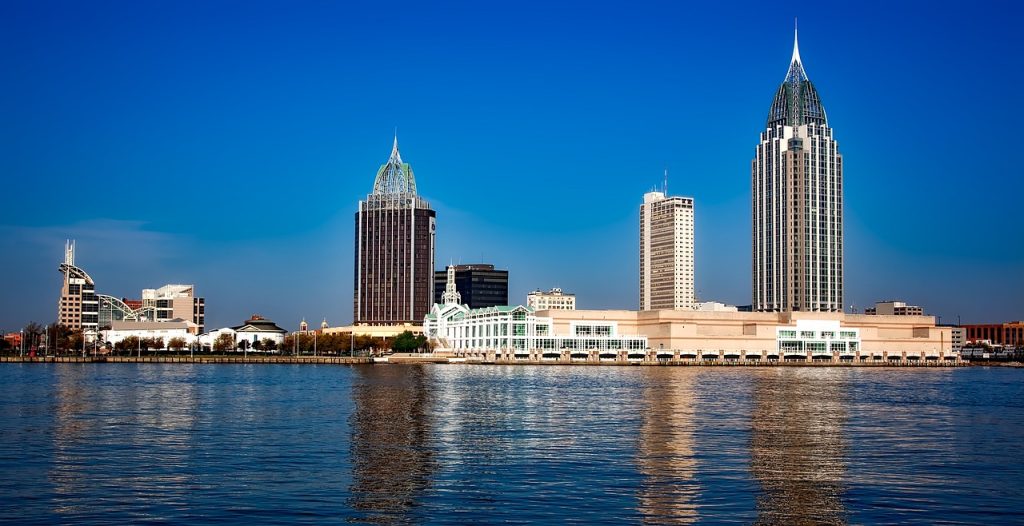 Select a 251 Area Code Phone Number
Dingtone is the best second phone number app for wifi calling and texting. Stay safe and anonymous when giving out your number. With Dingtone, you can stay connected with friends and family, receiving calls and texts from all around the world, making cheap even free calls, send cheap even free texts.
What is 251 Area Code?
Area Code 251 is a North American telephone area code that serves a specific region within the United States. Area codes are used to designate particular geographic areas, making it easier to route telephone calls and organize telecommunications services efficiently.
Where is 251 Area Code?
Area Code 251 is primarily located in the southwestern part of the state of Alabama, USA. It covers a range of cities, towns, and communities in this region. Some of the major cities and areas served by Area Code 251 include Mobile, Prichard, Daphne, Fairhope, and Saraland, among others. This area code encompasses the Gulf Coast area of Alabama and is known for its cultural diversity, economic activity, and beautiful coastal landscapes along the Gulf of Mexico.
The Time Zone of 251 Area Code
Area Code 251 falls within the Central Time Zone (CT). This means that residents and businesses in this area generally follow Central Standard Time (CST) during the non-daylight saving months and Central Daylight Time (CDT) during daylight saving time.
The History of 251 Area Code
The history of Area Code 251 can be traced back to a split from Area Code 334, which previously covered the entire state of Alabama. On June 18, 2001, the Alabama Public Service Commission approved the creation of Area Code 251 to accommodate the growing demand for telephone numbers in the southwestern part of the state.
The Demographics of 251 Area Code
The 251 area code in Alabama is a diverse region with a population of over 650,000 people. The largest city in the area is Mobile, which is home to a number of industries, including aerospace, healthcare, and tourism. Other major cities and towns include Daphne, Fairhope, Gulf Shores, and Prichard. The area is also home to a number of smaller towns and rural communities.
The demographics of the 251 area code are as follows:
Race and ethnicity: White (65.3%), Black or African American (29.6%), Hispanic or Latino (5.1%), Asian (1.6%), Native American or Alaska Native (0.4%), Two or more races (2.7%)
Gender: Male (49.1%), Female (50.9%)
Age: Median age (37.6), Under 18 (23.4%), 18-64 (62.6%), 65 and over (14%)
Income: Median household income ($39,000), Below poverty line (18.6%)
The Main Industries of the 251 Area Code
Area Code 251's economy is characterized by a diverse set of industries that contribute to its economic vitality. Some of the main industries include:
Agriculture: Agriculture has a longstanding presence in the 251 area code, with a diverse range of crops and agricultural activities. The cultivation of cotton, peanuts, corn, soybeans, fruits, and vegetables not only supports local economies but also contributes to the nation's food supply. Additionally, the timber production and forestry industry play a vital role in the region's economic landscape, providing resources for construction and manufacturing.
Seafood: Given its proximity to the Gulf of Mexico, the seafood industry is a cornerstone of the 251 area code's economy. The region's commercial fishing, shrimping, oyster harvesting, and other seafood-related activities are integral to both the local culture and the broader seafood market. Fresh Gulf seafood is highly sought after and appreciated both locally and nationally.
Steel: The steel industry is a significant contributor to the 251 area code's economy. With several steel mills and manufacturing facilities, the region plays a crucial role in the production of steel products used in construction, manufacturing, and various other industries. The steel sector provides employment opportunities and supports infrastructure development.
Shipbuilding: The longstanding tradition of shipbuilding in the 251 area code has made it a prominent industry in the region. With numerous shipyards and companies involved in constructing and repairing ships, this industry has a rich history and continues to be a major employer. The shipbuilding sector's expertise contributes to national maritime infrastructure and defense.