Get a 442 Area Code Phone Number in Oceanside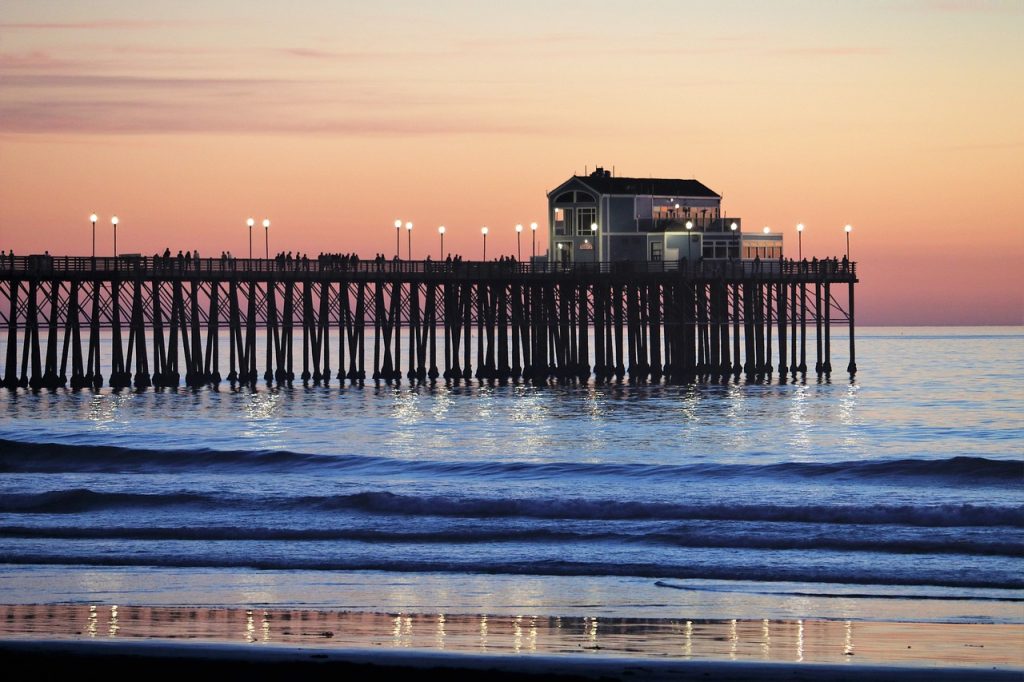 Select a 442 Area Code Phone Number
Dingtone is the best second phone number app for wifi calling and texting. Stay safe and anonymous when giving out your number. With Dingtone, you can stay connected with friends and family, receiving calls and texts from all around the world, making cheap even free calls, send cheap even free texts.
What is 442 Area Code?
The 442 area code is a North American telephone area code serving a region in Southern California, United States. It was introduced as an overlay to the 760 area code to ensure a continuous supply of phone numbers without exhausting the existing pool.
Where is 442 Area Code?
The 442 area code covers a diverse expanse of Southern California. It is an overlay area code, which means that it shares the same geographic area as area code 760. This means that both area codes can be used to make calls to and from the same region.
Nestled in the heart of southeastern California, area code 442 spans a diverse landscape, embracing counties like Imperial, Inyo, Mono, and portions of San Diego, Riverside, San Bernardino, Los Angeles, and Kern. Within this vast expanse, it connects thriving cities, including Oceanside, Escondido, Victorville, Carlsbad, Vista, Palm Springs, El Centro, and Brawley.
The Time Zone of 442 Area Code
Located in the Pacific Time Zone (PT), the 442 area code aligns its daily rhythms with the sun's movement along the West Coast. This time zone not only structures the residents' daily lives but also influences the region's economic and social activities, defining a unique pace of life within the area.
The History of 442 Area Code
In 2009, area code 442 was born, a direct response to the burgeoning population and growing needs of southeastern California. Created as an overlay for area code 760, it swiftly became a symbol of connectivity for over 1 million residents and visitors. Fueled by the region's economic growth, influx of tourists, and thriving agriculture and manufacturing sectors, 442 stands as a testament to adaptability and progress. Its story is one of innovation, ensuring seamless communication and reflecting the vibrant spirit of southeastern California's communities.
The Demographics of 442 Area Code
In the heart of southeastern California, the 442 area code thrives as a home to approximately 2.9 million people. This diverse population reflects:
63.9% White
25.4% Hispanic or Latino
7.2% Asian
2.5% Black or African American
1% Native American
With a median age of 36.5 years and 28.1% holding a bachelor's degree or higher, it's a youthful, educated community. The area, marked by a median household income of $68,457, hosts military bases like Camp Pendleton and Naval Air Station North Island, attracting veterans and fostering economic stability.
The Main Industries of 442 Area Code
In the heart of southeastern California, the 442 area code boasts a diverse economic landscape, fueled by several key industries:
Tourism: Enchanting visitors with warm climates and scenic wonders like Joshua Tree National Park and Palm Springs Aerial Tramway, tourism thrives as a cornerstone industry.
Agriculture: The region is a robust agricultural hub, cultivating an array of fruits, vegetables, and nuts, contributing significantly to the local economy.
Manufacturing: Home to aerospace, defense, electronics, and food and beverage manufacturers, the area excels in producing high-quality goods.
Retail: A thriving retail sector, including various stores and malls, caters to both locals and visitors alike.
Healthcare: The presence of hospitals and healthcare providers ensures top-notch medical services for residents.
Education: Boasting institutions like MiraCosta College and California State University, San Marcos, education is a vital sector, shaping the region's intellectual landscape.
In addition to these pillars, the 442 area code hosts diverse businesses in transportation, logistics, and construction. This economic diversity, coupled with a blend of major corporations and a flourishing small business sector, paints a vibrant picture. In the 442 area code, living, working, and entrepreneurship find a harmonious balance, making it a prime destination for residents and businesses alike.