Get a 858 Area Code Phone Number in San Diego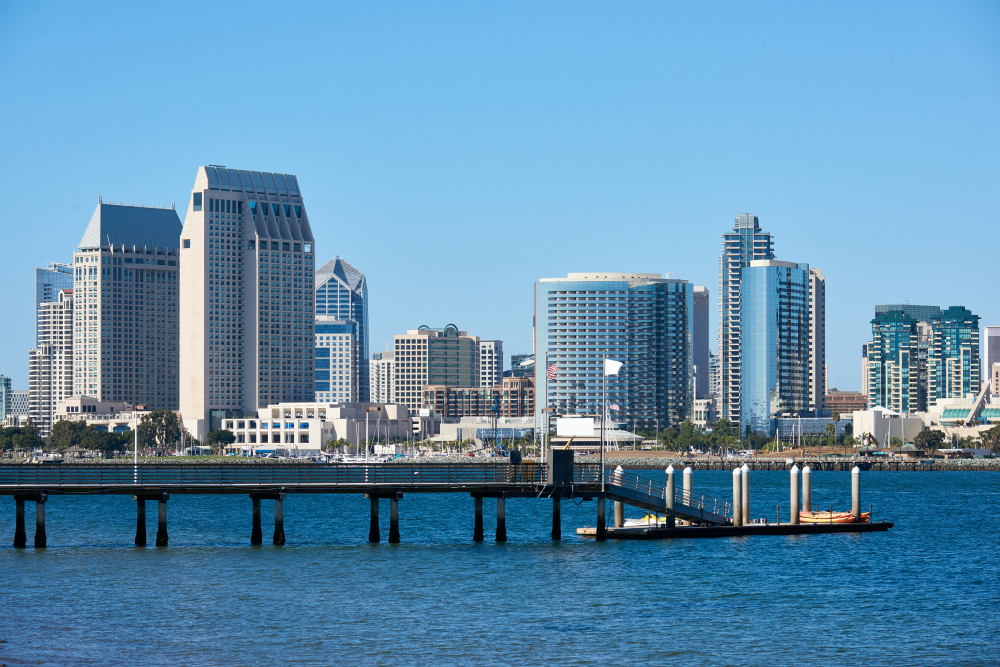 Select a 858 Area Code Phone Number
Dingtone is the best second phone number app for wifi calling and texting. Stay safe and anonymous when giving out your number. With Dingtone, you can stay connected with friends and family, receiving calls and texts from all around the world, making cheap even free calls, send cheap even free texts.
What is 858 Area Code?
Area code 858 is a telephone area code within the North American Numbering Plan (NANP) that serves a portion of San Diego County in Southern California. Established on June 12, 1999, the 858 area code is an integral part of the telecommunications system in the region.
Where is 858 Area Code?
The 858 area code encompasses several communities within San Diego County, including the city of San Diego, La Jolla, Poway, Solana Beach, and Del Mar. It covers a diverse range of neighborhoods, from coastal areas to suburban enclaves, making it a significant part of the vibrant San Diego metropolitan area.
The Time Zone of 858 Area Code
The 858 area code operates within the Pacific Time Zone (PT). This time zone is 8 hours behind Coordinated Universal Time (UTC-8) during standard time and 7 hours behind Coordinated Universal Time (UTC-7) during daylight saving time.
The History of 858 Area Code
Area code 858 was created as an overlay to alleviate the exhaustion of available phone numbers in the 619 area code, which originally served San Diego County. The introduction of the 858 area code enabled the region to accommodate the growing demand for telephone lines driven by population growth, business expansion, and technological advancements.
The Demographics of 858 Area Code
In the heart of San Diego County lies the 858 area code, a region characterized by its exceptional diversity and affluence. According to the 2020 US Census data, the area showcases a tapestry of ethnic backgrounds. With a majority population of 78.1% White, the 858 area code also boasts a substantial Asian community at 12.6%. Hispanic or Latino residents contribute to the cultural richness with a representation of 6.4%. Additionally, there are smaller yet significant communities of Black or African American individuals (0.9%), Native Americans (0.4%), and those of two or more races (1.6%).
Regarding age distribution, the 858 area code mirrors a balanced demographic landscape. Approximately 20.2% of the population falls under the age of 18, indicating a vibrant youth presence. The working-age group, comprising individuals between 18 and 64 years, constitutes 65.7% of the residents, reflecting a robust and dynamic workforce. Seniors aged 65 and over, accounting for 14.1%, add to the area's intergenerational richness.
Economically, the 858 area code stands out with a median household income of $113,681, significantly surpassing the national average. This prosperity is further underscored by the educational achievements of the residents. An impressive 93.0% of individuals in the area have attained a high school diploma or equivalent, showcasing a strong foundation of education. Moreover, a notable 61.2% possess a bachelor's degree or higher, indicating a highly educated populace contributing to the region's intellectual capital.
The 858 area code is not only a diverse and intellectually vibrant community but also a hub for major employers. Renowned technology giants such as Google and Qualcomm call this area home, drawing in a talented workforce from across the globe. Additionally, healthcare institutions like Scripps Health and UC San Diego Health contribute to the local economy while providing top-notch medical services.
The Main Industries of 858 Area Code
The 858 area code hosts a multitude of industries that fuel its economy. Technology and biotechnology companies thrive in this region, with numerous firms engaged in research, development, and innovation. San Diego's biotech sector, in particular, is renowned for its contributions to the healthcare and life sciences fields.
Additionally, the area code encompasses a robust tourism industry, benefiting from its coastal location and attractive landmarks. Tourism-related businesses, including hotels, restaurants, and recreational facilities, play a significant role in the local economy.
Education is another vital sector, with several educational institutions, including the University of California, San Diego (UCSD), shaping the region's intellectual landscape. Healthcare and biomedicine-related research institutions further enhance the area's reputation as a hub for innovation and knowledge.
Furthermore, the 858 area code hosts thriving retail, manufacturing, and service sectors, contributing to the region's economic diversity and vitality. The presence of various industries underscores the area's appeal as a desirable place to live, work, and invest, making the 858 area code a key contributor to San Diego County's prosperity.