Get a 628 Area Code Phone Number in San Francisco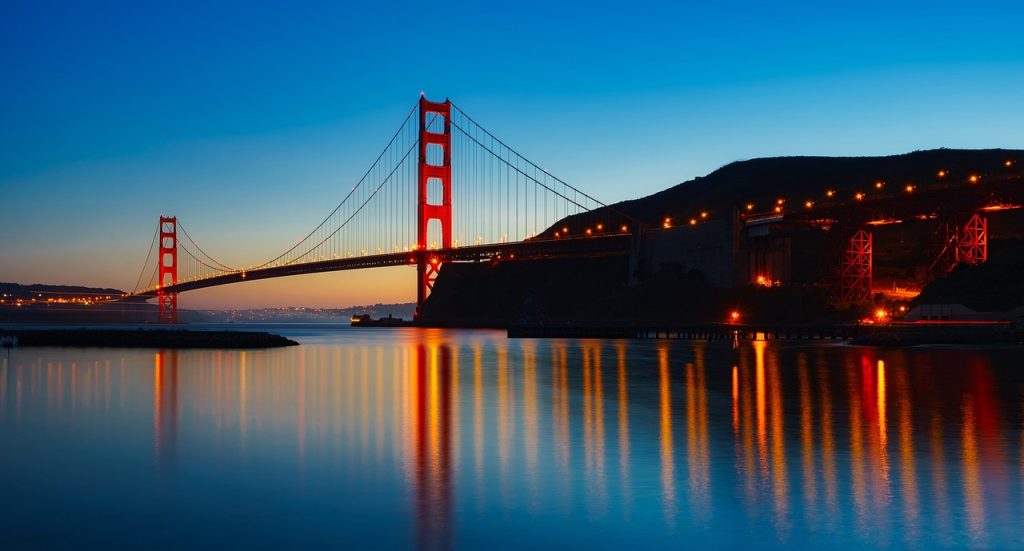 Select a 628 Area Code Phone Number
Dingtone is the best second phone number app for wifi calling and texting. Stay safe and anonymous when giving out your number. With Dingtone, you can stay connected with friends and family, receiving calls and texts from all around the world, making cheap even free calls, send cheap even free texts.
What is 628 Area Code?
The 628 area code is located in Northern California, and encompasses the city of San Francisco and its surrounding communities. It is one of the most densely populated area codes in the United States, and is known for its diverse culture, innovative economy, and iconic landmarks. The 628 area code is a vibrant and diverse region with a lot to offer visitors.
Where is 628 Area Code?
The 628 area code finds its home in the heart of the San Francisco Bay Area, an iconic region known for innovation, diversity, and cultural richness. Encompassing several cities and communities, it weaves a thread of connection through this bustling metropolitan area.
Within this area code, the renowned city of San Francisco stands tall, its majestic Golden Gate Bridge and bustling tech scene epitomizing the innovative spirit of the Bay Area. Neighboring cities like Oakland, Berkeley, and San Mateo are equally integral, each contributing to the area's unique character.
San Francisco is a global city with a rich culture, innovative economy, and iconic landmarks. The city is also a great place to enjoy the outdoors and sample some of the world's best cuisine. San Francisco is a melting pot of cultures from all over the world, and this is reflected in its diverse cuisine, arts scene, and music scene. The city is home to a number of world-class museums, including the San Francisco Museum of Modern Art, the de Young Museum, and the Asian Art Museum. San Francisco is also a major center for performing arts, and is home to a number of world-renowned theaters, such as the San Francisco Opera and the San Francisco Ballet.
San Francisco is a popular tourist destination, and there is something for everyone to enjoy in the city. Visitors can explore the city's many neighborhoods, such as Chinatown, North Beach, and Haight-Ashbury, each with its own unique character. Visitors can also visit the city's iconic landmarks, such as the Golden Gate Bridge, Alcatraz Island, and Fisherman's Wharf. San Francisco is also a great city for outdoor enthusiasts. The city is home to a number of parks and green spaces, such as Golden Gate Park and Muir Woods National Monument. Visitors can also hike, bike, and run on the city's many trails.
From the scenic Marin County with its rolling hills and coastal beauty to the thriving tech hubs of Silicon Valley, the 628 area code encapsulates an urban landscape marked by innovation, creativity, and cultural richness. With each city and neighborhood, it paints a diverse picture of modern living, making it not just a geographical area, but a dynamic and ever-evolving cultural mosaic at the heart of California's progress.
The Time Zone of 628 Area Code
Understanding the time zone associated with the 628 area code is essential for seamless communication. Delving into this aspect sheds light on the region's temporal alignment, facilitating coordination and collaboration across various activities and sectors.
The History of 628 Area Code
Every area code has a story to tell, and 628 is no exception. Tracing its historical roots takes us on a journey through technological advancements, urban development, and the evolving needs of the communities it serves. From its inception to the present day, the history of the 628 area code unveils the dynamic spirit of the Bay Area.
The Demographics of 628 Area Code
In San Francisco and surrounding communities, the 628 area code represents a vibrant blend of cultures and opportunities:
Diversity: A mosaic of ethnicities, with a strong Asian presence (36.6%), alongside White (42.8%), Hispanic (14.7%), and African American (6.5%) communities.
Education: A well-educated workforce, with 57.7% holding a bachelor's degree or higher, fostering a culture of knowledge and growth.
Economy: A robust median household income of $126,020, well above the national average, reflecting financial stability and a high quality of life.
Employment: A thriving job market, with a 72.2% labor force participation rate and a low unemployment rate of 4.8%, ensuring opportunities for residents.
In essence, the 628 area code showcases a harmonious blend of diversity, education, and economic prosperity, making it a thriving hub in the heart of San Francisco and its neighboring communities.
The Main Industries of 628 Area Code
In the bustling city of San Francisco and its neighboring communities, the 628 area code hosts a dynamic array of industries, shaping its vibrant economy:
Technology: A global tech epicenter, San Francisco is a breeding ground for innovation. Leading giants like Google, Apple, and Facebook call this region home, alongside a thriving startup scene, making technology a cornerstone of the area's economy.
Finance: The city boasts a robust financial sector, housing Fortune 500 institutions such as Wells Fargo, Charles Schwab, and Visa. Investment banks and hedge funds further bolster the financial landscape, emphasizing the city's significance in the world of finance.
Tourism: San Francisco's iconic landmarks, cultural richness, and diverse culinary scene draw tourists worldwide. The Golden Gate Bridge, Alcatraz Island, and a vibrant arts scene make tourism a major employer, adding to the city's charm and economic vitality.
Education: With prestigious institutions like the University of California, San Francisco, and Stanford University, education thrives here. A robust public school system fosters learning, contributing to the region's intellectual capital.
Healthcare: San Francisco stands tall as a healthcare hub, hosting leading hospitals and research centers. Biotech and medical device companies further elevate its status, driving advancements in the healthcare sector.
Other Industries: The 628 area code also thrives in retail and trade, manufacturing, transportation, logistics, professional services, and construction. This diverse economic landscape ensures a myriad of employment opportunities and a strong foundation for growth.
In essence, the 628 area code encapsulates a multifaceted economic tapestry, reflecting not just the city's diversity but also its resilience and innovation. From technology's cutting edge to the financial district's hustle, the region is a testament to the fusion of tradition and progress, making it a powerhouse in the global economic arena.