Based on a twitter post by ANI, Indian Army has asked its personnel to delete 89 apps from their smartphones including Facebook, TikTok, Truecaller, and Instagram to plug leakage of information: Indian Army Sources.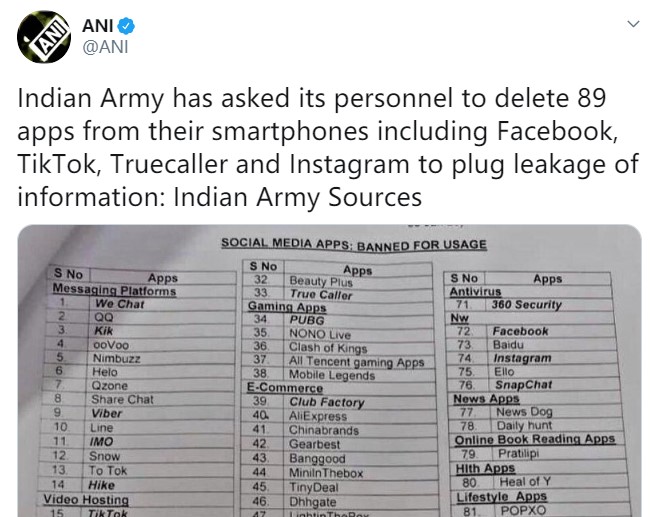 The 13-lakh strong Indian Army has been asked to delete these apps by July 15, exactly 10 days ago since 59 Chinese apps got banned by the Indian government. The list of 89 apps to be banned correlates with all fields of people's life, including messaging, entertainment, utility, e-commerce, dating, etc. It is a pity that Viber, Line, and Truecaller are included in the list since it seems that soldiers need a calling app more than ordinary people.
Calling Apps, Indian Army Soldiers' Leading Communication Tool with Family and Friends
Although the Internet has been widely used by the world, calling is still a leading communication tool for army soldiers to use because most of their locations are placed wild where Internet service is hardly accessible. However, they need to contact their family and friends to let them know how well they are. So, a calling app has gradually been a primary tool for communication with their love.
Call to Any Number at Any Place and Any Time
A calling app allows its users to call any number, landline or mobile. That means users are allowed to call anyone who is using either a landline or a mobile phone. Thanks to VOIP technology, a mobile calling app can be used to call any number around the world wherever there's access to the Internet or cellular data is obtainable.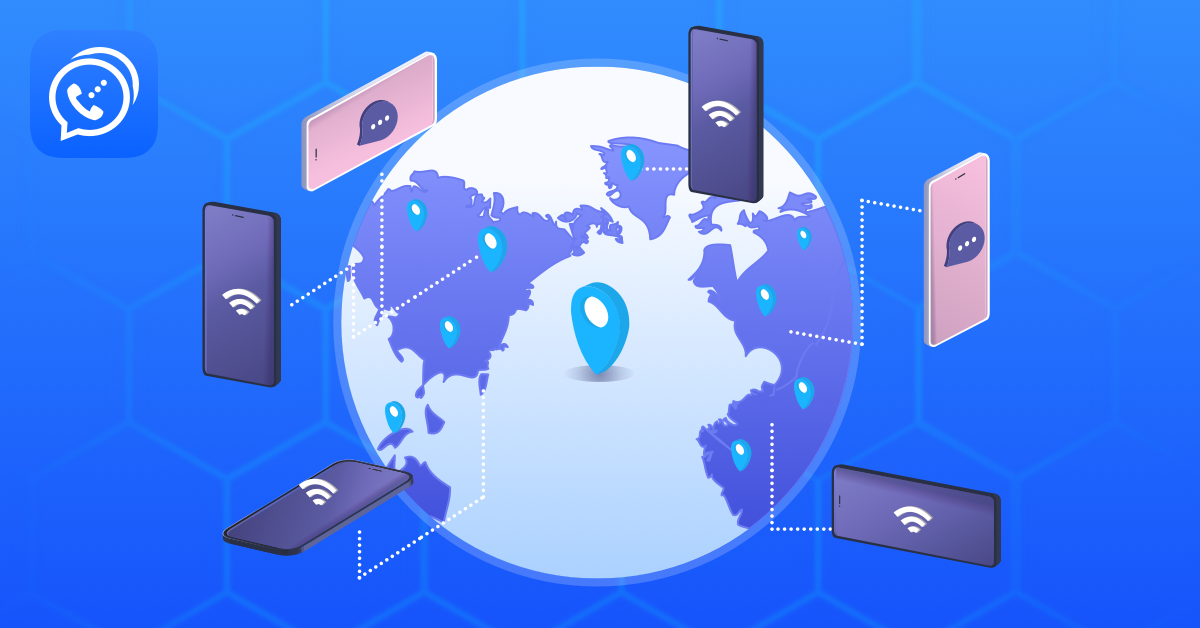 With a calling app installed on smartphones, calls can be made at any time and at any place because it is totally mobile. Therefore, a mobile calling app features higher flexibility than landlines and calls for the lower requirements for Internet access than video calling apps.
Saves Your Calling Rates
Another advantage of a calling app is its low cost.
Still due to the VOIP technology, calling apps feature low calling costs. In terms of landline service, apart from calling fees, users must pay for infrastructure such as lines, a base station, a phone, etc. When it comes to mobile service, however, users must pay for a base station and a smartphone. As far as calling fees are concerned, both landline and mobile service call for a monthly plan or geological plan so that you're only allowed to call locally. If you would like to call to any other place, you should pay for another plan to activate it. Generally, the long-distance fee is drastically high.
As is known, soldiers usually need to move from one place to another. If they get a local plan, what should they do if they get moved to another place? So tough!
When they use a calling app, the problem will fly away since it allows them to call directly to any number at any place of the world.
Even though the Calling Apps are Banned for Army Only, There's Only One Step to Overall Banning.
Maybe you're feeling glorious that the app ban only works on the Indian army. However, it's too early to say that!
Now that Viber, Line, and Truecaller get contained in this list, do you really think it far from overall banning? Hard to say.
The 59 Chinese apps ban just took place all of a sudden, and many Indian people, especially businesspeople, hurried to find out ways to avoid getting banned on Chinese apps in India. Methods will be finally found out while who should be responsible for the loss? Nobody.
Therefore, it's a good idea to prepare for a rainy day. Find an alternative app replacing Viber, Line, or Truecaller.
Dingtone, a Truly Free Calling and Texting App on Your Phone
30 million users voted Dingtone as the best calling app
1 billion minutes per year and 200 million calls per year
Allows users to call any number at any time and place
Provides you a real number to call and text
Unlimited free calling and texting
Fun with Dingtone credits to call and text