How to create a Gmail account without a phone number seems impossible. Since Google always asks for an actual phone number for SMS verification, there doesn't seem to be a way to create a Gmail account without a phone number. But what if you want to protect your privacy? Is it possible to create a Gmail account without phone number verification? If you have ever wondered about how to create a Gmail account without a phone number, this guide is really helpful for you. Let's start by looking at why you would want to create a Gmail account without a phone number.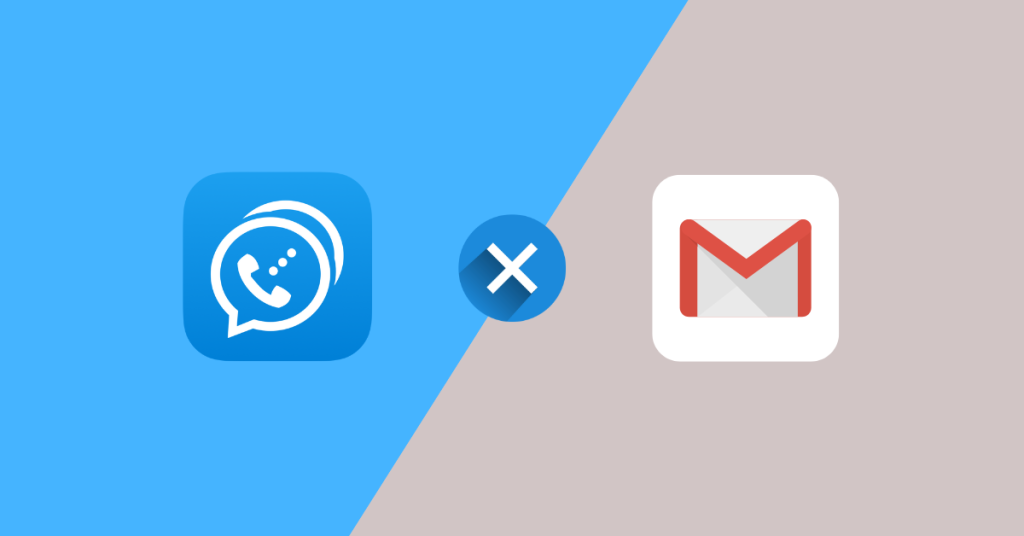 The Benefits of Signing up for Gmail
Gmail is one of the most popular email programs of all time with around 1.8 billion active, monthly users. Aside from the fact that using Gmail is free, the list of other benefits is a long one.
Gmail Gives You G-suite
With a Gmail account, you automatically get a profile to be able to use all the other Google services. You get access to Google Drive, contacts, and many others. You can work online on Google Sheets, Google Docs, and others. All of these allow for online collaboration, file sharing, and storage. Of course, if you sign up for Google account, you'll automatically be able to get a Gmail account.
Compatibility With All Devices
When using Gmail, you've got the option to use your email across all devices. You can access your Gmail on Android and Windows, or even get a Gmail app for Mac. Gmail can be loaded onto Android phones and iPhones easily through the app which makes it a great option no matter your hardware preference.
Tons of space
When you're just starting out with a Gmail account, you get 15GB free, this is standard for all free users. Google estimates this around 3 million emails worth of space, that is of course if you're not using some of that space in your Google Drive or Docs too. But still, 15GB is a great amount of space to get started with.
Is It Safe to Sign up for Gmail with your Personal Phone Number?
Many of us use a lot of Google services for everyday stuff nowadays. Google is obviously aware of privacy risks and has taken some steps to prevent them altogether, but their efforts still didn't stop a 2018 data breach in which nearly 5 million Google passwords were leaked. A list of five million Gmail accounts, paired with what appear to be passwords, was leaked in a popular Russian cryptocurrency forum. Just a few days back, these credentials may allow cybercriminals access not only to email accounts but also to other services of the same provider. For instance, if certain account credentials are indeed valid to get inside a Gmail account, it can also be used to get inside other Google apps. In the same way, cybercriminals can try and use these credentials to log in to other popular web services. If you can create a Gmail account without a phone number, you can at least lessen the severity of such leaks, or even avoid them altogether.
Unsolicited telemarketing and spam calls are a global menace. The world received nearly 26 billion spam calls between January and October 2019, and that's nearly 50% more than the same period in 2018. In the US alone, users experienced nearly 18.2 spam calls a month in 2019. Complaints about illegal robocalls also skyrocketed from 63 000 each month in 2009, to almost 375 000 complaints a month in 2017 – a shocking six-fold jump! Just like our first point in that article, using your real number to create a Gmail account could expose you to a lot of unsolicited spam and robocalls. If you can create a Gmail account without a phone number, this wouldn't be such a big problem because your phone number won't be as easily exposed to telemarketers and spam callers.
Just as everything you do in the Google ecosystem, everything is also interconnected on the internet. When you use your real phone number to create a Gmail account, other people can use your phone number to sieve out other websites that may contain other personally sensitive data to reconstruct an online personality that steals your identity. This could not only place you at risk of identity theft but also threaten those around you. There are many more reasons why anyone would want to know how to create a Gmail account without a phone number. Ultimately, it's all about protecting your online privacy and safety. What are some solutions for how to create Gmail without a phone number then?
3 Ways to Create Gmail Without a Phone Number
Solution#1. Sign up for a Gmail account using the Gmail App instead.
When you create a Gmail account via the Gmail App, you may be able to do so without a phone number. This works regardless of which platform you're on. When signing up for a Gmail account using the Gmail app, you have the option to prompt Gmail not to add your phone number when you first register.
Drawback: This isn't foolproof, however. If you're logging into your account for the first time on a new device, Gmail may ask you for your phone number for account verification as well. If you lose access to the account and want to recover it, you may also need to reveal your phone number. Sooner or later, a valid phone number is needed.
Solution#2. Sign up for Gmail by setting your age to 15 or below.
Another way to sign up for Gmail without a phone number is to tweak your account's age to 15 years old or younger. By doing so, Google assumes that you don't have a mobile phone number to verify your account with and lets you skip the phone number verification step altogether.
Drawback: This solution, however, could land you in trouble if Google discovers your exploit. If you do not sign out of your other accounts first, you also will not have the option of toggling your age. You'll also need to do so in private/incognito mode for this solution to work.
Solution#3. Get a temporary phone number for Gmail verification
Dingtone is a free calling and messaging app for phones and tablets on iOS or Android. You can register for Dingtone to get a second phone number to make unlimited phone calls, send unlimited local and international messages, and verify text messages to create a Gmail account without worrying about leaking your personal information. In addition to a Gmail account, a Dingtone number is also allowed to be linked with multiple IDs including Facebook account, WeChat account, etc., compatible with different demands of users.
How to Get a Free Temp Phone Number on Dingtone for Gmail Verification?
Download and create a Dingtone Account on Dingtone App.
Earn as many Dingtone credits as possible from the app by completing offers. As you've earned Dingtone credits, you can make calls to anyone on Dingtone by tapping the central button at the bottom of the user's interface. With a country code and a number entered, you'll be able to dial out.
Purchase a Dingtone number with any area code based on your demands with Dingtone credits.
After you receive your Dingtone number, you can begin to set up your Gmail account with a few steps:
First things first, you need to head over to gmail.com.
Click on the button that says, "Create Account".
After that, the sign-up form will appear. You'll need to fill in all the details it requests first name, last name, a new username, and a new password.
Next, since Google uses a two-step verification process to boost security, you'll be asked to enter a phone number to verify your account. You can input your Dingtone number here.
You will next receive a text message with a verification code on Dingtone app from Google. If this hasn't been delivered within a few minutes, you can use the automated call system instead.
Once you've verified your account, you will see a form that asks for some personal information. This includes a recovery email, your birthday, and your gender.
You now need to accept Google's Terms of Service and their Privacy Policy – it's highly recommended that you review both of these in detail before clicking"I Agree".
You should now have your new Gmail account.
Why Using Dingtone as Second Phone Number is the Best Solution?
Protect your privacy and data breach
Your phone number was never meant to be an all-access pass to your life. Over the course of that time, you've almost certainly handed it out to every person, restaurant, social media platform, or online store that's asked. Your number is a thread that can unravel your entire digital life — crashing down your privacy, bank account, or even your very identity. With a second phone number, you can separate your work and life and throw away numbers at your disposal, it matters less who has it or if the company that's selling it gets hacked.
Totally free and effective
One of the paramount advantages of Dingtone is that Dingtone's credit system can help users to get free, effective, and authentic phone numbers, which allows you to register and use the sites like PayPal, and the social media platforms like Facebook, WhatsApp, and Twitter. Credits can be easily earned by completing offers provided by the app or watching some ads. The earned credits can be used as calling rates to be reduced as a call is made. Although all Dingtone numbers are regarded as "virtual", they are valid ones with a real country code and area code so that it can be used to call and text apart from receiving a verification code.
FAQs
How to Change the Recovery Phone Number and Email on Gmail?
To change the recovery phone number and email on Gmail, follow these steps:
Go to the Gmail website and sign in with your account credentials.
Click on your profile picture in the top right corner of the screen and select "Manage your Google Account" from the dropdown menu.
Click on "Security" from the left-hand menu.
Scroll down to "How you sign in to Google" and click on "Recovery phone" to add your recover phone number.
Once you've added the new phone number, you may be asked to verify it by entering a code sent to that number.
To change your recovery email address, go back to the "How you sign in to Google" section and click on "Recovery email."
Once you've added the new email address, you may be asked to verify it by clicking on a verification link sent to that email.
Once you've completed these steps, your new recovery phone number and email address will be associated with your Gmail account.
How to Recover My Gmail Account without My Phone Number?
Google offers several options to recover your Gmail or Google account. If you forget your password and are unable to access the phone number that you registered your Gmail account with, you can use the recovery email to receive a verification code and recover your account. Alternatively, if you have backup codes, you can use one of them to recover your account. If these methods fail and you have access to the phone that you normally sign in to your Gmail account with, select "Try another way to sign in" and you will be redirected to a page where Google will ask you, "Do you have your phone?". Click "Yes" to receive a verification code from Google, then enter the code to complete the account recovery process.
NOTE: In the event that you encounter difficulties with SMS verification using Dingtone numbers (mostly due to policy restrictions imposed by the registration platforms), we strongly recommend contacting our support team for prompt assistance. You can reach us by sending an email to support@dingtone.me.