Following Facebook and Instagram, Dingtone is another social app that enjoys great popularity in Bangladesh. Sure, much of the popularity of Dingtone attributes to its free calling and texting service. But people are demanding more. Md Shamim Hossain began his Dingtone journey two years ago when hunting for a free U.S. phone number and has been a loyal customer since then.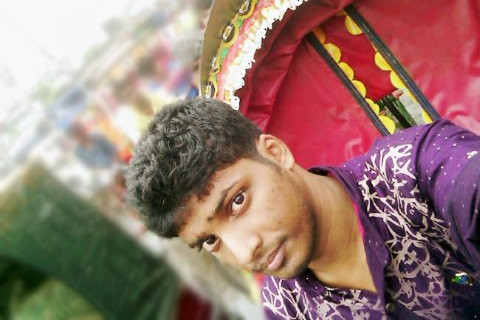 A diligent side hustler and smart life hacker
How to capture the many roles of Shamim? Born in Bangladesh, Shamim is a senior college student majoring in electrical engineering, a website builder, and a fervent user of Dingtone since 2015. He has been volunteered to promote Dingtone, manage Dingtone user groups, make credit tips and do tutorial videos. Recently he built his own tech website bdnethelps, the technology site about internet tips and tricks to help people enjoy the fun of technology.
Shamim got Dingtone through a casual Google search in March 2015. "I found it before March 2015. I was looking for a free USA number. I used the keywords "free USA number." I put it on the Google play store, searching free USA numbers then I found Dingtone and I installed."
In the next few days, he has collected 100 free Dingtone credits by completing offers and got a USA phone number as expected.
"I use the USA phone number just for PayPal because PayPal is not allowed in Bangladesh. I also use it for fun with friends pretending I'm now in USA!"
Apart from a free USA phone number, Shamim also enjoys the free calling feature a lot.
"Mostly, I call to my family and friends, and I chat with someone secretly." Dingtone became his default call option. "The voice quality of Dingtone is also amazing. I have talked at least 58 minutes, and it never dropped."
Shine with Dingtone
When asked to offer any tips for our users, Shamim replied: "Never miss daily check-in, feeling lucky! Also, Connect to USA UK, S.G. Malaysia to complete offer." "I want to tell you that since I joined Dingtone I have never faced mobile phone carrier bill! I have only Dingtone for calling, nothing else."
Shamim creates a lot of helping groups to help people earn Dingtone credits and enjoy free calls. Recently he finished his own website bdnethelps, the technology site about internet tips and online earning.
He also has his own Youtube Channel blogging about tricks and tips. Several of his videos about Dingtone have attracted thousands of views. "I have earned money through YouTube just for my video about Dingtone tips! Not much, but just enough to make me happy."
At the end of this month, Shamim will graduate from college with a diploma in engineering. Let's wish him a prosperous future. Good Luck, Shamim!
Check out videos made by Shamim: Make USA number for WhatsApp via Dingtone (https://www.youtube.com/watch?v=mcVTSKhu-_0 )