The holiday is around the corner! Are you ready to kickstart shopping? Perhaps you've already been shopping.
As far as online shopping is concerned, no doubt, Temu has been a hot topic during this season. No one is able to keep immune to the expressions like "up to 90% off", "Every day is black Friday", "free shipping on all orders", or "starting from $0.99" all of which are quite common these days on Temu website and application.
As a China-based online shopping service provider, however, online security and privacy tips should be kept in mind to achieve the balance between a good bargain and high security.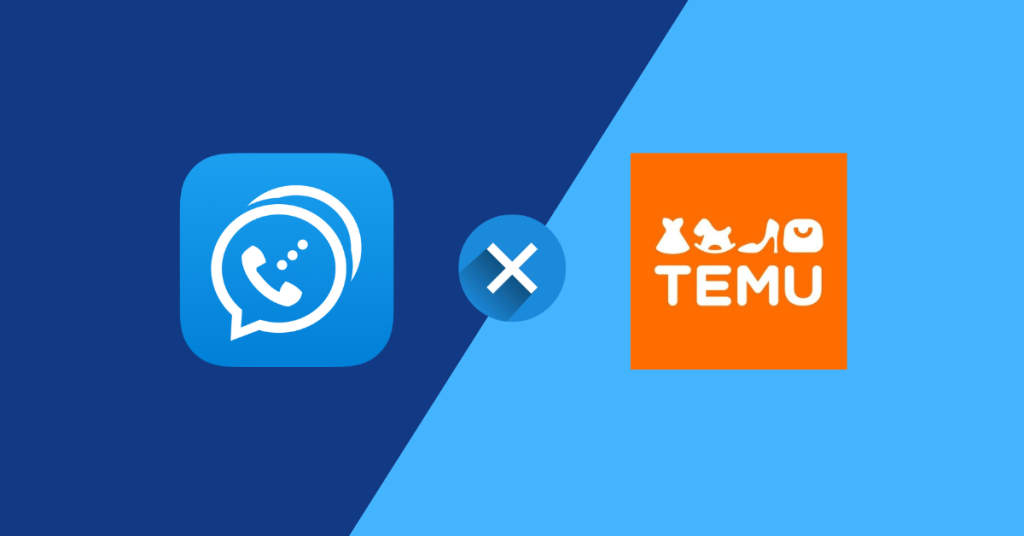 Should we shop in Temu?
Why not?
No one can or should refuse good deals, which, I believe, becomes increasingly true after the pandemic. As winter approaches, Temu offers wholesale prices to retail buyers anywhere, anytime, in any quantity and its winter sale just starts from $0.99. There's no reason to say no to the deals unless you worry about the Chinese background of Temu which is the overseas version of Pinduoduo based in China.
Data security has been the top issue for which the Chinese are always blamed. Do you remember the story about the TikTok ban? Again, a Chinese company. Nevertheless, let's keep the Chinese element aside. Who can assure the 100% of security of your online shopping data even if you're shopping on a US website? Remember the Facebook data leak issue?
Data security has nothing to do with nationality. As long as you've left tracks on the Internet, a piece of data will be possibly collected. With more data being accumulated on the Internet, a clear sketch can be easily figured out. Therefore, it's not about which website you're shopping on but in what way you should shop online.
Temu or Amazon? When it comes to your online data, they're the same.
The balance between deals and security lies in the number linked to your Temu account (and others).
It's been gradually a fact that the number used to register for an online account has been used as a unique online identity that is determined by the verification code sent in a text message to the number. That's such an ordinary step whenever a new account is being established on a website or application that is easily ignored. You won't realize that process unless you tend to be disturbed by annoying unwanted calls from telemarketers, or some anonymous ones. How so, then?
Whenever you give your number to an online website or application via the Internet, you're leaving a spot on the Internet. The more spots you've left, the more information about you on the Internet will get. At the end, when all the spots are combined together, a sketch of yours will be easily figured out. You may use different names, home addresses, genders, email addresses, etc. on different websites. However, there's one thing that remains unchanged, your phone number. After all, not everyone can have different phone numbers and a phone number fails to be randomly made by anyone. When the only phone number becomes a clear clue among all the data, there's only one answer. It indicates YOU.
So, the optimal solution to getting a balance between deals and security on Temu is to register with a second phone number instead of your personal number. On one hand, you're able to enjoy the deals in the shopping season. On the other hand, there's no need to worry about your privacy leak on Temu or the Internet since the number indicates nothing about the real you.
How to register for Temu Without a personal phone number?
Step 1. Go to the Temu official website and click the "Sign in / Register" button at the top bar.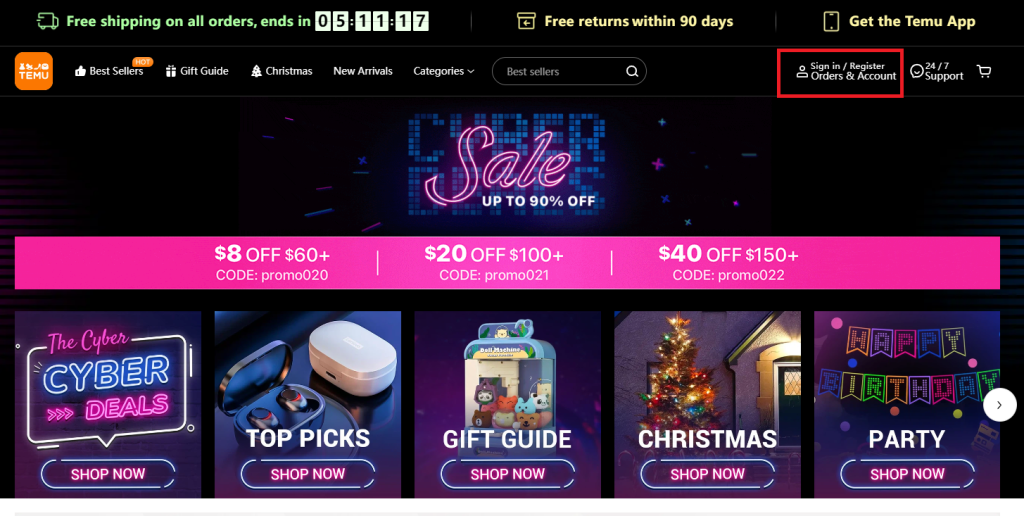 Step 2. Fill your Dingtone number in the blank. (Here's a guide to getting a Dingtone number with any area code and true digits)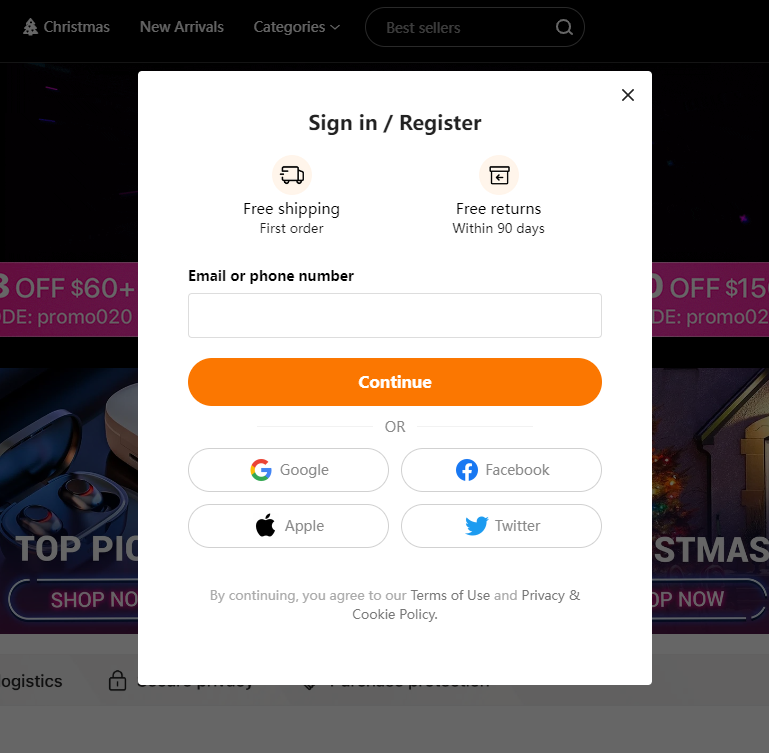 Step 3. Check your Dingtone text message on the Dingtone app and fill it in the right place to complete the registration.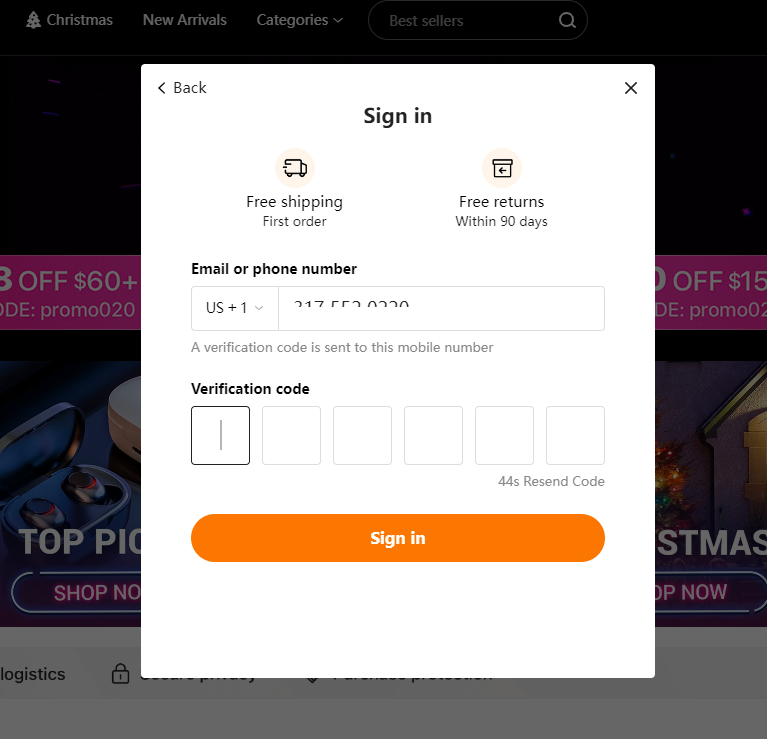 Tada! Now you are able to buy anything on Temu with the biggest budget without any concern about privacy leaks.
Why is Dingtone best with Temu or online shopping?
Dingtone allows users to easily get a phone number from an application and to own multiple numbers on one device.
Provides true numbers with an area code
Flexible number plans, weekly, monthly, yearly, or even all-life
Unlimited calls and texts to anyone at any time, either landline or mobile
Can be used with WiFi or cellular data
Running for 10+ years with millions of users globally
Compatible with most online platforms' SMS verification
No logging and protects users' privacy
Best way to protect your personal phone number
NOTE: In the event that you encounter difficulties with SMS verification using Dingtone numbers (mostly due to policy restrictions imposed by the registration platforms), we strongly recommend contacting our support team for prompt assistance. You can reach us by sending an email to support@dingtone.me.