Please invest in cryptocurrency with caution!
Here are several things to consider before investing in cryptocurrencies.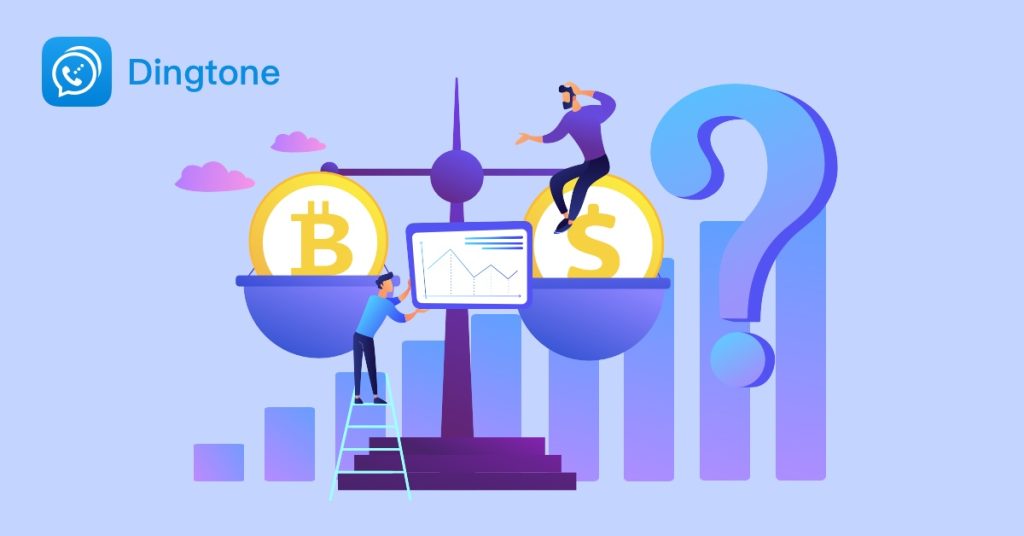 Own a Crypto Wallet
There's one thing you must keep in mind, that is, your own Private Key. Don't forget to write it down on paper, and DO NOT tell anyone. If you're concerned about your privacy, it's a good idea to register for a crypto account like Coinbase with a second phone number instead of your private phone number.
Recommended Crypto Wallets: The 6 Best Crypto Wallets for Most Investors, According to Experts.
Register for a Private PayPal Account
Due to unavailable PayPal services in some countries, you can get an international number for those countries from Dingtone for account registration. It's recommended that everyone should prepare at least one alternate account not to influence your existing PayPal account use.
Sign Up for Various Crypto Exchanges
Use the international number you just received from the above step to get registered.
Note: It is best to choose a top-ranked and trustworthy crypto exchange, and please keep an eye on the exchange updates.
Recommended Crypto Exchanges: Top Cryptocurrency Spot Exchanges.
Perform Identity Verification on Crypto Exchanges
Identity Verification is the toughest step, but every one can easily complete the process according to the following tutorial.
Tutorial Link: Identity Verification Process for Crypto Exchanges.
Join Telegram to Claim Daily Crypto Airdrops
Crypto airdrops will be released before a new project officially launches. High-quality crypto airdrops are often worth hundreds of dollars. Telegram is the gathering place for crypto players, and it's easy to sign up for Telegram with an international number.
Tutorial Link: A YouTube Online Tutorial on How to Sign Up on Telegram.
Follow Crypto News Websites & Manage Your Investments
You should have your own independent judgment. Do not follow the crowd. Do not trust all news, though it looks true.
Crypto Insights Platform Link: Pay attention to the latest information and grasp the wealth password.
Well now, welcome to the Metaverse!