May is a loving month because of Mother's Day.
For Dingtone, it's the happiest moment to hear Dingtone users telling stories about themselves and their moms. Moreover, lots of Dingtone users help their moms install Dingtone on their phones or tablets to maintain unstoppable communications in spite of geological separation.
Now, here comes an opportunity to enlarge the love towards moms!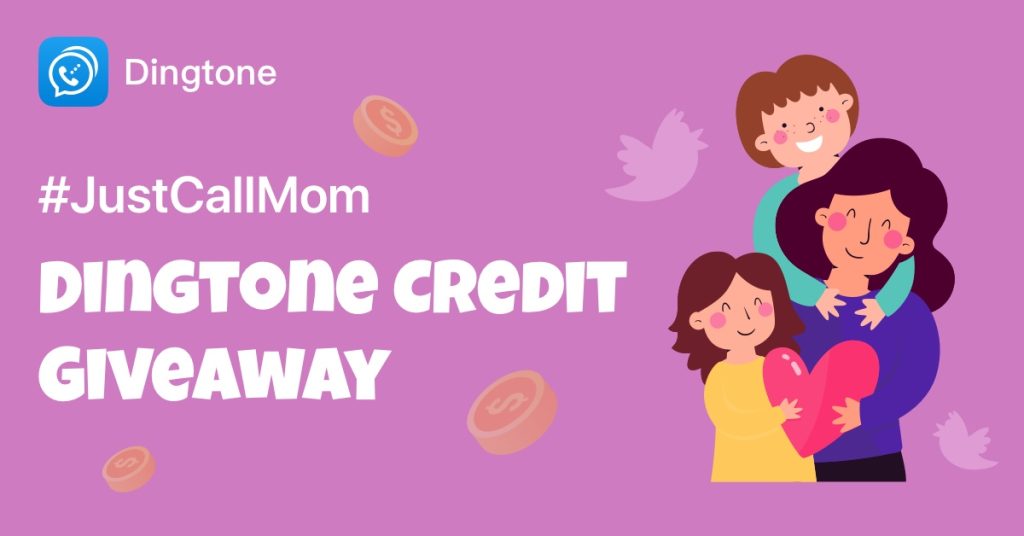 Up to 420 Credits to Earn on Twitter
What would you most like to say to your mom? Just let us know with the hashtag #JustCallMom in the comment zone under Dingtone pinned post on Twitter from April 29 to May 4 and EVERYONE will get 20 credits.
5 followers whose comments win the MOST thumb ups will win 200 credits.
Besides, 5 lucky dogs will be randomly selected to get 200 credits each.
In summary, up to 420 credits are to be earned from this campaign alone.
How to Claim Mother's Day Credits
Mother's Day credit giveaway will be on from April 29 to May 4 and you'll be able to claim your credits after that.
Channel#1. For all users (iOS and Android)
Any user is allowed to claim credits by privately messaging Dingtone ID to Dingtone on Twitter.
Channel#2. Try Dingtone Code (Android Users)
Dingtone Android users are able to directly and quickly claim their Mother's Day credits by getting a Dingtone code that will be given to you as soon as "Happy Mother's Day" is sent to Dingtone on Twitter by message.
Once the code is got, fill it in the Dingtone Code blank to claim credits.
Follow the "More" > "Dingtone Code" process and enter the provided Dingtone code, click the "Confirm" button and credits will be successfully claimed.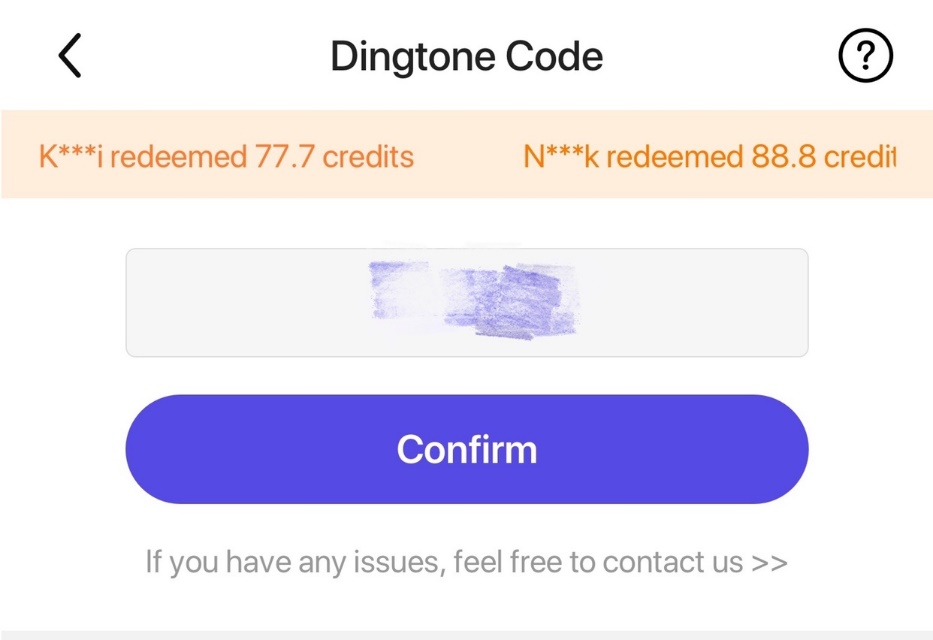 Dingtone's Mother's Day Campaign Not Stopping Here
Apart from Dingtone Credit Giveaway on Twitter, Dingtone users are allowed to get huge credits from the app as well!
Tapjoy – 1.5X your credits (Mar. 6 – Mar. 8)
Fyber – 2X your credits (Mar. 7 – Mar. 9)
Remember to double your credits on Dingtone on Mother's Day and remember to call your mom to say "I love you".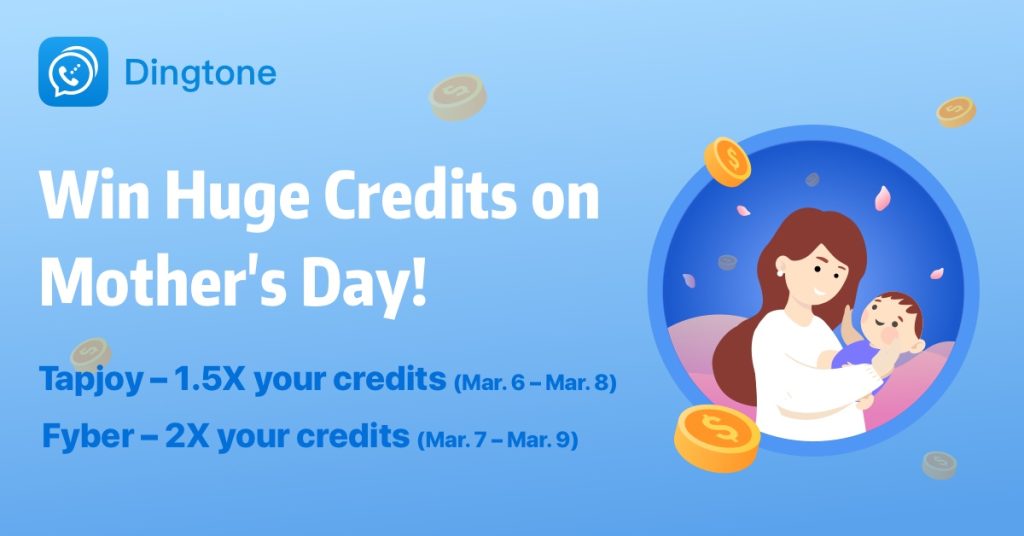 Other Tips to Free Get Dingtone Credits You May Not Know
Daily Check-in (1-3 credits for each time and more credits can be expected if you do it continuously)
Watch Videos (0.5-5 credits for each video watching)
I'm Feeling Lucky (a random amount of credits)
Treasure Box (a random amount of credits)
Complete Profile (5 credits)
Invite Friends to Use Dingtone (each invitation brings 20 credits)
Play Games (up to 100 credits)