What do you think is the best Valentine's Day gift? There are a thousand Hamlets in a thousand people's eyes. A Valentine's Day gift is a way to express your true love to your loved one. However, love isn't just a gift thing.
As long as true love is available, even a word just works on Valentine's Day. Then, are you ready to express your love bravely?
Well, Dingtone will express love to all Dingtone users on this Valentine's Day through HUGE credits.
Up to 800 Credits Waiting for You!
Dingtone's credit activity for this Valentine's Day prepares a large number of credits for Dingtone users. They have an opportunity to gain at most 200 credits every day from February 10 to February 14.
How to Get Valentine's Day Credits from Dingtone?
Not to speak Valentine's Day, the secret to huge Dingtone credits always lies in Tapjoy and Fyber activities.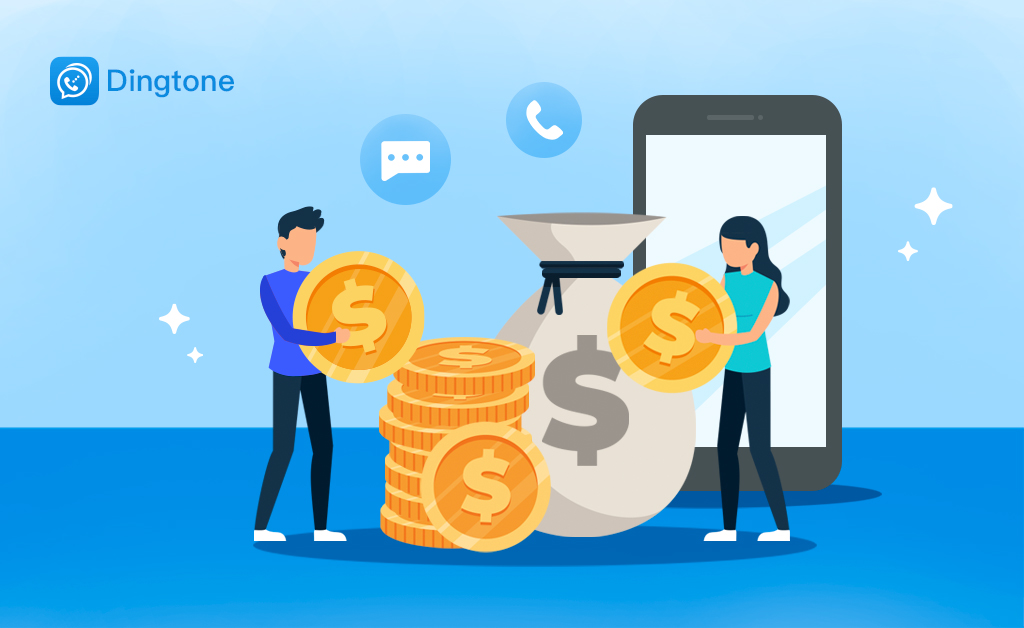 Dingtone users are allowed to 1.5 times or double their credits with Tapjoy and Fyber used. Tapjoy provides them 1.5 times of credits while Fyber 2 times. And the highest credit amount of Fyber can be up to 200 and if you stick to getting them every day from February 10 to February 14, 800 credits will be easily earned. What a bargain!
You can follow the steps below to win Dingtone huge credits:
Step#1. Download and install Dingtone on your device.
Step#2. Open Dingtone.
Step#3. Tap the "Connect" button at the bottom of the interface.
Step#4. Tap the "Get Free Credits" to enter the credits earning page.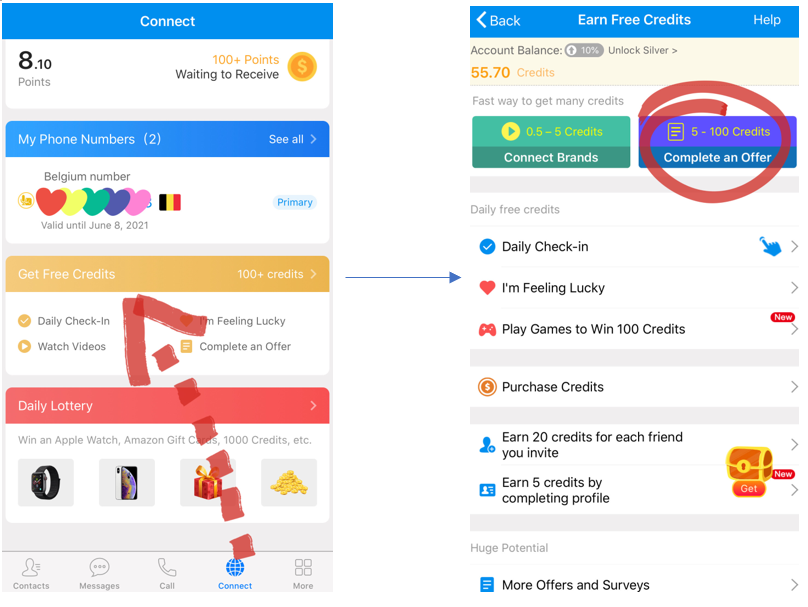 Step#5. Complete an Offer by tapping the "Complete an Offer" button to earn huge credits.
The earned credits will be automatically 1.5 or 2 timed with offers completed according to the requirement.
So, it's time to schedule your calendar to remind you to earn huge Dingtone credits. In addition, it's also a good idea to follow Dingtone on Twitter, Facebook and Instagram and bookmark Dingtone Blog to get the latest news about Valentine's Day activity.
Don't Miss Out Other Methods to Earn Dingtone Credits!
Dingtone is a calling and texting application allowing users to make unlimited calls and send unlimited texting messages based on the Internet.
Dingtone can be used totally for free based on its credit system.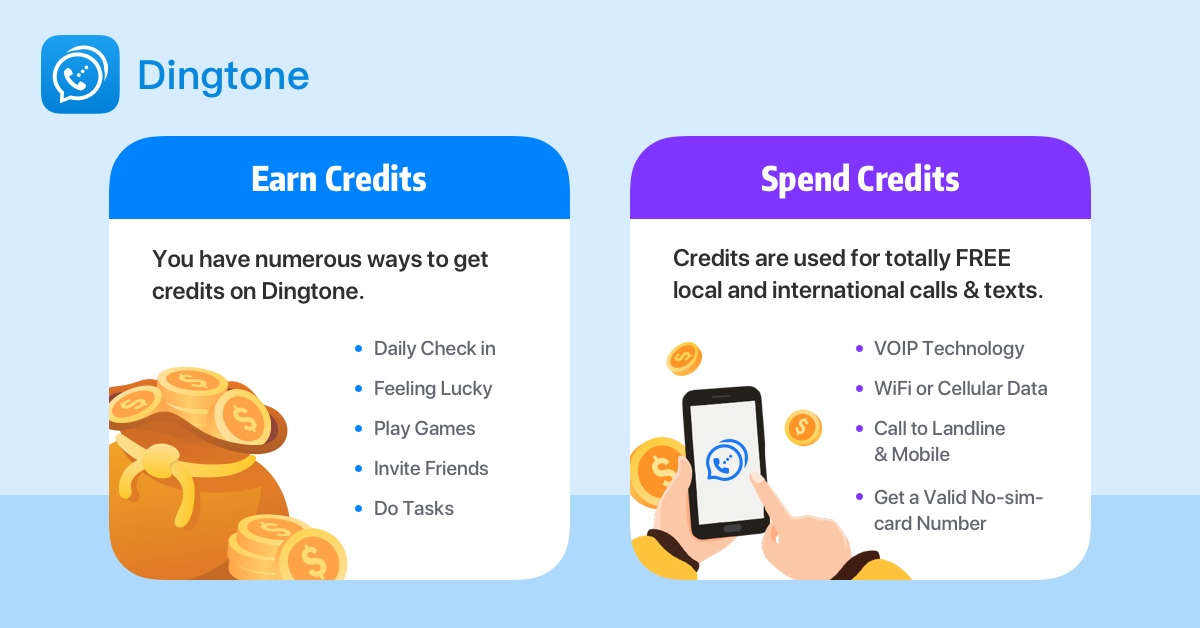 Low or Random Credits
Daily Check-in (1-3 credits for each time and more credits can be expected if you do it continuously)
Watch Videos (0.5-5 credits for each video watching)
I'm Feeling Lucky (a random amount of credits)
Treasure Box (a random amount of credits)
Complete Profile (5 credits)
High Credits
Invite Friends to Use Dingtone (each invitation brings 20 credits)
Play Games (up to 100 credits)
Huge Credits
Complete an Offer (5-100 credits and 1.5X or 2X during events like Valentine's Day)
Offers and Surveys (calling minutes earning)