Dingtone, the world's largest OTT virtual provider, just released number port out feature for iOS users. Users with Dingtone iOS 3.2.4 are now able to port out Dingtone VoIP numbers to other carriers if they like. Besides, android users can expect the function soon in next update.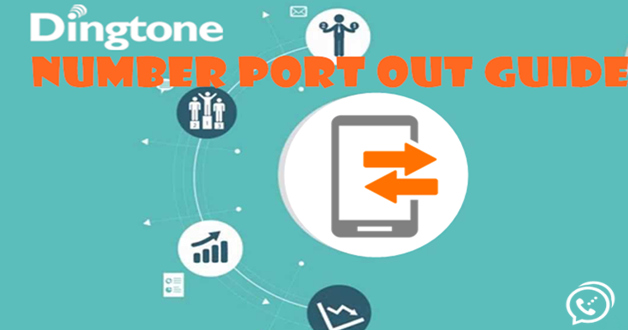 Dingtone and the mobile service provider will work together to have the Dingtone number transferred into the user's SIM card. Below is some general information about this process, and step by step instructions about how to port a Dingtone number out to a new carrier.
1. First, users with a Dingtone phone number need to submit a port out request on Dingtone, which is simple and fast.
2. After inputting the required information, user will see a port out request. This request includes PIN Code, Phone Number, Name, Zip Code, and Account Number, which users needs to submit to a new carrier.
3. Then users can go to a new carrier and submit the port out request. In order to successfully port a number away from Dingtone, the information provided to the new service provider must match the existing information on Dingtone account.
4. The whole process may take several days. Upon successful port out, users will receive a notification on Dingtone. And then a certain amount of Dingtone credits which depends on the phone number will be charged as service fees.
Note: 1. Please do not cancel Dingtone number until your new carrier has given you a confirmation that the new account is set up with them.
Get a Free VoIP Number with Dingtone
About Dingtone
Dingtone is a mobile application for iPhone and Android. Located in San Jose, California, Dingtone is a privately held technology company specializing in global communications. Dingtone allows users to make phone calls, send text messages, share multi-media, leave live voicemails, setup conference calls and send faxes to anyone, anywhere in the world for free or at very low rates. Also users can get VoIP numbers on Dingtone which works just like regular phone numbers, only that no monthly fees and extra SIM care are needed.