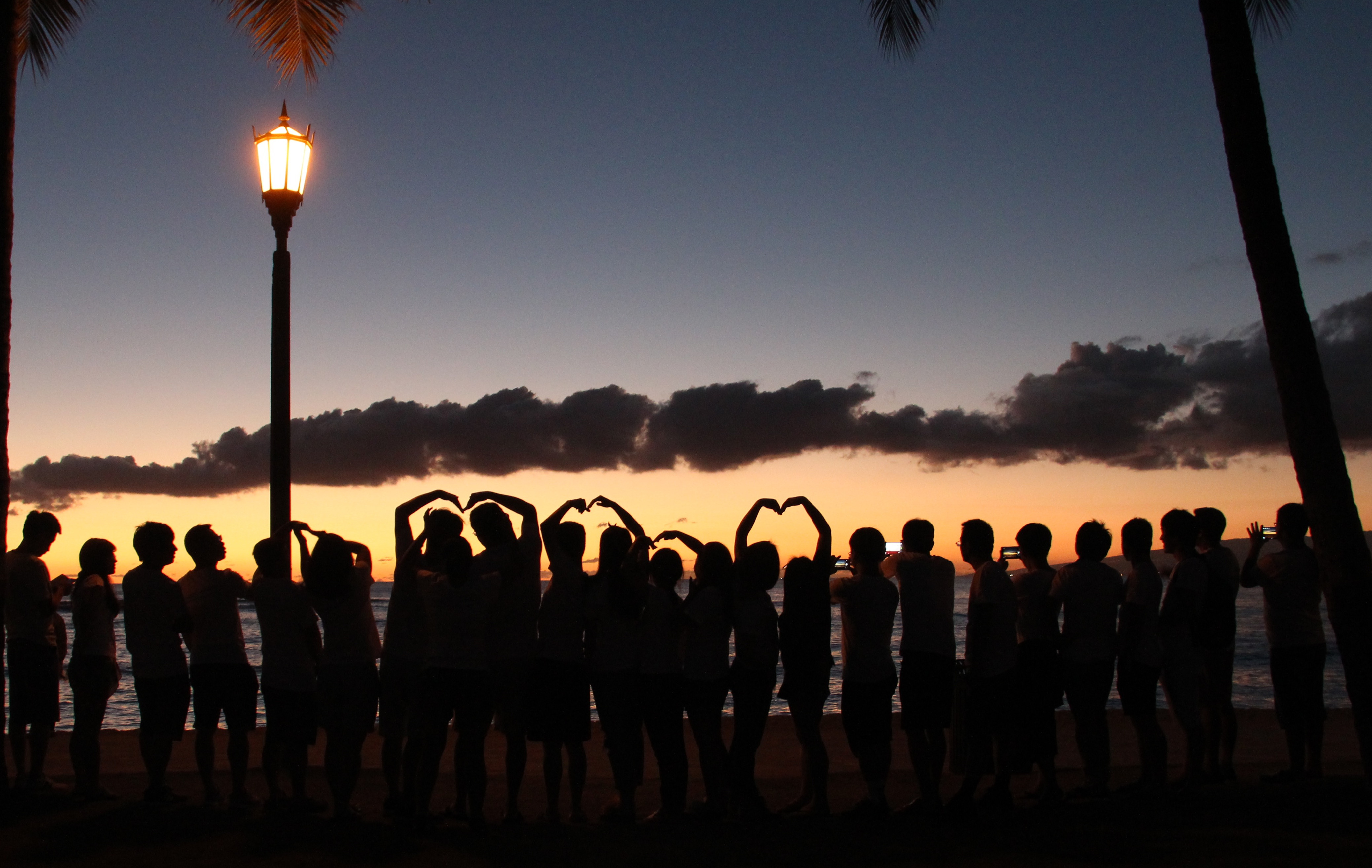 San Jose, California, March 23, 2016 – Dingtone project team went to Hawaii and discovered how useful the communications APP is for traveling and that Dingtone is very popular among locals too!
Founded in 2012, Dingtone is an APP that lets you send texts and make calls to any cell phone and landline in the world. Dingtone is widely used in Europe, Australia, North America, South America, the Middle East and Southeast Asia. In just 2 years, Dingtone has become the world's largest (OTT) virtual operator with tens of millions of smartphone users.
To celebrate these excellent results and for the project team to personally experience what users require while travelling, Dingtone organized a trip to the island paradise Hawaii where they discovered some surprising results.
Dingtone is Already Popular in Hawaii!
For employee Jimmy, his most pleasant surprise was discovering that the Hawaiian tour guide and the Polynesian artists from Fiji were all Dingtone users! The tour guide said "My wife and I are both tour guides and we both use Dingtone to keep in touch during the day. Sometimes we find out that we are working at the same tourist spot. We then use Dingtone to send each other our exact geographical location and quickly meet to say aloha." The Polynesian artists say, "We often use Dingtone to make international long distance calls back home. The call quality very good, and it's very easy to earn Dingtone credits to make free international long distance calls. " They all love to use Dingtone!
Get a Local Number with Dingtone, Ride with Uber.
Taxis are not cheap on Hawaii, so one Dingtone employee had a good idea. He said, "I used Dingtone to get a local Hawaiian phone number and linked it to my Uber account. I even got the first ride for free."
When he got in the car and chatted with the driver, he found out that the driver is also using Dingtone! The driver said, "Hawaii is a vacation hotspot visited by tourists from all over the world and most tourist are roaming with their foreign mobile number. When I pick up an Uber ride, I need to call the customer to confirm their location. This used to cause me a lot of headache since the long distance calls are expensive but now I use Dingtone to call and I save a lot of money."
Stay in Touch with Family Back Home and Avoid Scams.
Another employee Jack's wife Mary was the target of a scam artist. The scammer detected that the employee was in Hawaii, based on his IM's IP address and then contacted Mary and pretended to be her husband. He told her he lost his plane ticket and needed her to send over $4000USD so he could buy a new ticket!
What the scammer was hoping for was that the wife wouldn't be able to contact the husband while he's in a foreign country. What he didn't know was that the clever wife called her husband's Dingtone phone number and immediately found out the truth and avoided being tricked.
After experiencing firsthand how useful it is to have Dingtone while traveling, the project team returned to work with renewed energy to develop more improvements. They wish that even more people around the world will discover what a great communications APP Dingtone is, just like the people on Hawaii.
About Dingtone
Dingtone is a mobile communication application for iPhone and Android . Located in San Jose, California, Dingtone is a privately held technology company specializing in global communications. Dingtone allows users to make phone calls, send text messages, share multi-media, leave live voicemails, setup conference calls and send faxes to anyone, anywhere in the world for free or at very low rates.