What WeChat will be like is close to being known since the 45 days will come to an end based on Trump's executive order concerning WeChat ban in the US. No matter whether WeChat will be finally banned or not, the Chinese will surely suffer from the most inconvenience.
However, it isn't true that there's nothing to do with the WeChat ban.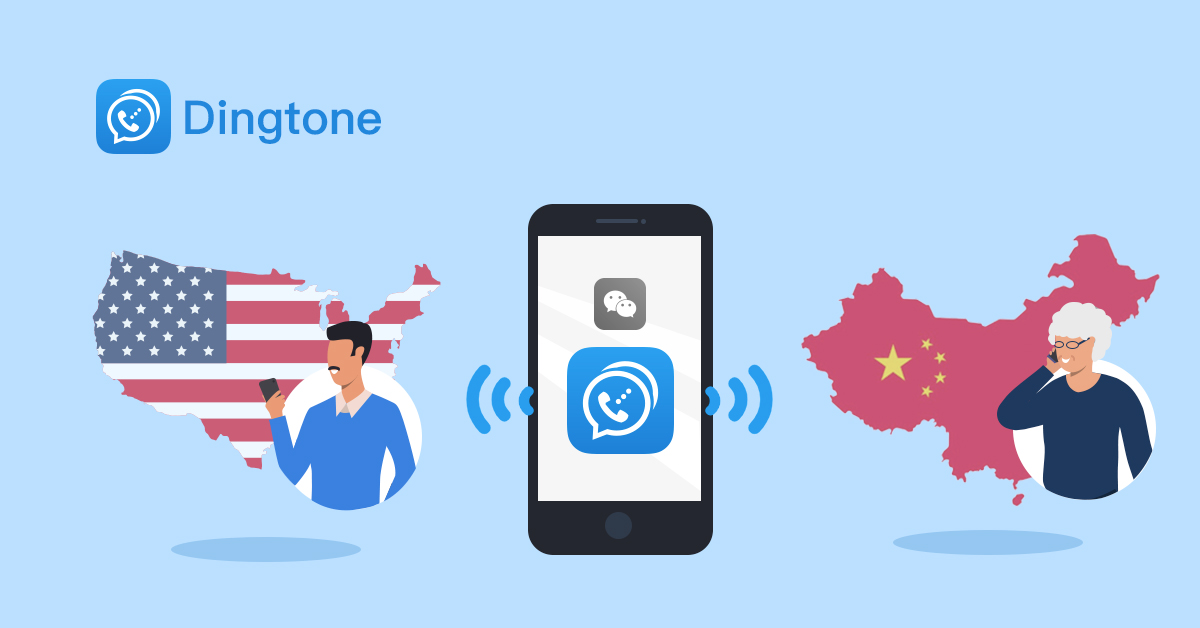 How will WeChat be Possibly Banned?
The WeChat ban first started from India that stopped Indian users from using WeChat, together with TikTok as early as July in 2020. The Chinese living or studying in India or the Indians that must communicate with Chinese for business had a difficult time since the Indian WeChat ban.
What on earth does the WeChat ban mean in India? It mainly comes in two types.
As long as you stay within the geological domain of India, WeChat fails to be used.
Your location can be known based on your IP address. As long as you get your IP address changed to another one, you won't be "labeled" as India anymore and no restrictions will be set on your device.
As long as you register WeChat with an India phone number, WeChat fails to be used.
This type of WeChat is more commonly seen than the former one. The phone number for WeChat registration labels the geological location since each phone number carries a country code no matter whether it is a landline number or a mobile number.
How Does Changing My IP Help with Using Banned Apps Such as WeChat and TikTok?
Based on the WeChat ban type, it can be predicted that IP address-based WeChat ban is able to be defeated by changing the IP address.
How to change your IP address, then? Use a VPN.
IP stands for Internet Protocol. An IP address is a unique string of numbers used to identify an individual computer. Your IP address can pose risks to your privacy unless you decide to change it. Many people change their IP addresses to protect their personal privacy.
VPN configuration is able to change your IP address as a VPN server is connected with your device. That induces all to believe your device belongs to the VPN server location. Moreover, a VPN is able to secure your Internet by establishing an end-to-end encryption tunnel so that you'll be able to bypass throttling to increase data transmission speed.
Therefore, once WeChat gets banned in the US, you should change your IP address to let other individuals or devices believe you're not in the US and your device isn't on the list of devices to be limited.
When It Comes to WeChat Accounts with US Number Registered, You Should Prepare Another non-US Number to Continue Your WeChat Application.
If WeChat gets banned in the US, the accounts registered using US phone number will possibly be out of use. Then, to continue using WeChat for daily communication with family and friends, it's optimal to sign up a new WeChat account using a non-US phone number instead.
However, here comes another issue. A non-US number costs so much and it's possible that you don't need to use a non-US number in your daily life. To put it simply, you buy it just to register a WeChat account. Worse still, you also need to prepare another mobile phone to use that SIM card. Quite troublesome!
Get a Non-US Number from Dingtone to Register a WeChat Account that Can be Used in the US Even if It Gets Banned.
You are allowed to get a non-US phone number from Dingtone without the necessity to prepare another phone. The number can be used through the Dingtone app.
How to Get a Non-US Number from Dingtone?
Step#1. Download and Install Dingtone on your device.
Step#2. Open Dingtone and Register an account on it.
Step#3. Tap Connect > My Phone Numbers > Add a New Phone Number to enter a number page.
Step#4. Select a phone number with country code and area code determined. Note: Belgium is an optimal pick when it comes to WeChat signup if you don't have a specific country target.
Step#5. Pay for the new number and you'll have it. You can pay for it with Dingtone credits that can be earned by completing series of tasks on Dingtone app.
How to Sign Up a WeChat Account Using a Dingtone Number?
Step#1. Logout your current account of WeChat on your device.
Step#2. Tap the Sign Up button to complete registration with step-by-step blanks filling.
You're required to enter your phone number and verification code that can be acquired on the Dingtone app through messaging.
The detailed signup guide can be found in this article.
Apart from WeChat Registration, Dingtone Number is Able to Do More.
Unlimited Call and Messaging
Based on VOIP technology, Dingtone can be used to make calls and send messages whenever there's cellular data or WiFi access. Dingtone numbers are able to reach both landline and mobile at any place around the world. When it comes to messages, Dingtone messages support text, voice, image, location, and even emoji transmission.
Play a Role as a Second Number to Separate Your life and work.
A Dingtone phone number plays a perfect role as a second number separating your life and work so that your personal life won't be mixed with your job stuff.
Apart from WeChat, a Dingtone Number can be used to register other social media accounts.
A Dingtone number can be used to register all social media accounts so that specific social media accounts can be registered especially for business.
NOTE: In the event that you encounter difficulties with SMS verification using Dingtone numbers (mostly due to policy restrictions imposed by the registration platforms), we strongly recommend contacting our support team for prompt assistance. You can reach us by sending an email to support@dingtone.me.