In the dynamic realm of social media, a new star has recently emerged, captivating the attention of millions: Threads. Designed by Meta Instagram, the innovative minds behind the immensely popular photo-sharing platform, Threads has swiftly become the talk of the town. With its striking similarities to Twitter, the app has garnered an impressive following, attracting an ever-growing user base of thousands and counting. When it comes to its registration, all you should know will be discussed in this article.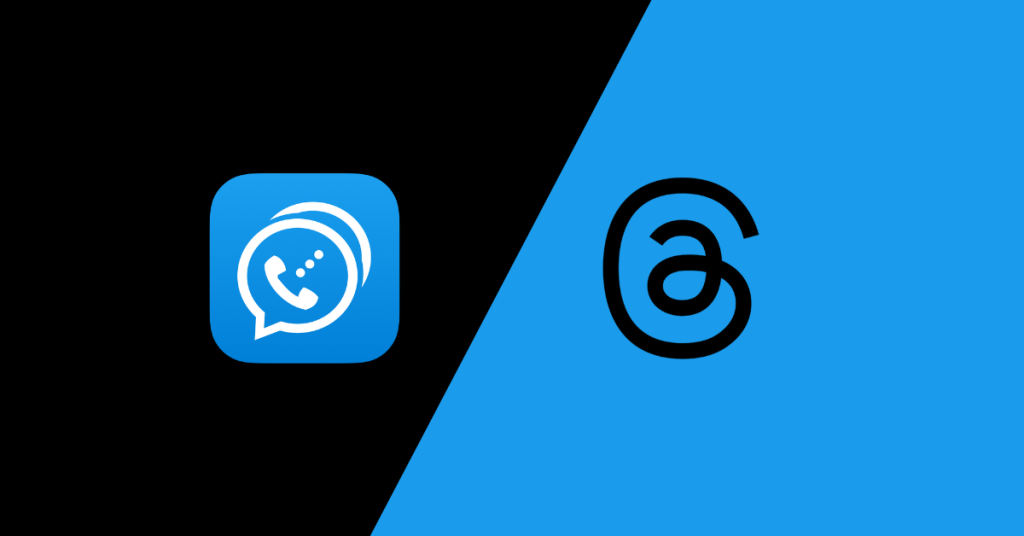 Are you sure to link Threads to Instagram?
Up to now, there's only one way to sign up to Threads, that is, via an Instagram account. It's true that not everyone would like to link their Threads to their Instagram accounts. There are mainly two problems with that.
One problem is the privacy of a private Instagram account may be easily leaked whenever it gets linked to Threads whose features and future are unknown yet. After all, Meta has been notorious for users' privacy risk due to the Facebook data leak event.
All in all, it's a hasty idea to immediately link Threads to your personal Instagram account. Worse still, some users have found the Thread accounts fail to be deleted until their Instagram accounts are deleted. That's a tragedy.
How to bypass the Instagram link to sign up for Threads?
Here comes the way: to create a temporary Instagram account with a second number. As such, you'll be able to use Threads without worrying about privacy leaks via Instagram account linking.
Step 1. Use a second number to create a temporary Instagram account.
A fact: Everyone needs a second number but not everyone knows. Perhaps you have no idea what a second number can do for you, but you should have one first.
Here's a step-by-step guide to getting a second phone number without the need to get a second phone or SIM card.
You can get one or multiple phone numbers from Dingtone based on the following steps.
Step 1. Download Dingtone and install it on your device, iOS or Android.
Step 2. Create an account.
Step 3. Tap "Connect" – "Add a New Phone Number". Select an area code and phone number.
Step 4. Pay for the number and you'll be able to use it as your second number.
Then, you'll be able to create an account on Instagram as your temporary account.
Step#1. Download and install Instagram on your device. Or Add an Account to your existing Instagram app.
Step#2. Click "Agree & Continue" to continue.
Step#3. Enter your telephone number and submit your captcha.
Fill in your phone number and you will receive a verification code from the Dingtone app. You can continue to register by filling in the verification code on Instagram.
Step#4. Complete your Instagram profile and close your registration.
Step 2. Use the temporary Instagram account to sign up for Threads.
Now that you've got a temporary Instagram account that is safe, you can link it to Threads for your privacy protection.
Step 1. Download and install Threads on your phone.
Step 2. Open Threads and fill in your temporary Instagram account to finish registration. This process is quite easy and quick.
Bottom Line
It's dramatically risky to link Threads to your private Instagram due to the possibility of data leaks.
A Threads account fails to be deleted until the linked Instagram account is deleted.
It's a good idea to use a second phone number to create a temporary Instagram account that is then used to link to the Threads account.