Dingtone is getting more and more popular these days and we are glad to see Digntone helping so many people talk with their friends and family through calls at a low cost. Though it is our essential aim to provide a perfect product to users, users still suffer from some issues from time to time, like calling not getting through, image not being able to be sent, etc. We never expect that to take place. But don't worry. We're always here to be with you. Once you come across any issue while using Dingtone, just let us know and we'll help you at top speed.
This article provides a complete guide on how to solve the issue of failing to send images on Dingtone. If you suffer from the issue recently, it's worth reading.
Prior to Problem Solving, You Should Check the Following Things about Dingtone in 2022
Your Internet Situation
For most of the situations we've met, the problem is due to the poor internet connection. So just simply check your Wi-Fi connection or your phone's data. It may also result from the fact that your phone's data has run out. Open other apps on your device to see whether they can run or not. If they can't run as well, check your network or restart your device. Try to stay away from places with bad telecommunication signals such as the basement, underground parking lot, etc.
Check Your Dingtone Plan
If you buy a Dingtone plan, once your plan expires, your service will be stopped as well. Therefore, it's a good idea to check your Dingtone plan to ensure your Dingtone plan is still valid.
Conform to the steps "Connect">"My Phone Numbers" to check your phone number valid time.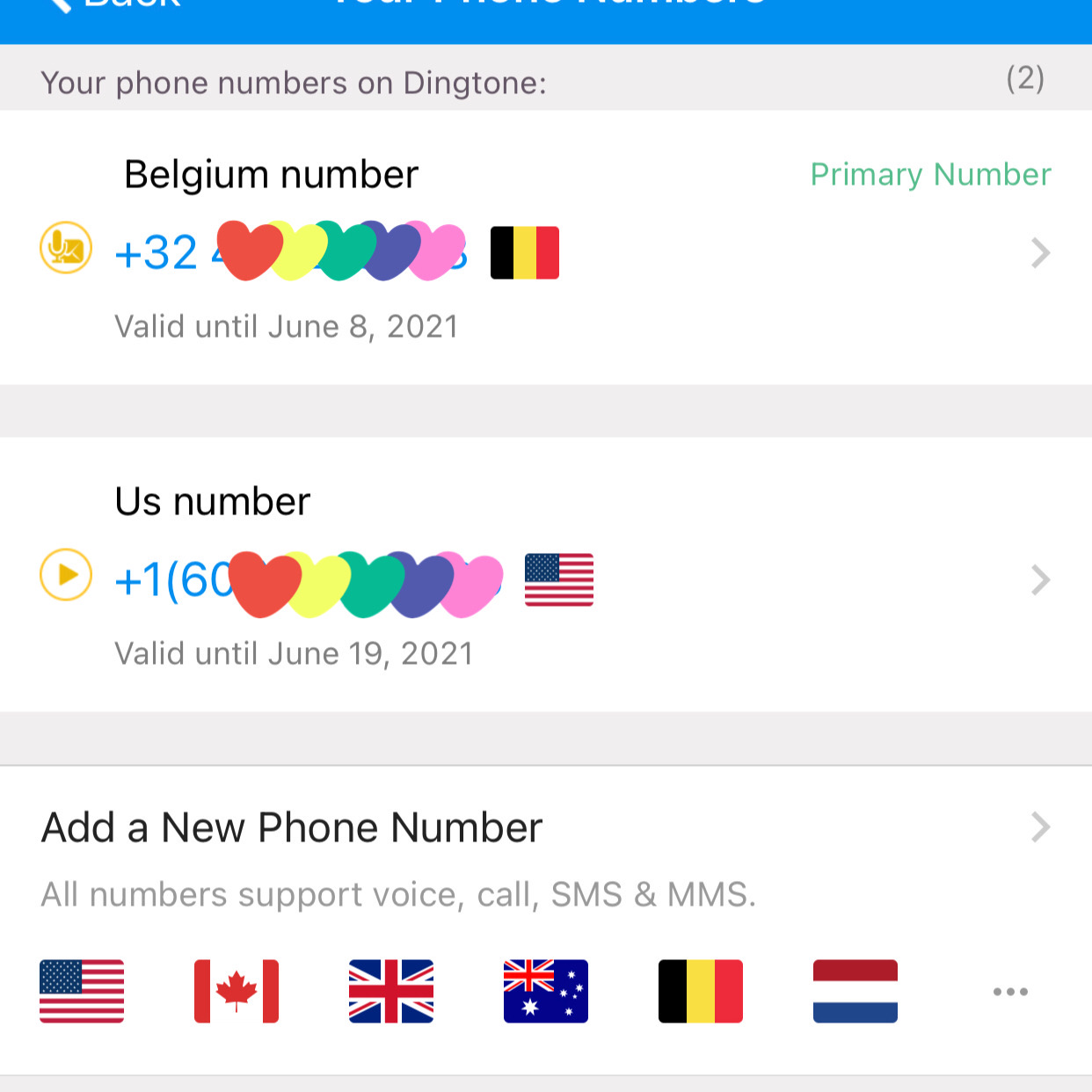 I've Already Checked the Above Situations, but I Still Can't Send an Image. What Should I Do?
Do you know sometimes your image fails to be sent because of its high quality? The high quality of an image calls for higher requirements on the network so that it can't be successfully sent out. An image's high quality is only prepared for the specialized domain, design for example while it isn't needed at all for ordinary life.
You can choose not to send pictures of high quality on Dingtone.
Follow "More > Settings > Chat Settings > Advanced Settings. Disable "Send High Quality Photos" and you'll send pictures with ordinary quality.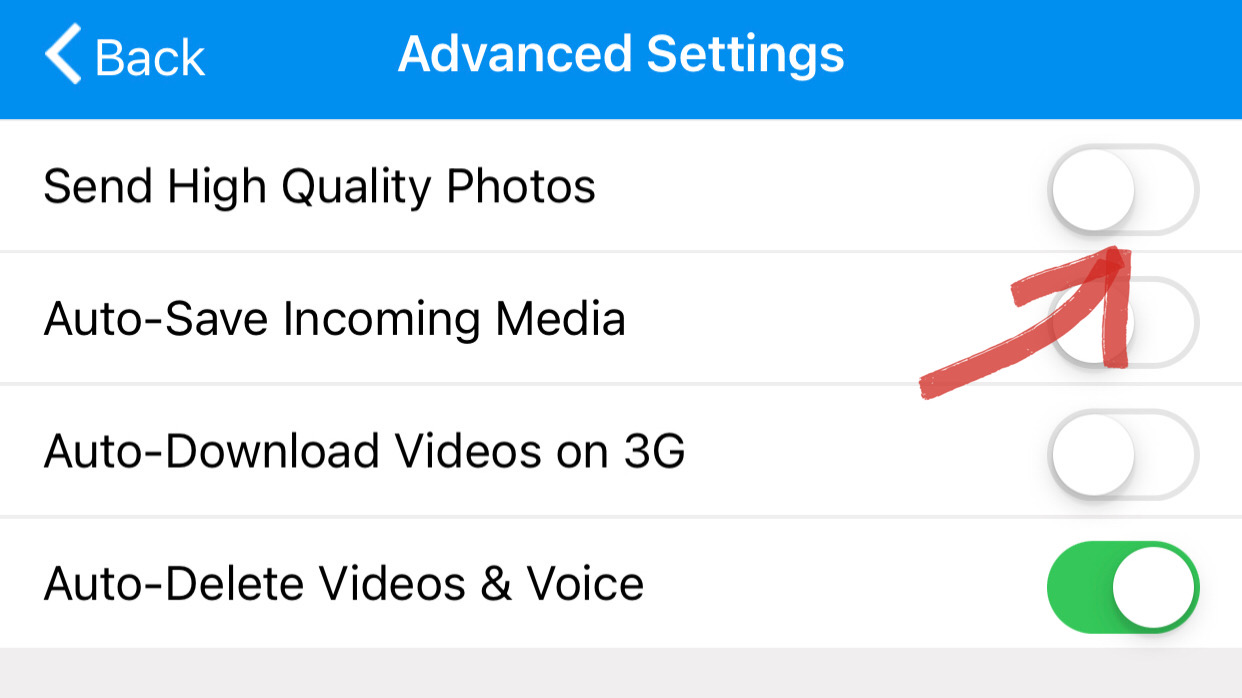 If it's still not working, you can submit your issue to us within the app. Follow "More" > "Help & About Us" > "Feedback or Report an Issue" to enter issue submission page.
Select the Type of Issue of "Messages Not Delivered" and enter your description of your issue. You should add as many details of your issue as possible to your description. The following information is suggested to be available:
Your Dingtone ID
The issue you've met
Your Email address
Then, click "Send diagnostic information to Dingtone" and tap the "Submit" at the upper right corner of this page to complete your issue submission.
As soon as Dingtone support staff receive your email, they'll reply to you at top speed. Submitting an issue on the Dingtone app is the fasted way to get your problem solved.
Haven't Heard About Dingtone App? Have A Brief Look of What It Can Do!
What Is Dingtone App?
Dingtone is a texting app that allows its users to send instant messages to others. You can send text, pictures, audios, and even videos! Dingtone app works fine with both the Wi-Fi connection and your phone's data, like 3G or 4G. You can choose based on your preference.
With Dingtone, you can get a new phone number as your second phone number to separate your work and personal life very easily at a very low cost. Whether you are dating someone you know from some dating app or receiving a work call from your personal phone, or sometimes you just don't want people you called that it was you who called. You can use Dingtone and choose a phone number for yourself! The phone number works just like the real numbers you have used, only at a lower price.
Why Do I Need A Second Phone Number Since I Already Have One?
Many of you may have similar questions like this that why do I need a Dingtone phone number since my old number works just fine for me? The answer is easy.
First of all, compared to your real phone number, a Dingtone phone number is much cheaper than a real phone number. For most functions, it is free of charge and you can use it for free. For other functions, for example, if you want to be able to make unlimited international calls, you may need to pay for this service. However, the fee of Dingtone is actually already very affordable. You can choose to earn free credits on the Dingtone app if you don't want to pay. The way to get free Dingtone credits is also very easy. You could check our previous blog which related to free credits.
Secondly, Dingtone phone numbers have more flexibility compares to normal phone numbers. For example, it is hard for people to sign up for a WeChat account with a US phone number. However, with Dingtone, you can choose the code of your number and register accounts without limitations freely. How good is that?