That still came finally!
Russian military tanks and armored vehicles advanced in Donetsk, Ukraine on Feb 24, 2022, based on the breaking news from CNBC.
Whenever wars take place, the most innocent groups that suffer a lot are ordinary civilians. Just as a Stanford scholar expresses, "Civilians suffer first, last and in the middle during wartime".
If you're in Ukraine, let your family know you're safe.
If you have family in Ukraine, make sure they're safe.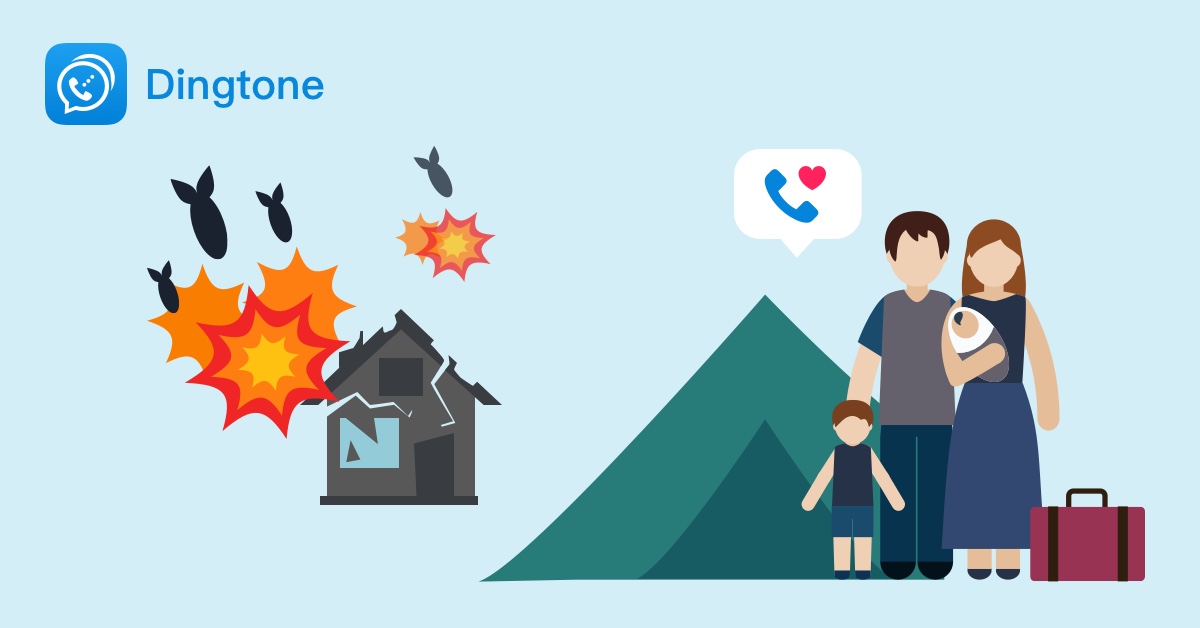 Call with Dingtone to Reach Everywhere, Landline and Mobile
Dingtone can be used to make calls to almost any place around the world and it is able to reach both landline and mobile. No matter a traditional telephone or a smartphone is used by your family, your Dingtone calls will get through.
Get a Dingtone Number with an Area Code You Need
Dingtone provides millions of real numbers with real digits. You can get second or multiple numbers from Dingtone without buying new smartphones.
Unlimited International Calls and Texts with Low Cost
In the days that are to follow, international calls and texts are needed for the unstoppable communications between you and your family. Dingtone is able to save your calling and texting rates, supporting frequent contacts across the border.