I've already had a phone number, then what should I get a second one for? If you have the same response to this article title, then you're strongly suggested to go on reading this article. It fits you so nicely!
Why and When Should You Need a Second Phone Number?
There are always some occasions when it's handy to have a second phone number. Some people may choose to get a second cell phone, but that means you have to juggle between 2 phones. Two phones to carry, two phones to charge, and two phones to answer! What torture!
Actually, you can have two numbers in just ONE phone. Less trouble, less money cost!
A second phone number is able to help you in a lot of aspects. Check them out!
Second Phone Number Especially for Your Work
There are at least two benefits to having a second phone number, especially for your work.
On one hand, you can keep a balance between job and life. Anyone will get annoying when being called after leaving the office or playing with their children for the weekend or vacation. It's time to say goodbye to such trouble. As you have a specific phone number for the work, your personal phone number will be well hidden from your colleagues or boss so that you'll be able to enjoy yourself during the weekend or vacation. With one extra phone number used, your real-life will return.
Moreover, the second phone number can be also used to sign up for social media accounts so that you'll have your specific social media accounts for your business as well. That will be discussed in detail below.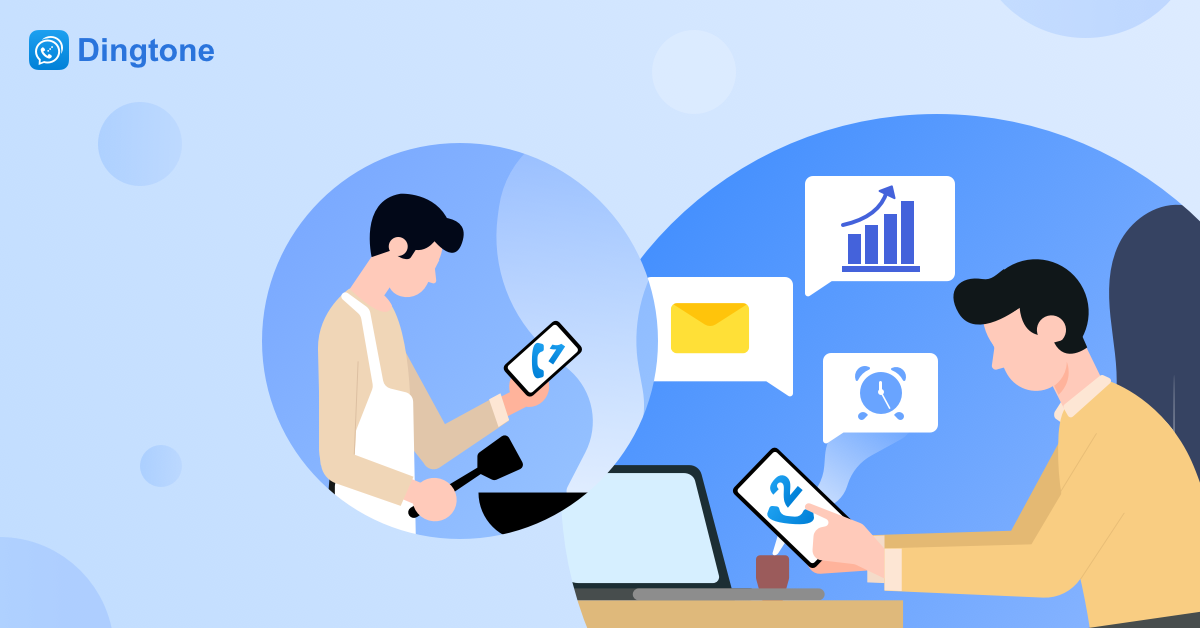 A Second Phone Number for Blind Dating is Useful to Protect Your Privacy.
The second phone number is also perfect for blind dating, online or offline. You can simply block all the calls and texts from that dating companion if the blind dating doesn't go as expected. The 2nd number can help you get rid of endless harassment via spam block, or you can simply delete the number.
For the One-time Communication, it's Unnecessary to Leave Your Personal Number when Shopping Online.
Have you ever been spammed by endless promotions and ads that you have no idea how they get your personal contact information?
You may try to block manually, but there are always new ones coming. Most people have a second email address that they use specifically for junk mail and online shopping. Why not considering getting a second phone number? Protect your personal number from numerous advertisements and promotions by giving out your dedicated 2nd shopping line.
In addition, if you buy or sell a second hand on Craiglist, it's quite convenient to use your second phone number instead of your personal one. One-time communication should never sacrifice your personal life.
A Second Phone Number Makes Social Media or Other Accounts Registration Signing up Easier.
People may also use their own numbers to register apps and websites. However, it's inconvenient to market your business through your personal social media, which is why a second phone number is needed. For your business, you can sign up for a business social media account, like WhatsApp, Instagram, WeChat, based on which you can market your products and services without disturbing your family or friends. So it's wise to get a dedicated 2nd number to sign up for whatever you need and reserve your own personal number for important things, like a job interview.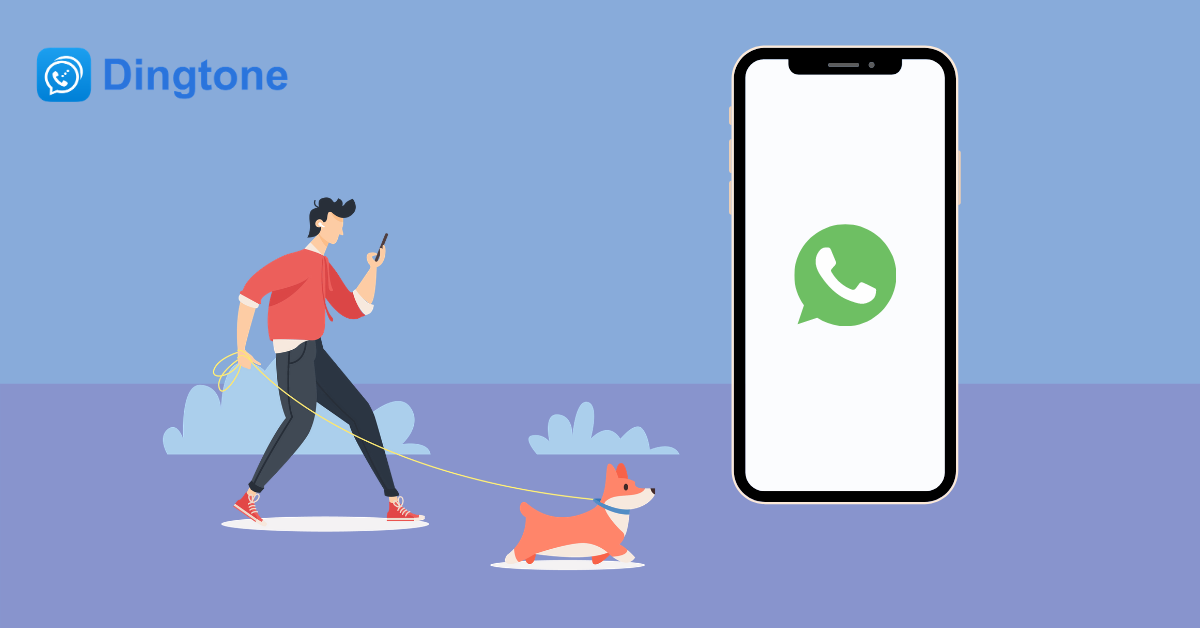 A Second Phone Number Helps You Reduce Calling and Texting Cost.
High-cost international rates for calling and texting should be taken into consideration if you are planning on temporary business trips or short-term travel. Get a second Digntone phone number to call and text anywhere with lower rates wherever you go. When you are done with the number, you can just delete it. Super easy and convenient!
How to Get an Second Phone Number
Before choosing a method, consider your specific needs and budget to find the best option for you.
Get a second SIM card
If your phone supports dual-SIM cards, you can get a second SIM card from your carrier and use it to activate a second phone number. This is a convenient option if you want to keep all your contacts and messages in one device.
Use a virtual phone number app
There are many apps that allow you to create a virtual phone number that can be used for texting and calling. Some popular examples include Google Voice and Dingtone. These apps often require a subscription or pay-per-use model for certain features.
Use a second phone
If you don't mind carrying two phones, you can get a second phone and activate a second phone number on it. This option may be more expensive and less convenient, but it provides a clear separation between your personal and professional contacts.
Use a VoIP service
VoIP (Voice over Internet Protocol) services like Skype and Dingtone to allow you to make phone calls and send messages using an internet connection. You can often get a virtual phone number through these services for a lower cost than a traditional phone plan.
Get a Second Phone Number for Free on Dingtone
Dingtone provides second phone numbers to users who need one. For free!
You are allowed to pay for a one-year subscription with Dingtone credits that can be earned on the Dingtone application. If you conform to the right method and right time, 1000 Dingtone credits can be earned in just one day!
A Dingtone number is a sim-card-free number that can be used at any place and any time. Significantly, the Dingtone second phone number can be used without another phone. With a Dingtone application installed on your device, you'll have an extra number.