Here comes an opportunity to win a NUMBER from Dingtone this weekend!
You can never miss it!
Share Dingtone to Win a Number 
Share your own invitation link (How to get it? A guide is shown below) on Twitter with the poster below with @dingtone. After 5 friends of yours have successfully created accounts on Dingtone, you'll gain a number from Dingtone. The number can be used for 1 month without any charge for unlimited calls and texts.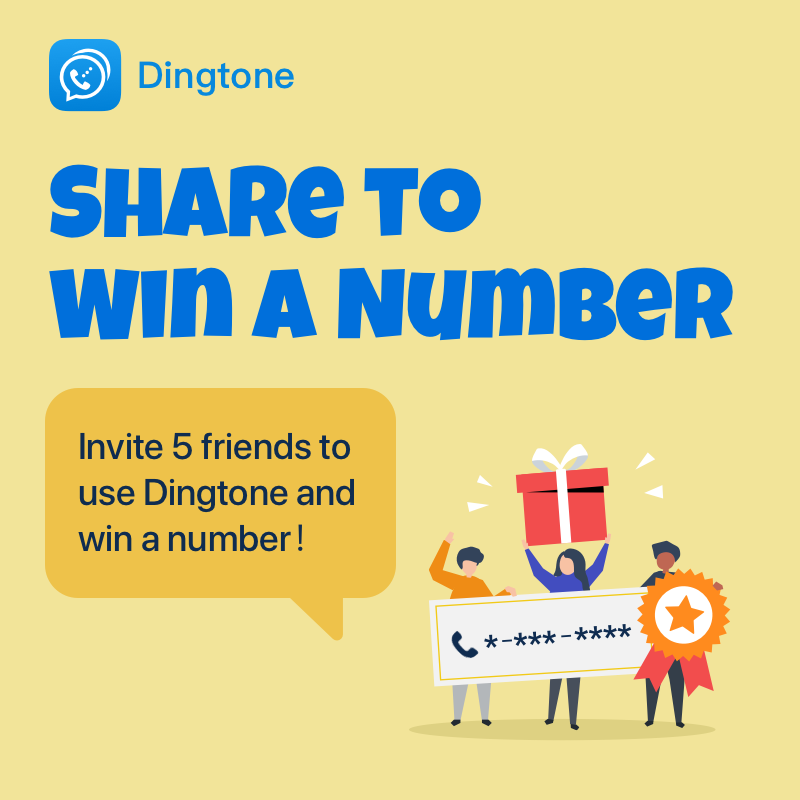 The sharing post should be like this: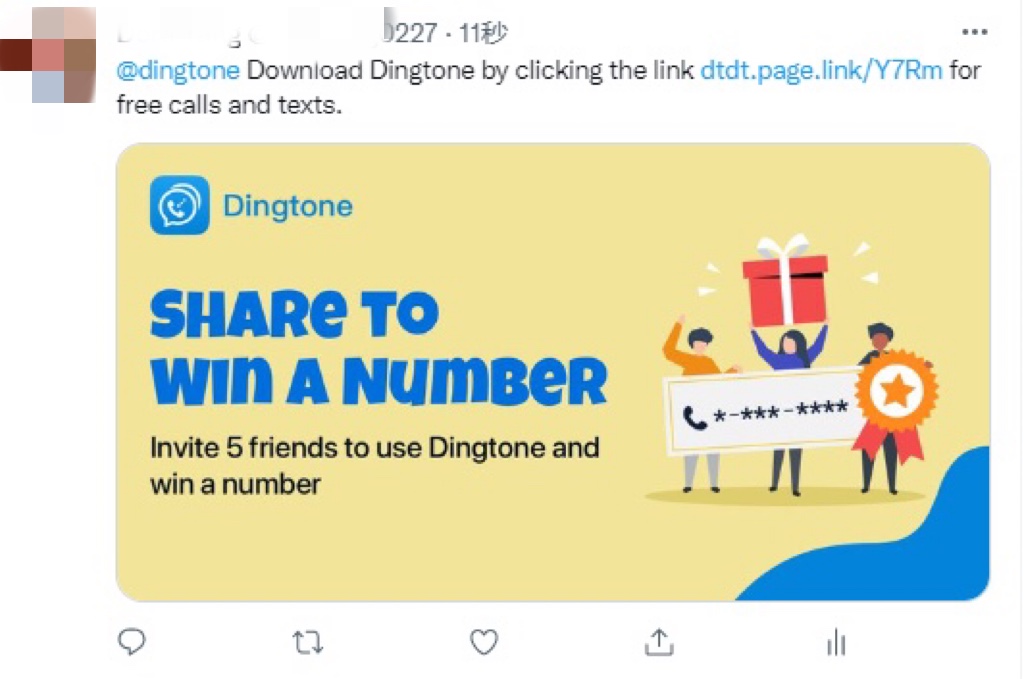 How to Get Your Own Dingtone-Sharing Link?
It's effortless to get your own Dingtone-sharing link from the app.
Step 1. Open Dingtone and tap the "More" at the bottom of the interface.
Step 2. Tap the "Invite Friends to Use Dingtone" and click the "Copy Link" button.
Now, you've got your own Dingtone-sharing link and are able to paste it on your Twitter post.
The following video tells you the specific procedure.
Other Benefits to Share Dingtone 
Apart from a free number, it's also beneficial to share Dingtone with others.
Earn Dingtone Credits – for Free Calls and Texts 
Dingtone credits help Dingtoners with free calls and texts. They've been the leading element Dingtone users have been striving for.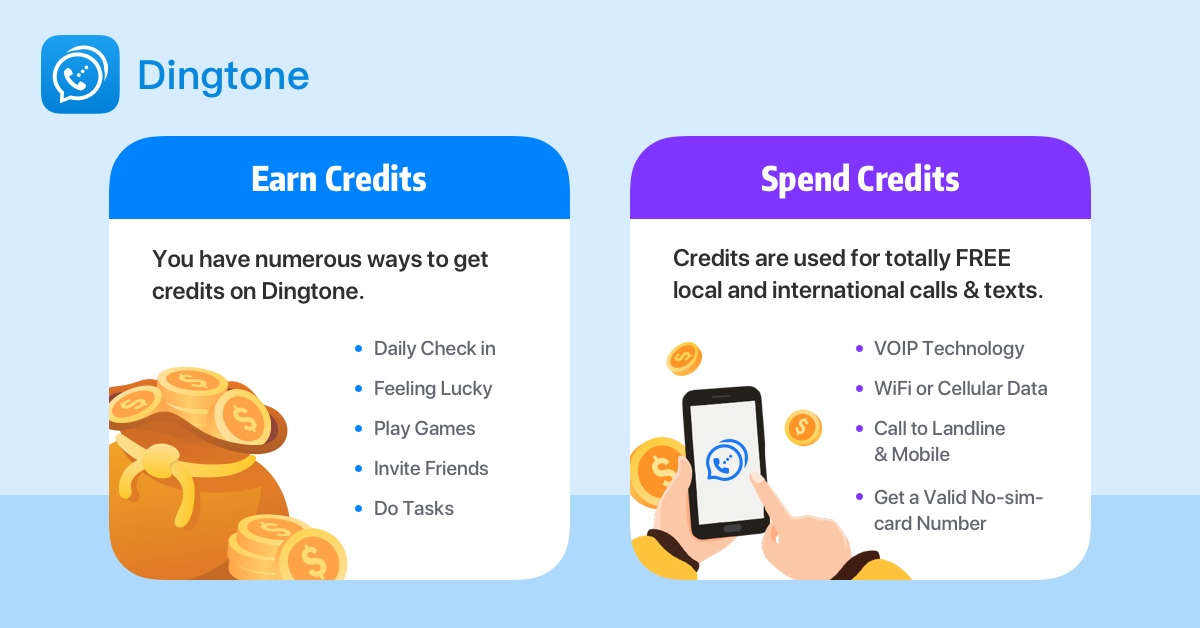 Although there are multiple ways for Dingtone users to gain credits, sharing Dingtone with others earns great credits. Whenever a new user has successfully registered for Dingtone based on the shared invitation link, 20 credits can be automatically earned. All earned credits will be kept in the Dingtone account to be used for calls, texts, or number purchases.
Unlimited Free Calls and Texts between Friends or Family
Dingtone is being used by billions of millions of users around the world so as to get calling and texting costs reduced to the largest extent. Having more friends as Dingtone users is beneficial to save the calling and texting costs because it's absolutely FREE to call and text between Dingtone users.
Why not share Dingtone with others now?