Mother's Day usually falls on the second Sunday of May. Therefore, Mother's Day in 2022 will be met on May 8, the weekend of this week. Do you have any gift ideas for your mother on Mother's Day?
According to a survey released by OnePoll, American Moms admittedly just want to stay in bed this Mother's Day because they usually have insufficient sleep.
In our opinion, for mum, nothing is better as a gift than staying and talking with her. Don't be sad if you aren't around your mum on Mother's Day. A call with best wishes and sincere love will enlighten your mum.
No matter where you come from, no matter what you're being faced up with, best wishes should be sincerely sent to your mother on Mother's Day. If you aren't allowed to express love loudly in front of your mum, then it's a good idea to call or text her.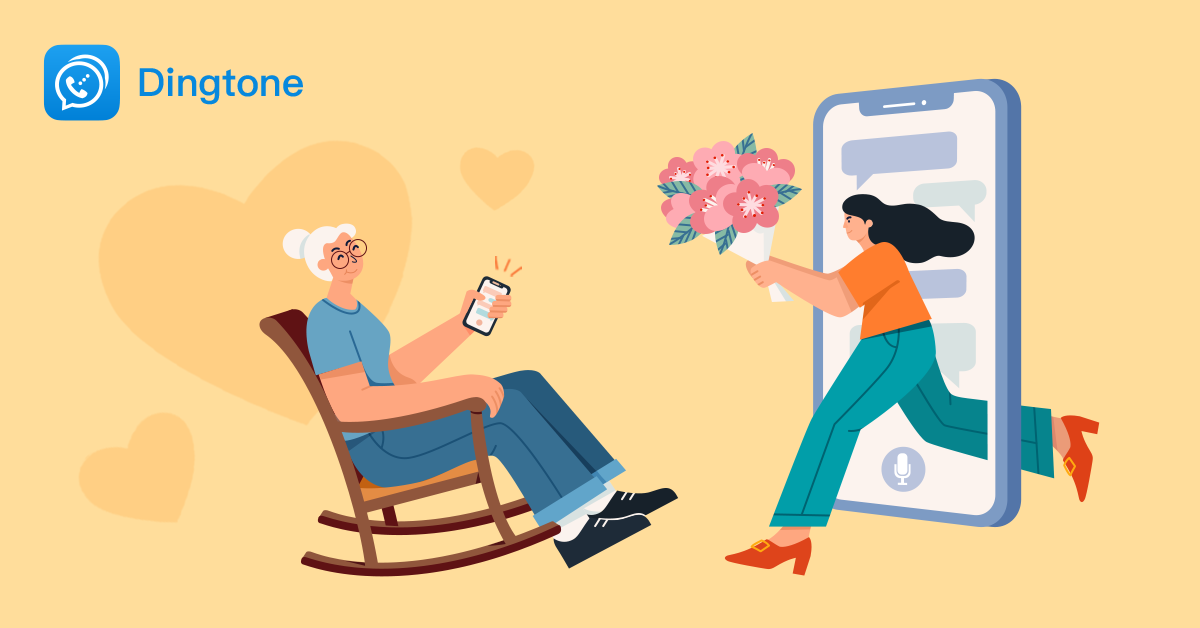 Earn 1.5X Dingtone Credits on Mother's Day Weekend to Make Unlimited Calls to Your Mum for Free
The Mother's Day weekend in 2021 provides all Dingtone users to earn 1.5X credits from Dingtone, that is, Tapjoy activity from which huge Dingtone credits can be won. Here's a step-by-step guide:
Step#1: Open Dingtone and tap the "Connect" at the bottom of the interface.
Step#2: Tap the "Get Free Credits" to enter the Dingtone credit page.
Step#3: Tap the "Complete an Offer".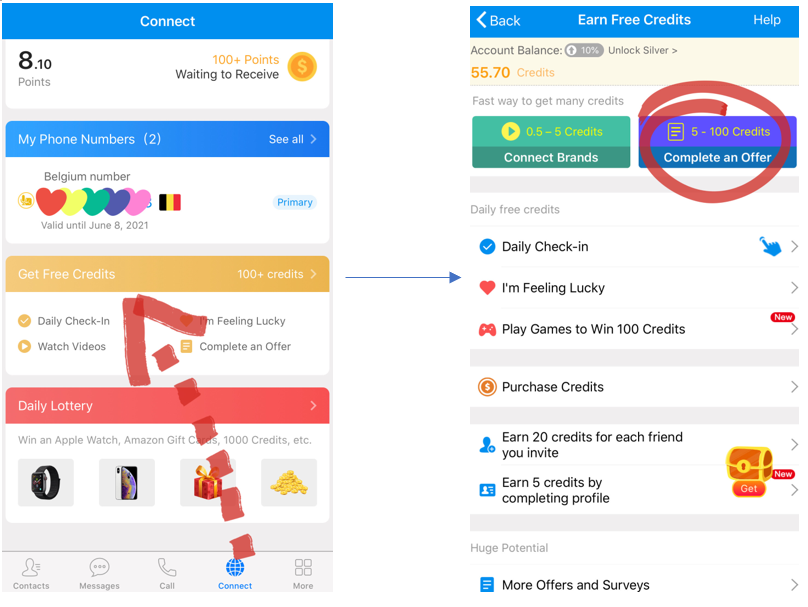 Step#4: Choose any offer to complete and the earned credits will be 1.5 times the displayed number.
Note: The Mother's Day offer will be available from May 7 to May 9. Don't miss it!
Besides Mother's Day Weekend Sale, You Have Multiple Options to Earn Dingtone Credits for Free Calling & Texting
As a global VoIP service provider trusted by millions of users, creating an easier and smoother user experience for different scenarios is what Dingtone has been doing continuously. Through strategic collaboration, Dingtone is aiming to provide a richer and better experience for its global users.
Dingtone allows users to enjoy the following services for free:
International Calling
Texting
Conference Call
Walkie Talkie
Moreover, Dingtone provides multiple ways for users to earn credits, and users are allowed to earn credits in the following methods:
Daily Check-in
Lucky Packet
Play Games
Watch Videos
Invite Friends
Numerous Activities Leading to More Credits like Cat Adopting, Annual Event
A reminder again: all credits earned during Mother's Day in 2021 will be 1.5X in value.