Have you found any changes taking place on Dingtone cats in 2021? Yes, Dingtone users are allowed to keep your cat for longer time and have more fun when feeding your cat. Here comes an opportunity to share 1,000,000 credits by adopting a lovely cat! No hesitation, go for it!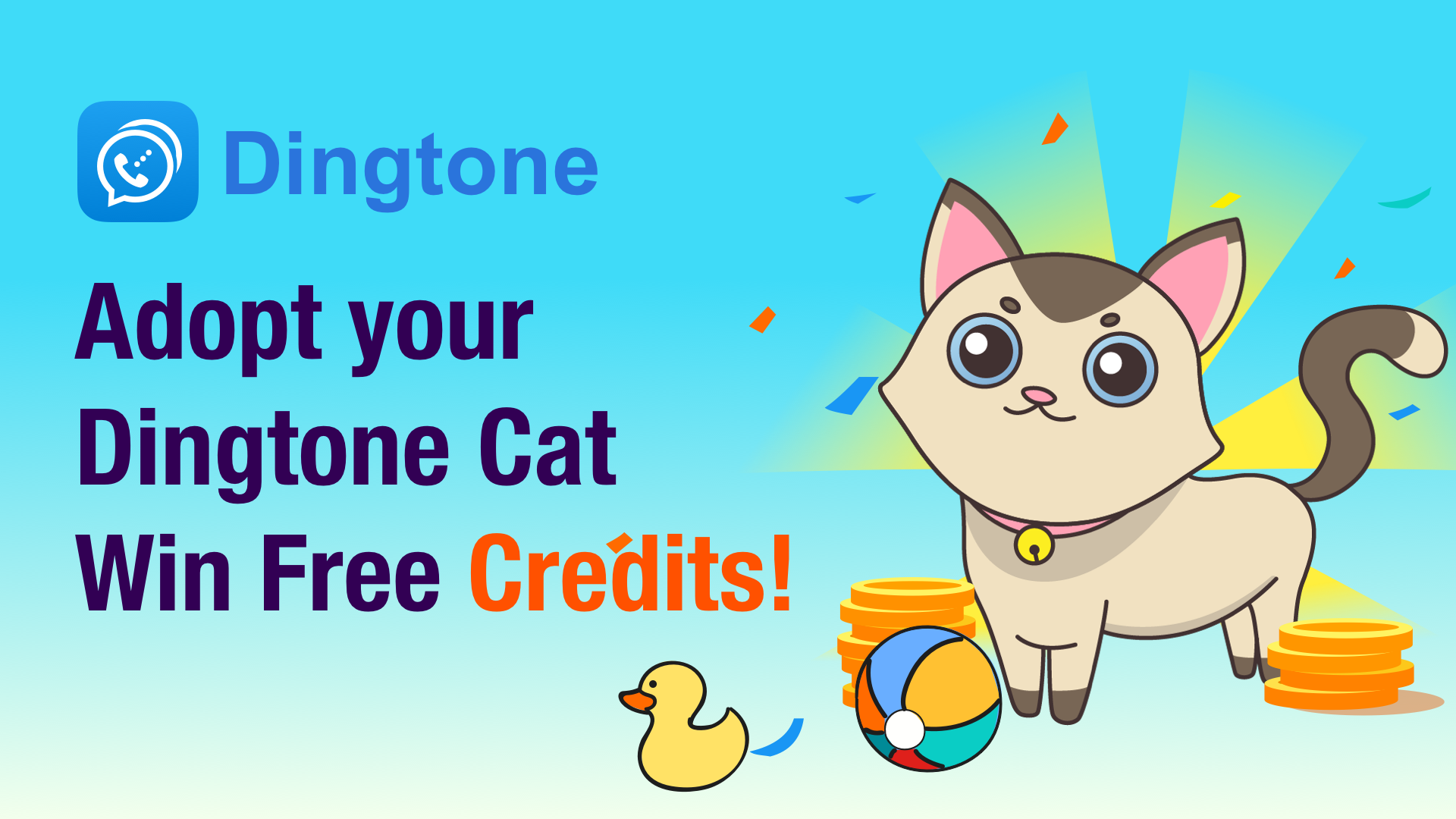 More Fun: New Features for Your Dingtone Cats in 2021
Kitty Avatars
We've upgraded Dingtone cat profiles with Kitty avatars included. You can choose any avatar that you like. Don't let your kitty in style. However, you have only one chance to change your Kitty avatar.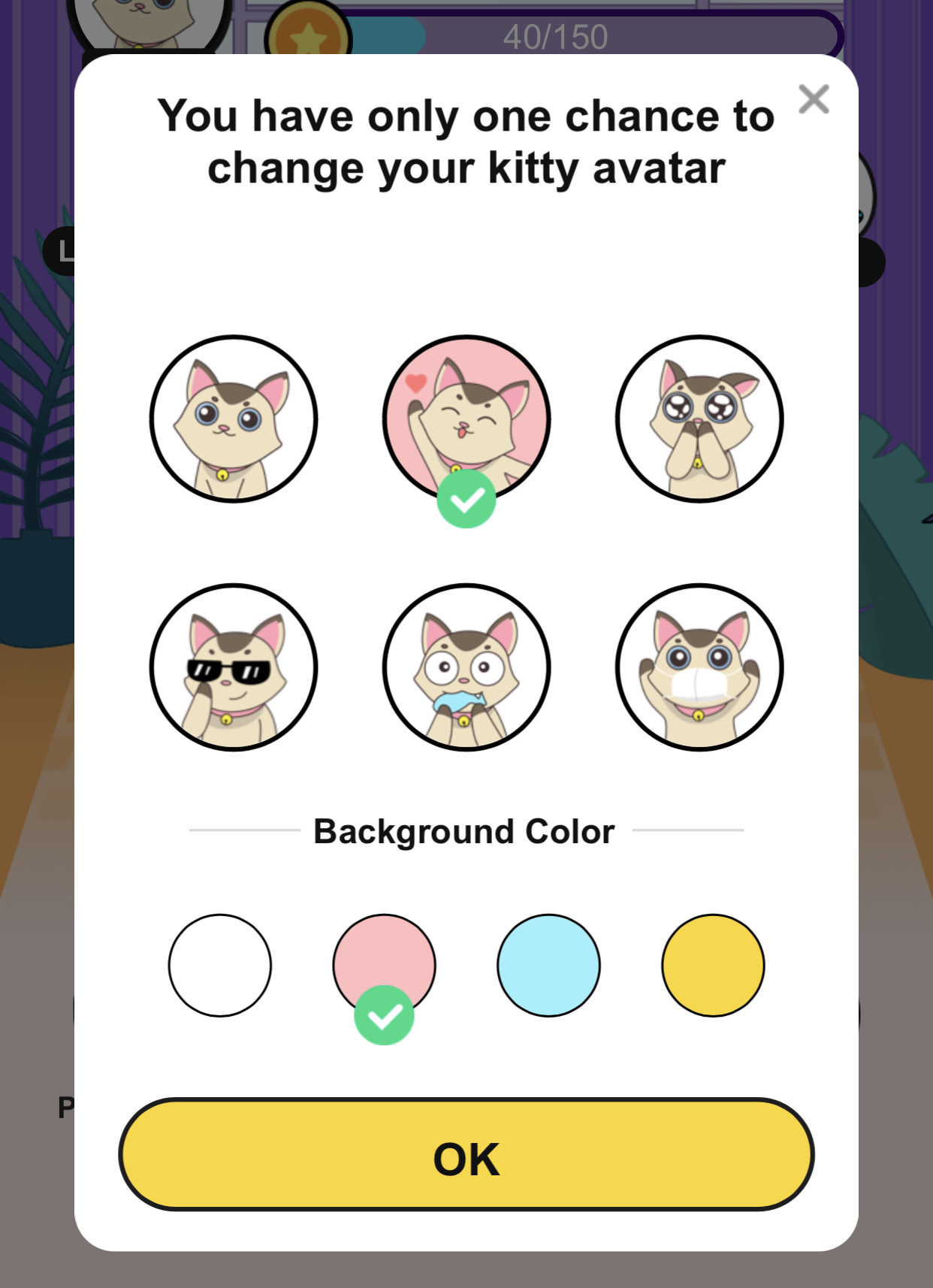 Leaderboard
Apart from kitty avatars, a leaderboard is added so that all Dingtone cats can be compared. Additionally, you can set up your goals to have a race with your friends' cats on cat coins.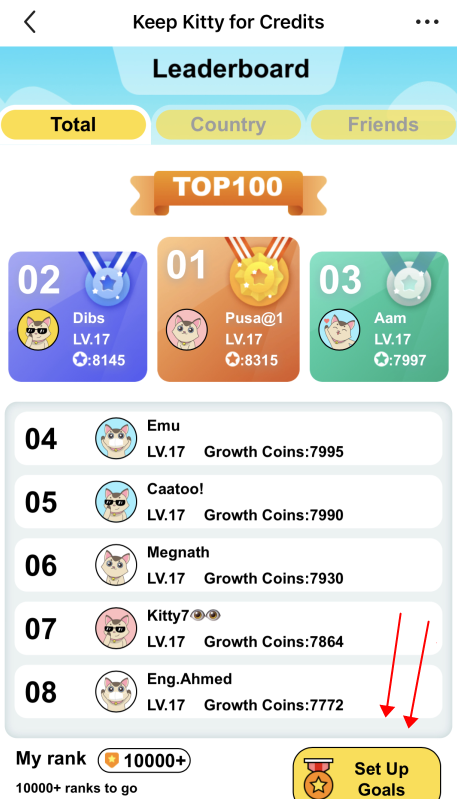 How to Adopt a Dingtone Cat in 2021?
It's so easy to adopt a Dingtone cat that a couple of seconds will do.
Step#1: Download, Install and Open Dingtone App on Your Cellphone
Step#2: Tap "Keep Kitty for Credits" entry and go for cat raising activity page.
Step#3: Give your cat a cute name and you'll end up successfully adopting a Dingtone cat.
Upgrade Your Dingtone Cat from LV.0 to LV.6 and You'll be Able to Share Credits. Then, How to Upgrade It in 2021?
Your kitty eats 10 fish every single hour. Feed him/her in time, or you'll have a sad kitty. Then, how to catch fish? The following tip tells.
Complete tasks to WIN FISH.
You can earn fish for your kitten through daily check-in, watching videos, visiting friends' kitties and inviting friends. Spinning prize wheel is also a method for you to earn fish. Apart from fish, prize wheel can provide you more, which will be introduced in the following tip.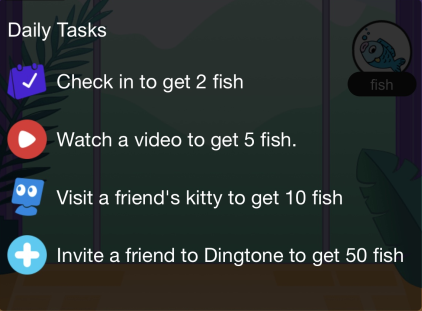 Spin prize wheel EVERY DAY.
Each user has 5 chances to spin the prize wheel each day. Spin chances do not accumulate. Users can get fish or playing toys through prize wheel spinning. Moreover, the prize wheel doesn't keep the same forever. The higher level your kitty is, the bigger surprises you will get. You know what, kitty playing toys can help upgrade. Then, how does it work, refer to the following tip.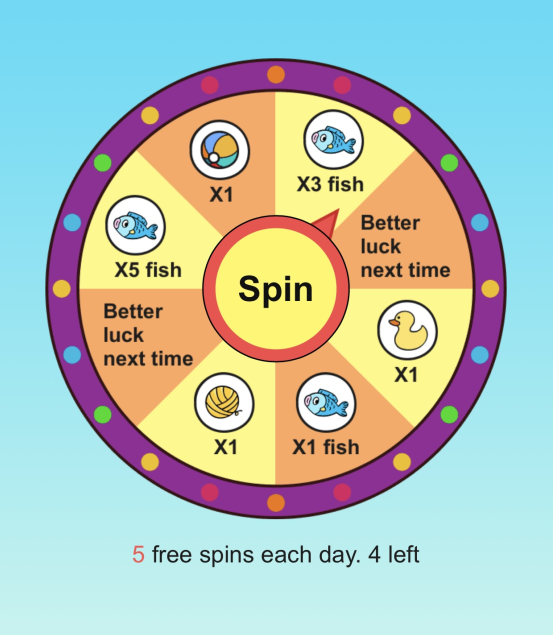 Play with your kitten for FASTER upgrading.
Your kitty's playing helps him/her upgrade fast. To let your cat play, you should first have playing toys, ball of yarn, rubber ball, or a rubber duck. You can get them through prize wheel. The upgrading contribution of each type of toy is as shown below.
Let your kitten hunt TREASURE.
Each user has a chance of treasure hunting every day. Treasure hunt adds contribution to upgrading. During treasure hunting, your kitten will be absent from his/her "home".
LV.6 is a starting point, not the end. Keep it rising! The higher level you stay in, the more credits you'll receive from the 1,000,000. The top level arrives at LV.30.
How to Share 1,000,000 Credits through Adopting Dingtone Cats in 2021?
As your kitty level reaches LV.6, you'll be qualified to share 1,000,000 credit rewards!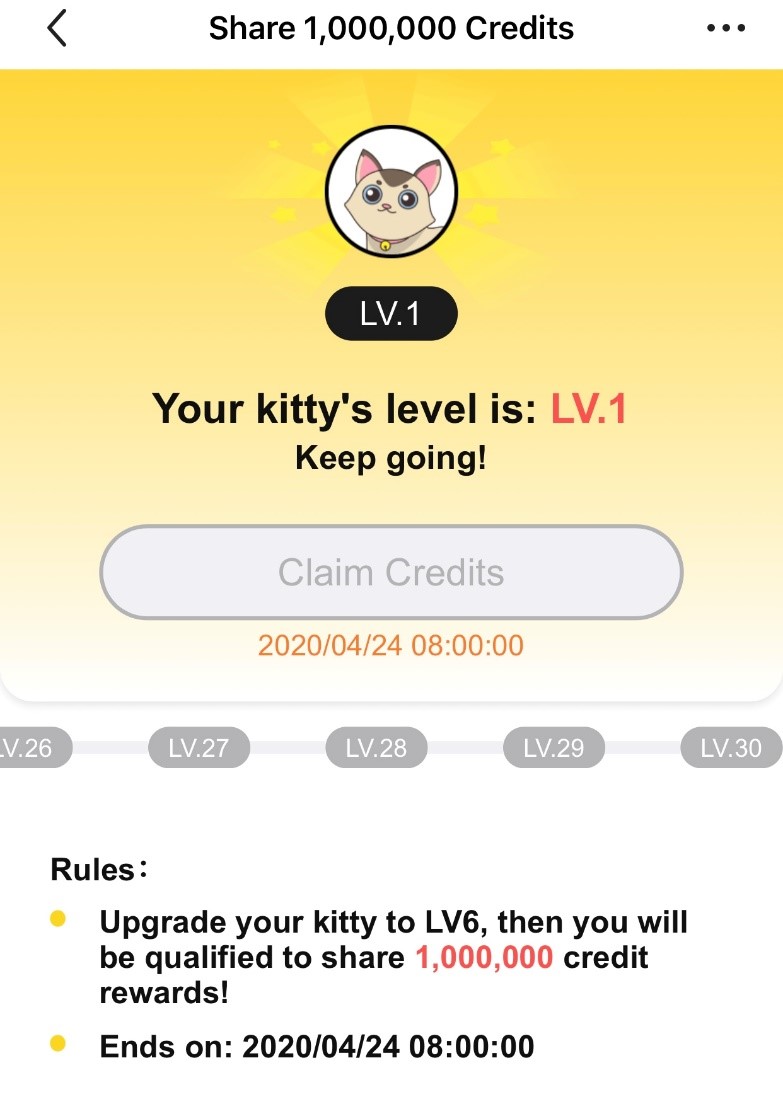 The higher level your kitty stays at, the more credits you will receive. Therefore, never let your kitty stay at LV.6 for credit claiming. The activity will be over at 8 a.m. on April 24 and you have enough time to upgrade your kitty for huge surprises.
How to Make Free Calls Using Credits in 2021?
Dingtone allows you to make calls to the world no matter where you are. Follow the steps below to make your first international call with Dingtone. And, just for free!
Step#1: Open Dial Interface
Open Dingtone App and tap the Call icon at the bottom center of your screen to enter the dial interface.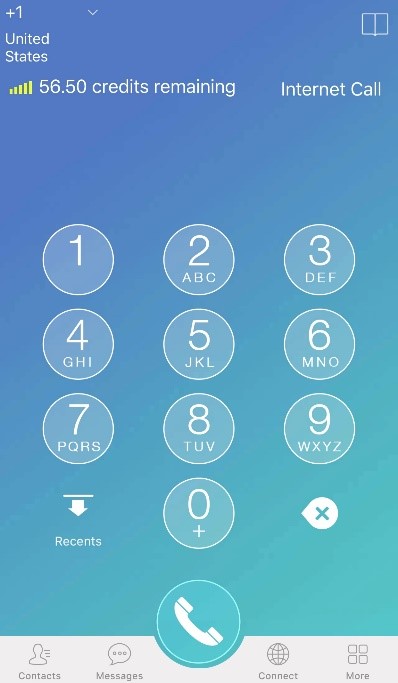 Step#2: Choose Country Code
Tap the portion at the upper left corner of the dial interface and choose your targeted country code. Then, fill the phone number.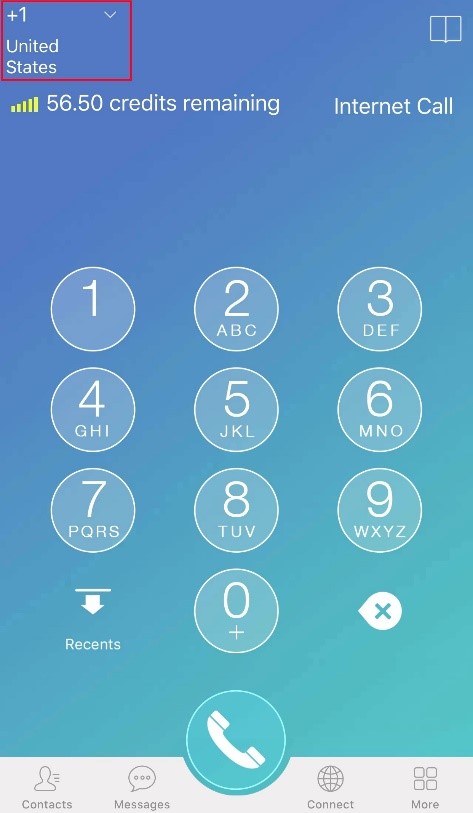 Step#3: Call for Free
Tap the phone icon at the bottom center of the interface and make the international call out. You don't need to pay nothing but your earned credits.
For more practical tips to earn Dingtone credits, visit and bookmark Dingtone Blog that contains the latest activity and guide to win and enlarge your credits.