Dingtone Free Calling App Releases New Phone Numbers In 11 Countries, Reaches One Billion Calling Minutes Per Year.
Dingtone, a free calling app, has been offering calling and texting services worldwide with phone numbers of these following 7 countries: USA, Canada, UK, Australia, Netherlands, and Belgium. Now the number of countries has increased to 17, with 11 newly added countries: France, Poland, Austria, Puerto Rico, Czech Republic, Malaysia, Denmark…
From now on, users around the world have more options about their second, third or even fourth phone numbers. With Dingtone, you could make cheap even free international calls to over 230 countries, whenever and wherever needed. You can call any mobile or even landline phone number in over 200 countries, including people who don't use the app.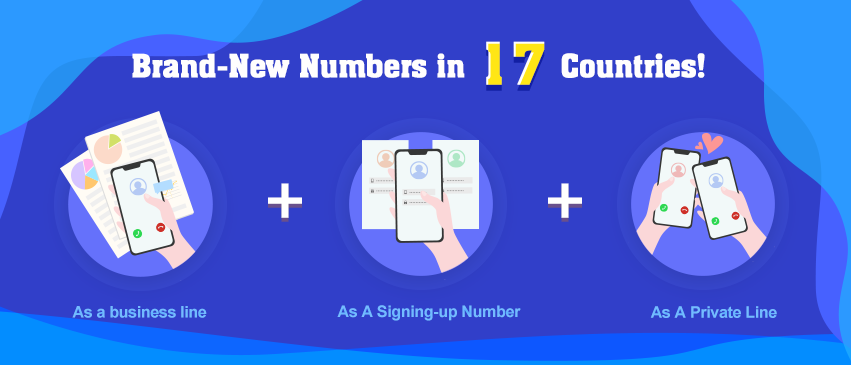 Dingtone was voted the best calling app since it was launched. Till now, it has earned over 480k reviews with a rave 5-star reviews on Google Play and App Store:
"I don't have a SIM card in my phone but Dingtone makes it possible for me to call and text using a real phone number. I can even pick an area code to choose my phone number. Plus, I can have more than just one number, that's amazing," says a Dingtone user in US.

"Fantastic to use anytime you are connected to the internet via wifi or mobile internet," says a Dingtone user in India.
Dingtone is an app that integrates free calling, free texting, sharing, Walkie Talkie, and voicemail into one, easy-to-use app.
Stop wasting your money on calling minutes, go get Dingtone on Google Play
Enjoy your unlimited free calling & texting with Dingtone phone numbers in 17 countries!