Prank calls are one of the most common activities to do when friends get together! Prank calls can add humor to your otherwise monotonous day and re-energize you. It's funny and entertaining to prank your close friends or random people, though it should be done properly to avoid hurting the person you're calling.
It's very important to control the funny extent of your prank calls because your prank calls may offend the "victim". It's necessary to keep your prank calls both funny and harmless, which is the leading reason why this article is here.
BTW, you can use Dingtone to make free prank calls on April Fools' Day.
How to Make Funny Prank Calls for Free in 2022
Dingtone allows you to make phone calls and send messages to anyone around the world no matter what line is being used by the other, either landline or mobile. Worth mentioning, Dingtone credits also help you reduce your calling and texting budget and get funny and free prank calls.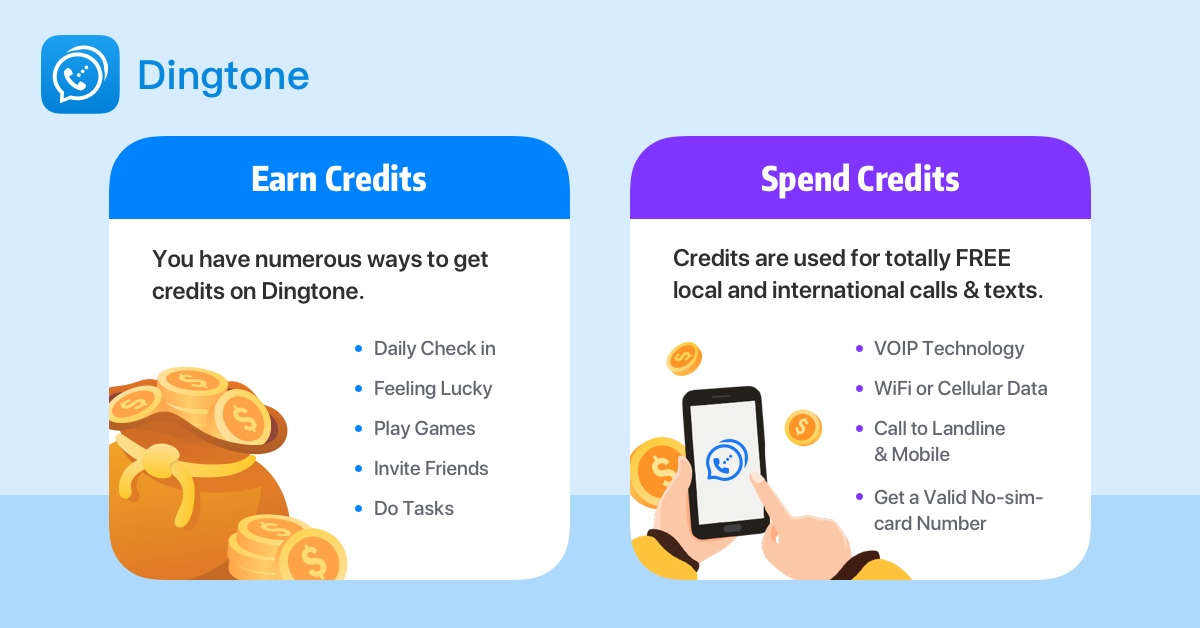 It's a good idea to use a second number to make prank calls to your friends so that you'll be able to keep yourself under disguise. However, if you don't have a second phone number right now, it's a little stupid to buy a second phone number just for prank calls.
However, you can get a free second phone number from Dingtone right now and use it temporarily to prank your friends. Apart from calling and texting, the second phone number can be used to register for accounts on Instagram, Telegram, WhatsApp, Signal, etc.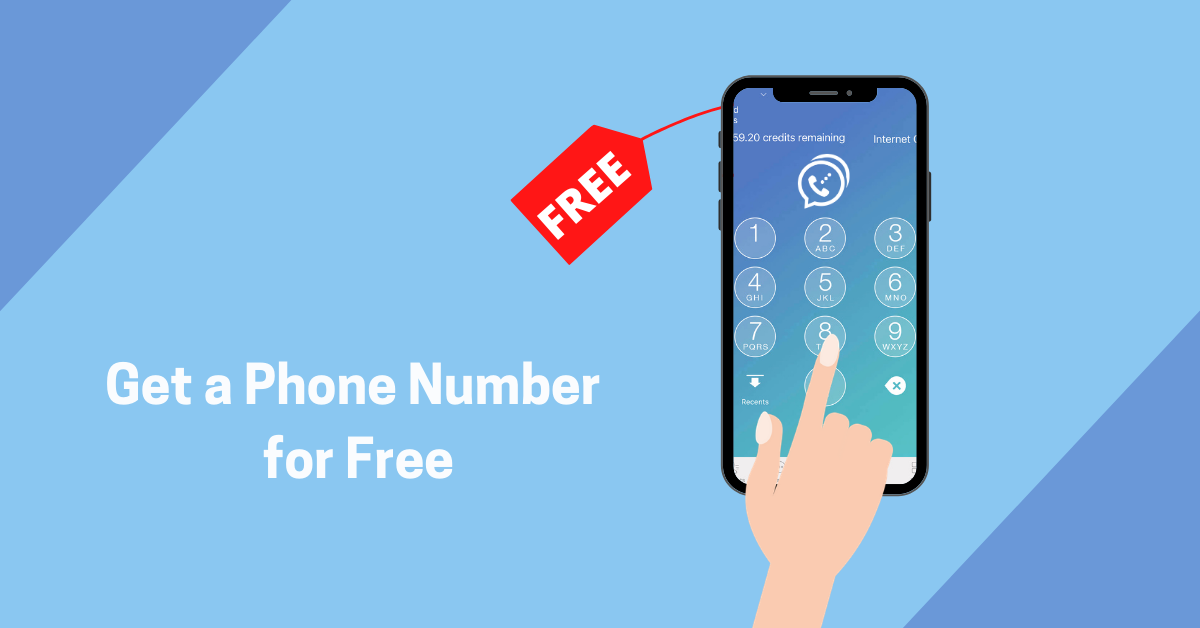 Top 10 Funny and Harmless Prank Call Ideas
Apart from a free second phone number, you also need some terrific prank call ideas that are really funny and harmless. Here are some tips to refer to.
Pretend you are "Siri"
It's one of the funniest prank call ideas to pretend you are Siri.
Call a friend that owns an iPhone and change your voice into one that sounds like Siri. When the call is answered, you can say "Hi, this is Siri. I'm trapped in this iPhone. My user bothers me. Please help me!". You will definitely shock and amuse the person you're calling.
Make a survey call
Survey calls are usually made by businesses to persuade people's real needs concerning their products. You can mask your prank call with a survey call. When the call is answered, tell the person you're going to make an interesting survey and he/she will get some coupons once they finish this call. Then, he/she will get interested in your call and won't hang up. Next, you can ask some stupid questions like "Why alphabets are in the current order?" or "Why black tea isn't black?". The person who answers your phone will be amused or irritated.
Fake crush
Call someone you know and tell them that you are their secret admirer. Compliment them and get them to divulge information about themselves. Once you have reached a point where you can't drag the conversation any longer, get them to agree to meet you at a certain location for the identity reveal. Meet them at the location for the big reveal. We will advise you to wear protective gear, in case, it gets really ugly. This is one of the most common funny prank call ideas for friends.
You win a prize!
This is also one of the oldest prank call ideas. When the call is answered, you should tell the opposite "Congratulations! You'll win a huge prize by answering some questions". Then, tell some brain twister questions to let him or her doubt their IQ.
Another funny prank call idea is to call a restaurant and order food that is completely different from their menu. You can just make a call to order something that is not provided by them. For example, call Pizza Hut to order a burger. Later, when they tell you that they do not sell such a burger, ask them if KFC does and if you could have their phone number. This is a harmless prank that will be a lot of fun.
I'm the mobile operator
This prank call idea will definitely irritate or amuse the one on the other side of the line. Make a phone call to your friend and try to lead him or her to pretend you're calling from their phone company and that you're conducting a mobile phone checkup. You can pretend to test the calling quality by asking him or her to repeat stupid phrases again and again.
Stop calling me
It'll be more interesting if you make such a prank call to an old friend of yours. Make a phone call to your "victim" and tell the opposite side to stop calling you! Then, the opposite side will feel puzzled because he/she didn't call you at all. When misunderstanding occurs, it would get funny.
Scorned lover
Call your friend and tell them that you love them and miss them so much. When they ask who's calling, appear upset and ask how many people call to tell them that they love them. After this, they'll most likely be super confused, but just continue to play along as if you're upset. Bonus points if you can fake cry. The other person will either try to console you or just hang up.
You've run out of toilet paper
Call your friend and act like they are a hotel lobby front desk and pretend you're calling from one of their rooms. Let them know that you're stuck in the bathroom and are in need of toilet paper since the rolls in your room ran out.
I got your wallet
One of the best funny prank call ideas for friends is to call a friend of yours and tell them that you have found a wallet with their phone number inside it, along with cash and other valuables. Ask them if it's theirs. If they agree, then get them to meet you somewhere, only to let them know that they have been played. This one is surely going to get a lot of laughs on your next hangout.
7 Things You Must Know Before Making Prank Calls
Use a second number instead of your real phone number to make a prank call without being identified and optimize your mask.
Design your story and role carefully to make your calling target tend to believe you at the first "hello".
Write down the whole script and practice it with yourself. However, the call won't possibly go as is planned in your script, and remember to freestyle when something unexpected occurs.
Change your voice or accent in case the person you call knows you so well that he/she is able to recognize you immediately.
Avoid laughing and pretend to be serious when you are making a prank call. Because your laughter will probably end your prank.
Understand what makes for a good prank call which should be funny but not harassing or offensive
Don't record the call without approval since it's impolite and intrusive
Bottom Line
If you love the idea of pranking your friends on April Fools' Day, there are some preparations you should make before having a prank call.
That's important to get a second phone number from Dingtone to make prank calls more convenient, handy as well as free.
You can draw some inspiration from the top 10 ideas for prank calls, which can help to keep your relationship lively and witty.
However, please make sure to set your boundaries to avoid annoyance and disputes.