Getting another phone number is an excellent way to have a separate line for work, personal use, or just as a backup number. If you do not want to have the hassle of registering with a mobile phone company to get a phone number, have a try of these ways to get one.
Google Voice
Google Voice is a free service that allows you to make calls, send texts, and voicemails. You can get a free phone number from Google Voice, which can be used for incoming and outgoing calls and texts. You can use this service to make free local calls within the US and pay for international calls.
Temporary number apps
Temporary number apps provide you with temporary phone numbers that you can use for a limited time. These numbers can be used for receiving and sending messages and calls.
Prepaid cell phone or temporary SIM card
You can also get a free phone number for your iPhone or iPad by purchasing a prepaid cell phone or a temporary SIM card. These options are available at most mobile phone retailers, and they provide you with a temporary phone number that can be used for incoming and outgoing calls and texts.
Add a second line to your phone or turn your iPad or iPod into a real phone. A VoIP (Voice over Internet Protocol) service provider Dingtone provides real phone number for calling and texting.
Dingtone
Dingtone is an app that allows you to make free calls and send texts to any phone number in the US and Canada. It offers phone numbers that can be used for incoming and outgoing calls and texts.
A step-by-step guide is to be introduced below telling you how to add a second number to your iPhone or iPad with Dingtone.
Download and install Dingtone on your device.
Create an account on Dingtone.
Get a phone number based on your favors. Any country or area code can be selected from the provided list. To get a second number from Dingtone without charge, read this article.
Now, you are able to call and text with the Dingtone number.
For users in the United States, you will get a free US phone number once you registered with Dingtone. No need to pay for a heavy monthly plan, simply use the phone number once or twice, and you can have the phone number in your pocket.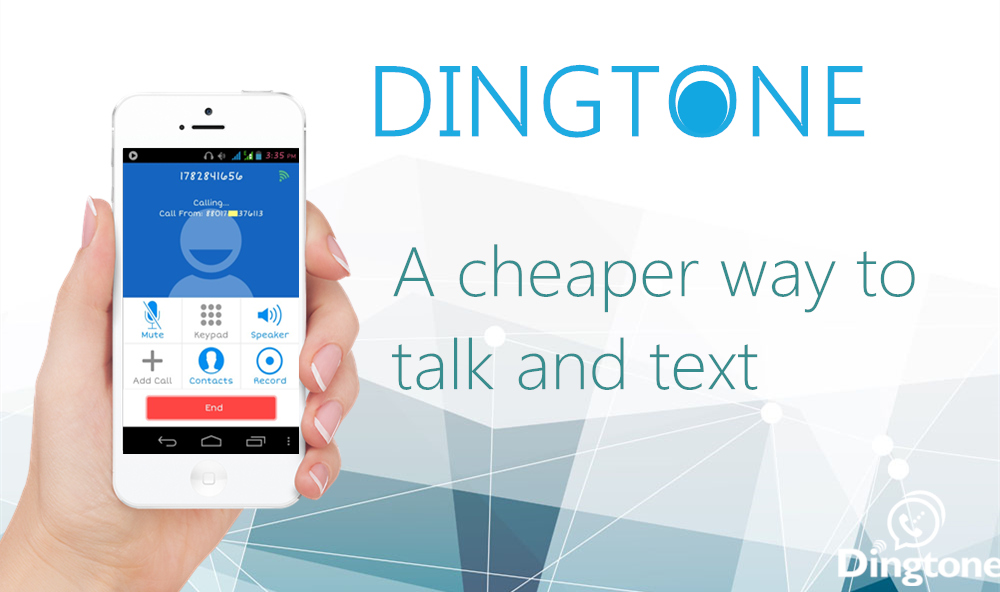 Dingtone provides phone numbers from the United States, Canada, United Kingdom, Belgium, Netherlands, Australia, etc. They are real phone numbers with which you can call and text any landline or mobile number in the world. Caller ID, call forwarding, call recording, voicemail service, and call block is also available. The numbers are perfect for work, dating, online shopping, and so on.
If you are abroad and need a local phone number for calling and texting, Dingtone would be a perfect choice. It's one of the best apps for internet calling & texting with crystal clear voice and super-low rates, which supports over 200 countries. You can save 90% on calls & texts compared with the service of other carriers. Get a free phone number on Dingtone and make phone calls right now!