Travel is exciting, yet it can be expensive. If you want to experience your destination like a local, you would better do a lot of preparing work. We gather a bundle of money-saving ideas to keep you stay on budget while traveling? If you are confused with call online, foursquare, then read on.
1. Call online to slash phone bills
Phone bills can make up a large sum of cost on vacation especially when you are traveling abroad. Be aware of the long distance fees and roaming fees, which can bring you fat phone bills. However, that does not mean you have nothing to do but surrender to thick phone bills. Instead, free calling apps will help a lot in this case. You can always cut costs on your summer trip by planning ahead for food, accommodations, attraction and so on. Just take a look at those booming free phone apps such as skype, WhatsApp, Dingtone, then you know how technology has transformed the way people communicate. Rather than using traditional phone networks to connect, these apps rely on the internet to transmit your voice. This means you can make calls just by being connected to a Wi-Fi network. So if you're traveling abroad and don't want to worry about racking up expensive roaming charges, or don't want to buy a local SIM card, you can make free call online by getting a free calling app.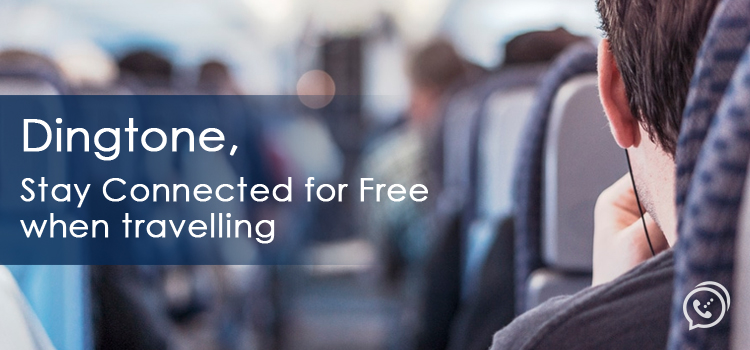 To use the apps free of charge, all that you have to do is connect to a Wi-Fi network. Although most apps are available over a cellular data network, doing so when traveling can burn through your data allowance, especially when you're making a video call.
Now here comes another question: which app to use? There are a bundle of communication apps to make free call online, each with its own features. If you are a fan of video call, then you can get Skype. If you are obsessed with stickers, line will satisfy you. If you prefer free calls, I will recommend Dingtone.
Apart from the most famous Skype, WhatsApp, there are new ones that will surprise you with amazing performance. Among which, Dingtone is the one worth attention. Dingtone allows you make cheap or even free international calls. Compared to traditional calling cards, it saves about 90%. Calls among Dingtone users are free. You can call any landline or mobile at super affordable rates.
The biggest hurdle travelers face with Internet calling is finding a Wi-Fi signal that's strong enough for a smooth call. Dingtone boasts its crystal clear call quality. You can make clear free calls online even under data connection. Besides, Dingtone calls costs a few data.
If you travels abroad and needs to call home regularly, it is advisable to get a free phone app for both you and your mom. How about making calls to mobiles or landlines? Apart from calling home, there are many occasions to make calls to landlines when traveling. For example, you need to call to the hotel to make the last confirmation; you may call the local restaurant to reserve a dinner. Luckily, all these are no problem with free phone apps. Calls to landlines or mobiles are charged at low rates. For instance, you can top up your skype account to make calls to non-skype users. Dingtone, another free calling app, offers the option to earn free calling credits by watch videos and completing offers.
2. Call and book hotels directly
Sites like Expedia, Hotwire and Priceline all have search features specifically devoted to finding last-minute deals on hotel rooms and other travel products, but their results don't always stand for the best offers.
Once you've found the hotel you want and the best rate online, call the hotel directly to see if they can beat the rate — or at least match and upgrade your room. They'll save money by not having to pay the online travel agency and will often pass that savings to you.
3. Remember your student ID or military id
Most places of interest offer special discounts to veterans, teachers and students. So even your husband is officially out of the military, that doesn't mean he doesn't still flash his ID card for discounted tickets where available. If you're a student, it's in your best interest to bring your ID along as well. Many times, these discounts aren't advertised, so be sure to ask the attendant if such deals are offered. Don't ever assume they aren't just because you don't see them listed anywhere.