It's necessary to set up a login password for your Dingtone account. The essential aim for that lies in high security. If you unluckily get your phone lost, the password will play a role as a protection layer to stop your personal information from being abused.
How to Set Up a Login Password on Dingtone?
First, tap "More" > "Settings" > "Account Settings" > "Set up a Password" to enter the page where a login password will be set.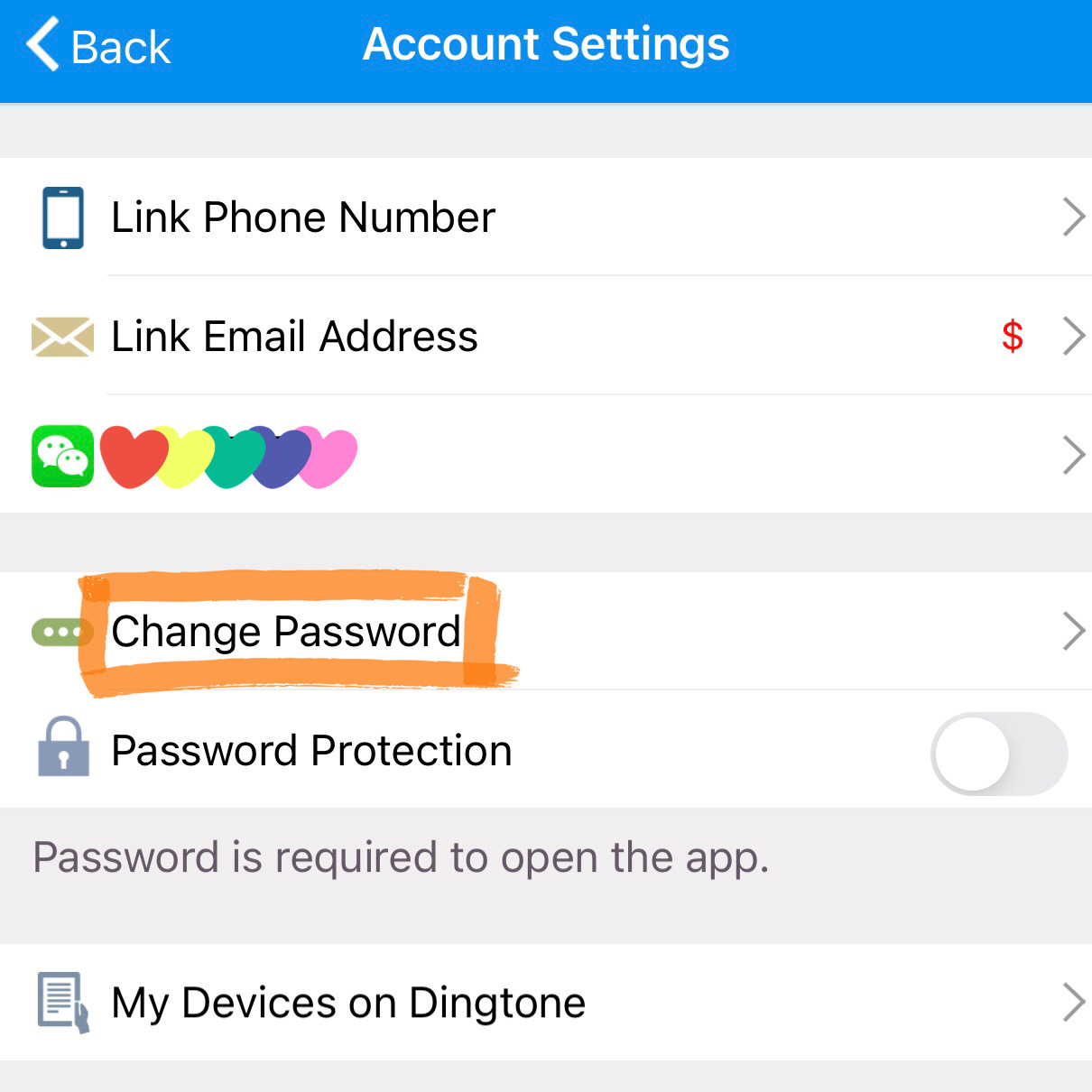 Your password includes 6 to 16 characters. To obtain the highest security level, it's optimal to set your password with numbers, capital and lower-case letters, and special symbols.
It's optimal to enable the "Password Protection" function that calls for password entering whenever Dingtone is accessed. As such, your Dingtone account will receive the highest security level. Even if you get your phone lost, your Dingtone account will be still safe as long as your Dingtone login password is a secret to you alone.
How to Change Your Login Password on Dingtone?
You are allowed to change your Dingtone login password whenever you want.
Tap "More" > "Settings" > "Account Settings" > "Change Password" to enter the page where a login password can be changed.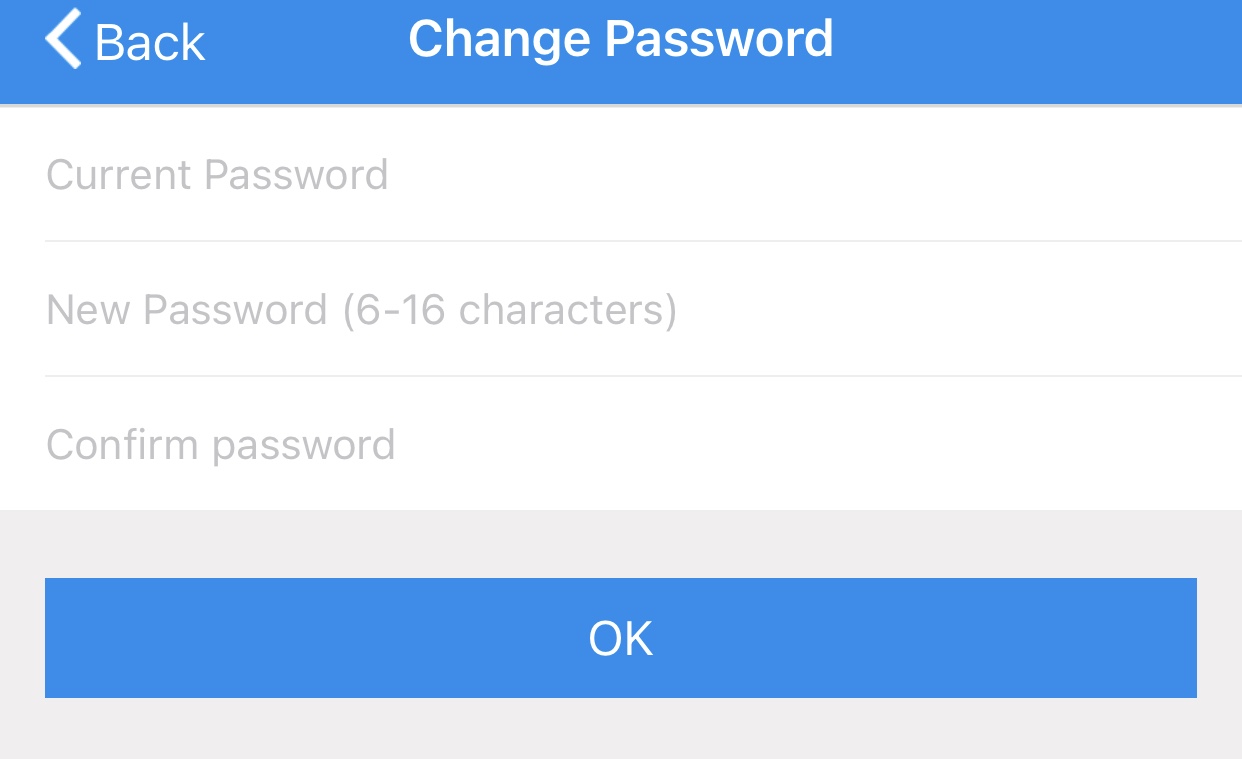 When you change your password, you're first required to enter your current password and then enter your new password twice.
How to Quickly Solve the Problems When You Use Dingtone for Free Calling and Messaging?
We've been striving to provide the best product and service to Dingtone users. However, our developers aren't so perfect that some issues can be also met from time to time, like calls can't get through, can't message, or can't send images, etc. Trust us, it's we who never expect such issues to occur to Dingtone users. Then, here are some ways to get them solved.
First, submit your issue within the Dingtone app.
It is the quickest way to get your issue solved.
Within the Dingtone app, tap "More" > "Help & About Us" > "Feedback or Report an Issue" to enter the page where you can submit your issue when using Dingtone. You're led to select your Issue Type from a list containing the following categories:
Product Feedback
Connection Problem
Bad Call Quality
Call Failed
No Ring for Incoming Calls
Messages Not Received
Messages Not Delivered
Group Calls
Group Messages
Dingtone Phone Number
Use Walkie Talkie
No Rewards from Inviting
Set up Multiple Devices
Calling & Texting Rates
Purchase Credits
Port Out
Send Money
Report a Dingtone User
Dingtone Code
Then, enter your description of your issue and tick "Send diagnostic information to Dingtone" before tapping the "Submit" button at the upper right corner of the interface. As soon as Dingtone support staff receive your issue submission, you'll be instantly replied.
Second, follow Dingtone on all media.
That is the funniest way to use Dingtone.
Dingtone is accessible on leading social platforms including Twitter and Instagram. Apart from reporting your application issues, the news can be instantly known concerning the latest activities or Dingtone credits earning is also accessible. After all, Dingtone credits are essential support for free calling and free messaging.
Moreover, bookmark the Dingtone blog so that the full Dingtone tips can be known and more Dingtone functions are dug.